Are you a first time traveller planning your trip abroad? Check out these five top tips for travelling abroad for the first time, covering essentials like getting a VPN, how to research your trip and how to deal with money issues!
Let's start with a basic assertion; the leisure and tourism industry is a key contributor to the US economy, accounting for 10.4% of GDP and the sector is becoming increasingly lucrative with every passing year.
In total, US citizens are estimated to take over 70 million overseas trips every single year, with recreation the primary motivator to travel. As recently as 2016, the number of overnight stays for Americans in Canada totalled in excess of 12 million, whilst a further 12 million headed to Europe. Canada is a popular destination for those travelling abroad for the first time from the US, and Canadian visitors to the States are also at an all-time high.
While travel abroad remains a staple feature of the modern lifestyle, however, it's also demanding and requires a number of different considerations depending on where you visit in the world. 
Whether you're taking a short trip or a longer vacation, there are some universal rules of travel that you should know, and we've listed these below to help you enjoy a pleasant time travelling abroad for the first time.
1) Access a Free VPN During Longer Trips
We're all avid binge-watchers in the digital age, whether you're a fan of Breaking Bad or the latest series of The Sinner on Netflix.
If you like to book regular trips abroad, however, you may have noticed that some of your favourite online content is restricted in certain jurisdictions. This will become apparent from the moment that you click through to watch your favourite programme on Netflix or Amazon Prime, as the message "unfortunately, this content is not available in your country" is displayed on your screen.
Rest assured there's a way around this, however, as you can negate these restrictions and access your favourite shows simply by downloading a free VPN.
A VPN (virtual private network) is a tool that effectively encrypts shared data and disguises your IP address, enabling you to unlock geo-restricted content with the minimum of fuss. In this respect, a VPN also has huge security benefits, as it essentially extends a virtual network across a public one and safeguards your activity.
You can click here to compare the VPN market and select the service that bests suits your needs, and make no mistake there's a huge array of free and paid options for you to choose from.
2) Conduct Local Research
This make seem like a no-brainer, but it's amazing how many people overlooking the importance of completing local research before heading overseas.
You must invest in guidebooks, for example, while also researching the real-time events that are scheduled to take place during your stay. Reading travel blogs is another example to get local insider info – my series Mondays In Milan was thought exactly for this reason, to help Milan visitors find out where locals go.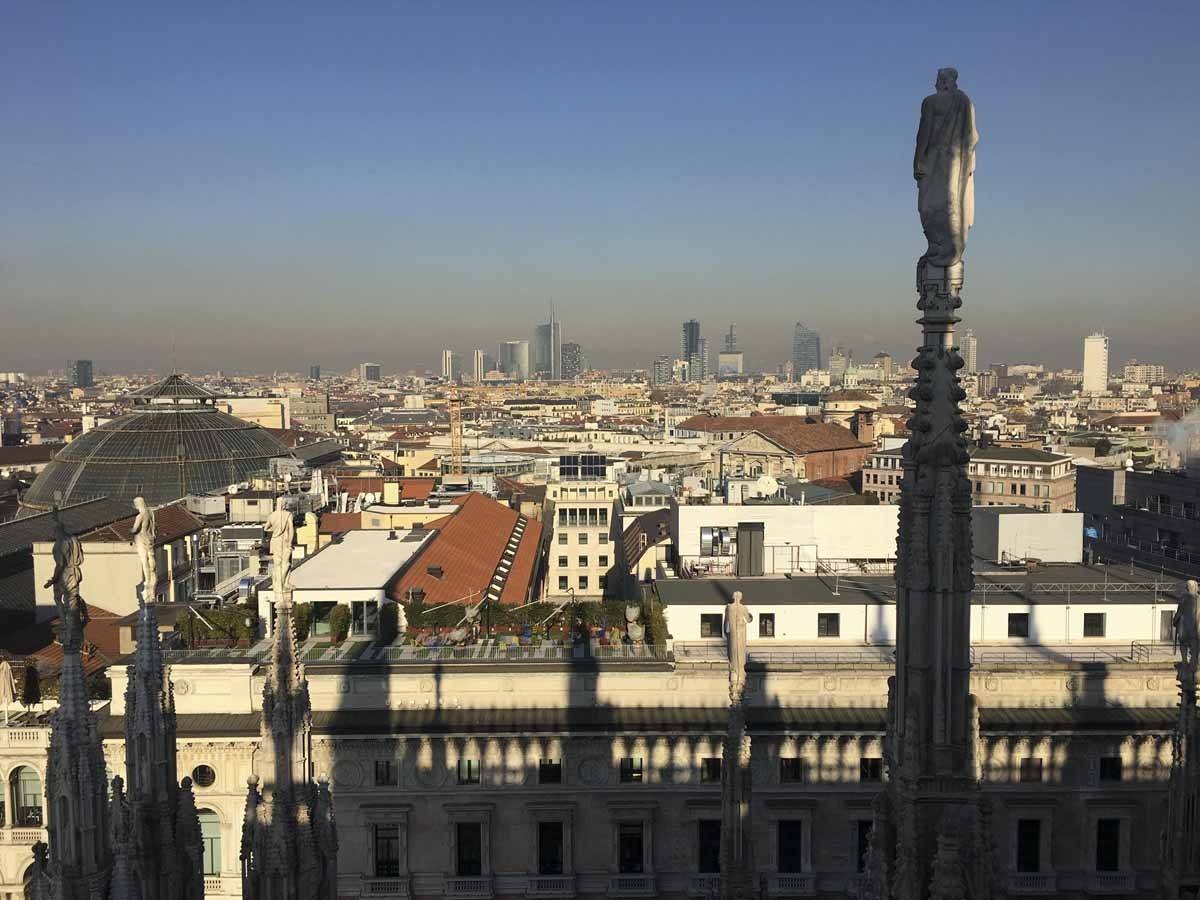 This way, you can absorb a great deal of the locations' culture and history, while also identifying some of its key landmarks and the story behind them. At the same time, you can create an itinerary that enables you to get the most out of your stay, regardless of the time of year that you choose to visit.
Once you arrive, it's also worth consulting with locals to determine the most popular restaurants, bars and shops.
The reason for this is simple; as places frequented by locals tend to be cheaper and more accessible, whereas those popular with tourists typically charge a price premium. This helps you to save money when overseas, while also ensuring that you enjoy the most authentic experience imaginable.
3) Pack the Electronics that you Need to Optimise Functionality
We live in the digital age, and there's no doubt that we're also becoming increasingly reliant on technology and electronics as the years progress.
This applies both at home and when travelling abroad, so if you're going to get the most out of your trip and remain in touch with your loved ones (during longer excursions) then you'll need to pack the necessary electronics.
On a fundamental level, this means bringing a charger adapter. After all, all countries have different size plugs and voltage, so you'll need to be prepared and understand your requirements before heading overseas.
In terms of functionality, we'd also recommend packing a power bank. This handy piece of tech holds a significantly amount of charge and can be carried in your pocket, making it a handy power source during day trips and excursions. This way, you need never have your phone or camera run out of charge, even during extended journeys.
On the subject of your phone, remember to activate your phone's global capabilities. You can do this by speaking to your service provider, and while they're may be a nominal payment for this it's preferable to placing yourself at the mercy of roaming charges (especially when travelling outside of the EU). If you're travelling to Italy, check out my post on how to get Wi-Fi in Italy!
4) Pack Clothes to Suit the Experience
As we've already touched upon, not all global locations have been created equal, and you'll need to bear this in mind when packing clothes and your wardrobe accessories.
This may prove particularly challenging when backpacking or enjoying extended holidays, but you can negate this by packing layered clothes that offer choice and flexibility. This way, you can dress to suit different climates and requirements, without being caught short at the worst possible time.
In some instances, the hotel or apartment that you've booked may come with washing facilities. This provides you with the ideal opportunity to pack light, which in turn enables you to avoid checking a bag and instead travel with compact luggage that can be stored overhead while in flight.
This can save you money, while it also lends itself to a more convenient and enjoyable travel experience.
We'd also recommend packing a small cabin bag during shorter trips too, so long as this doesn't leave you too compromised while on holiday!
5) Make the Most of your Money
On a final note, you'll also need to take considered and practical steps if you're to make the most of your money while travelling.
The first consideration should be looking up the relevant conversion rate, as this can fluctuate wildly between different currencies and leave you out of pocket in some instances.
This is why you need to compare the market before you go, particularly as there are several different service providers that provide this service to travellers. By tracking the necessary conversion rate over a period of time, you can also highlight any important trends and complete your transfer at the optimal time.
If you intend to use credit or debit cards abroad, you'll also need to make sure that they'll work in the country you're visiting.
Not only this, but you should also alert your bank or credit provider to the fact that you're heading abroad, as this could minimise charges and prevent them from freezing your accounts in the mistaken belief that your cards are being used fraudulently.
These are just some tips to help you have a great experience travelling abroad for the first time – if you have any more questions, please don't hesitate to ask!