Let us show you one of Italy's most beautiful and still undiscovered corners: the Apennines between Romagna and Tuscany. We begin this series with a review of Borghetto di Brola in Modigliana, a wonderful relais and restaurant in the heart of this natural paradise.
Where is Borghetto di Brola?
Once upon a time, this was Tuscany. Up until 1923, the town of Modigliana was part of the region of Romagna-Toscana, historically related to Tuscany, but geographically part of Romagna. The mountains around Modigliana are a liminal place, marking the border between Northern and Central Italy; go on a walk, and you're likely to be hopping back and forth between the two regions.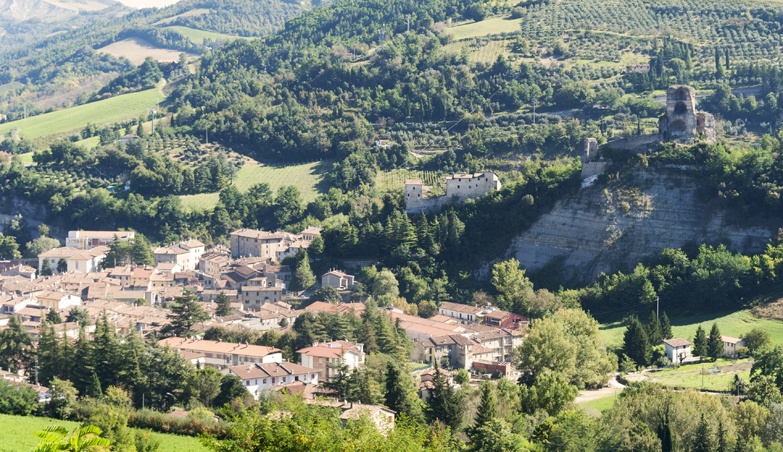 This part of Romagna is similar to what Tuscany used to be, before the region's most beautiful villages became overrun with tacky souvenir shops and overpriced 'local' food.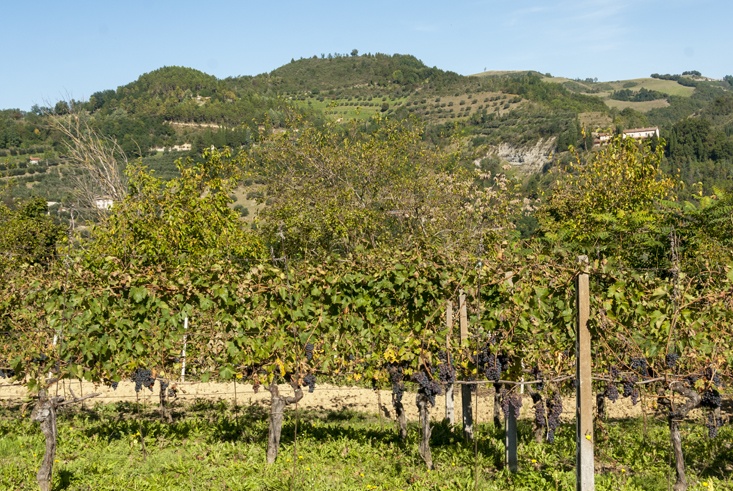 Borghetto di Brola is on the outskirts of Modigliana, about 20 km from Faenza and the motorway. The relative distance from major roads has made this area one of Italy's last undiscovered corners. A place where life still follows a local pace, and you'll be one of few tourists about.
The scenery around Borghetto is absolutely stunning. We visited on a sunny September weekend, and woke to a landscape of green hills lined with vineyards and dotted by deep yellow Jerusalem artichoke flowers. The rooftops of Modigliana were visible in the distance under a clear blue sky, a short walk down the hill.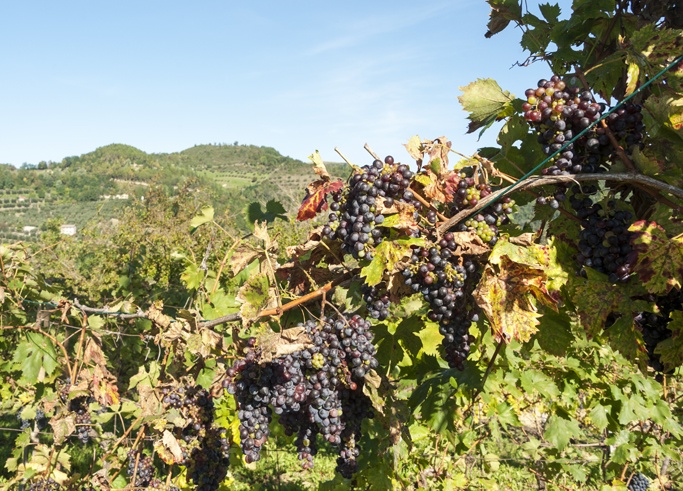 What kind of hotel is it?
Borghetto di Brola is a relais de charme. It's more than a simple farmhouse; a step up in terms of style and comfort from the many self-styled agriturismi that pop up like mushrooms wherever there's a bit of countryside.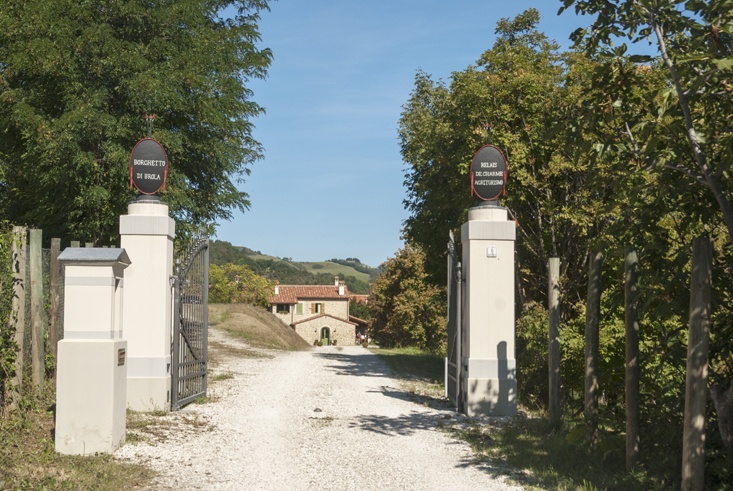 It is a place where no detail is left untended, where everything from breakfast rolls to menus and toilet signs is handmade. Linda, a local designer and craftswoman, lovingly manages Borghetto, together with Bruno and Filippo, the friendly resident ginger cats.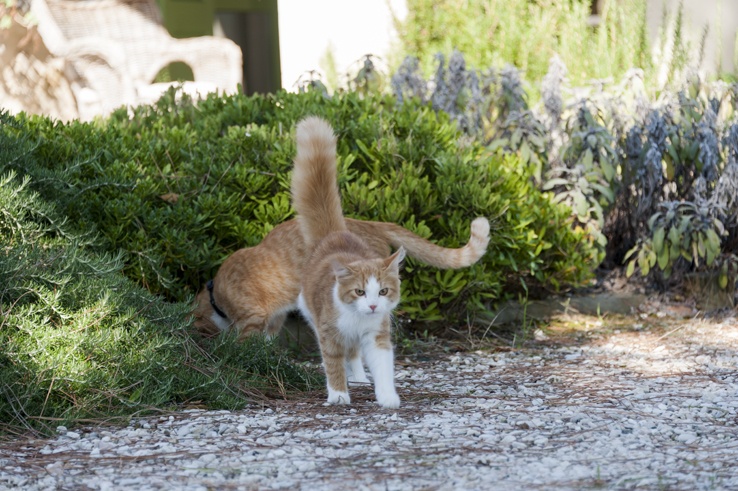 The rooms are miles away from the damp walls and creaky beds that often characterise this type of rural establishment. We stayed in the main stone house dating back to the 17th century, in a beautiful room with views over the surrounding hills. The bed was anything but creaky; it was really comfortable, and everything in the room worked perfectly. We found a bottle of mineral water and some local coffee-flavoured biscuits, which we thought were a lovely welcome touch.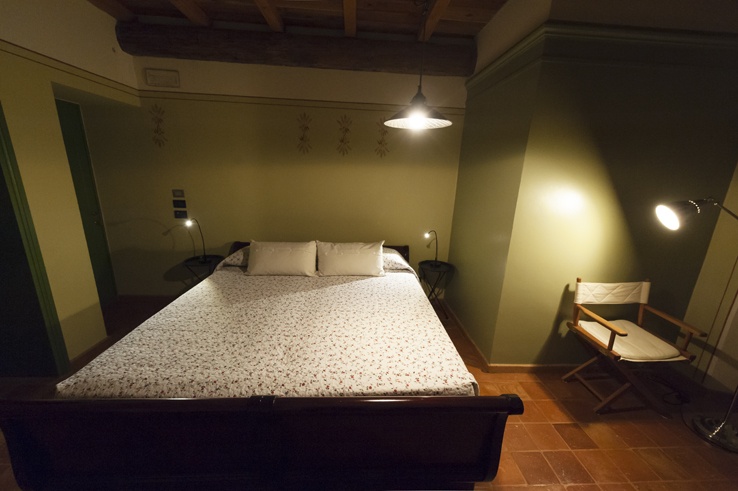 In the main house, three rooms share a kitchen, for travellers wanting to take advantage of the wonderful local produce and cook their own dinner. But if you're lazy like us, head to the restaurant for a meal to remember.
The food at Borghetto di Brola
Borghetto is worth a visit just for its food. From the delicious breakfast spread of homemade cakes, freshly-baked bread and local yogurt, to the wonderful lunches and dinners at the restaurant, I can assure you won't go hungry.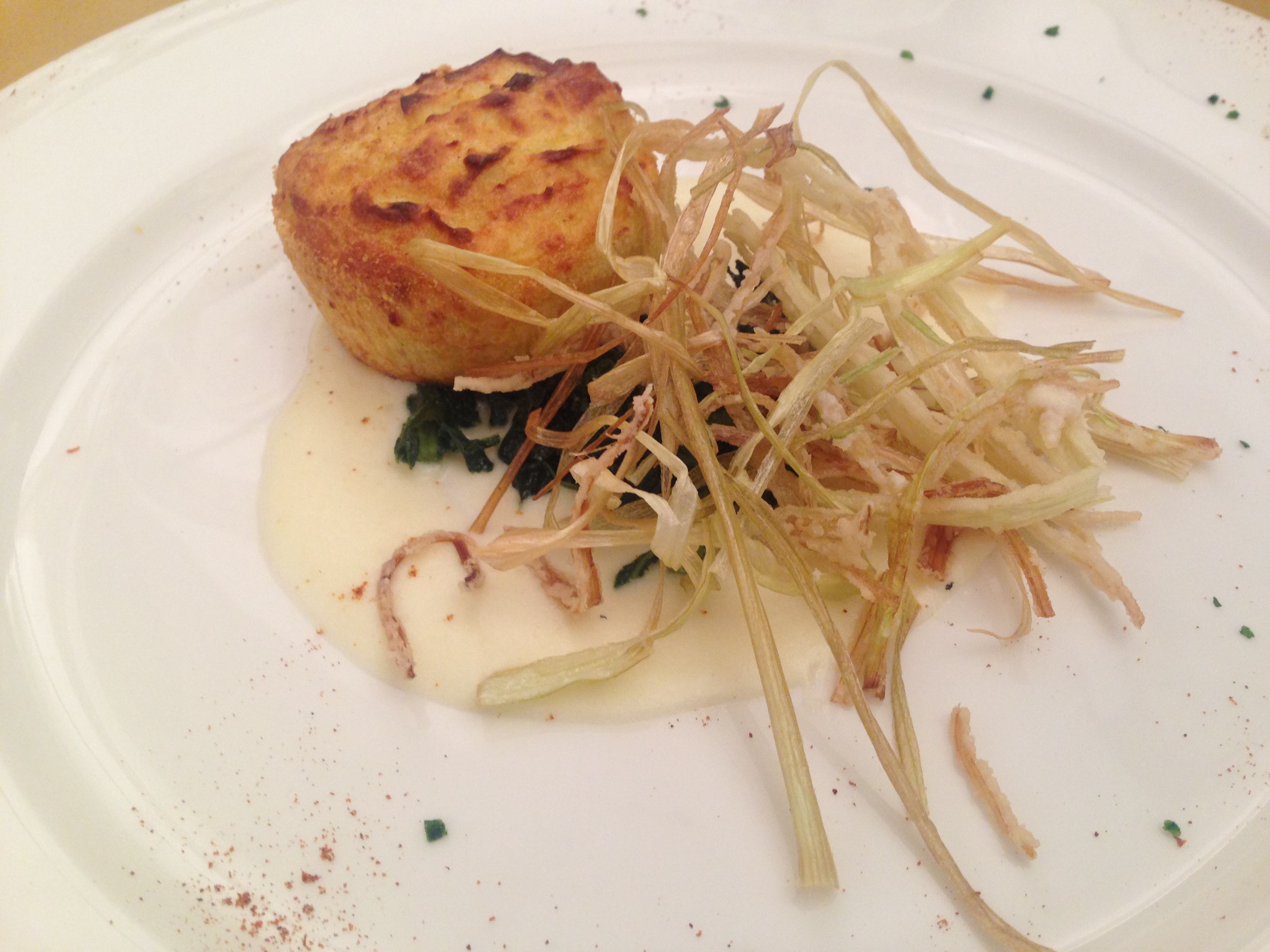 For the whole of the Autumn, themed dinners are served every Friday, for the bargain prize of 20€ for three courses with three glasses of local wine. In most Italian cities, 20€ will barely get you a main course, let alone wine.
When we visited, we enjoyed a starter of leek soufflé with cheese fondue, a main course of sausage and cabbage stew and a grape cake dessert with custard. Everything was freshly made with local ingredients. "The sausages come from the farm just down the road, and the grapes were all picked around here", Linda explained, as I scooped us the delicious eggy custard with my last morsel of cake.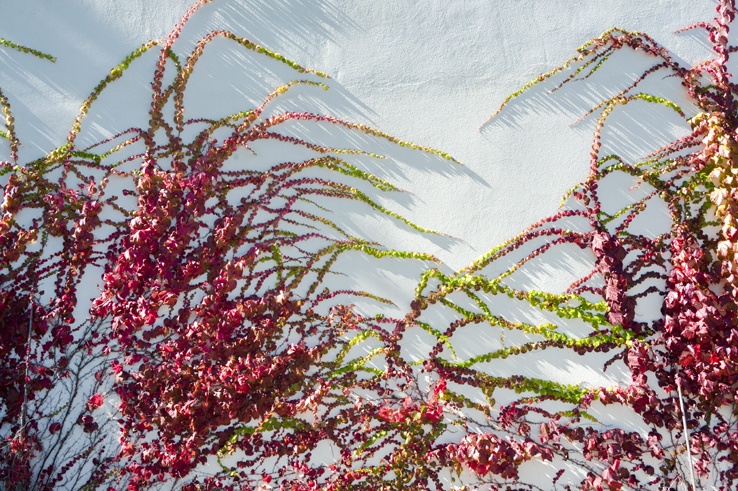 What we liked at Borghetto
The answer is simple – we loved this place. From the food to the room, the location and even the weather, it was the perfect place to enjoy an early autumn weekend immersed in nature.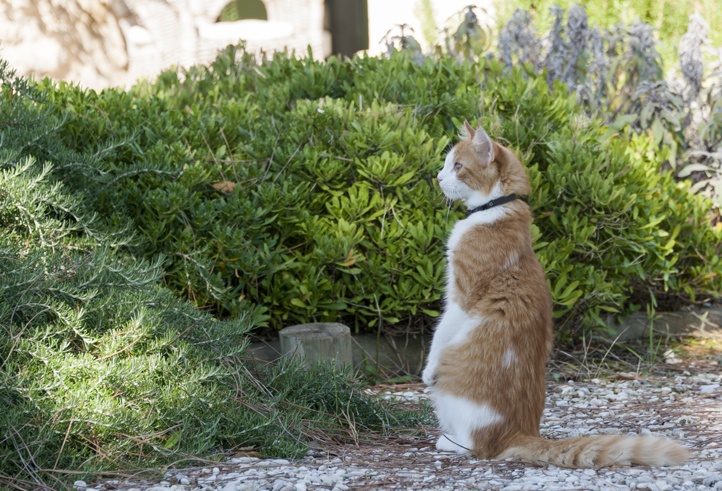 The little touches are what really sets Borghetto apart from the standard country hotel. Every table was decorated with bunches of wildflowers. The food was not only delicious, but also wonderfully presented. A place were things are not just done to please the customer; where things are made with love.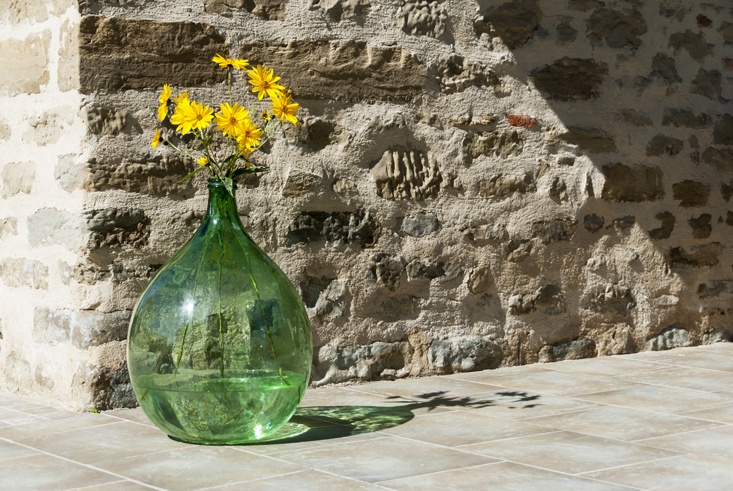 We also loved the stunning landscapes and surrounding territory, and the variety of activities on offer. Trekking in the hills, hopping back and forth between Romagna and Tuscany visiting eco-communes that have lived off-grid since the Seventies, guided walks foraging for edible herbs and flowers, visits to lovely Modigliana and Faenza, there's something to do for everyone.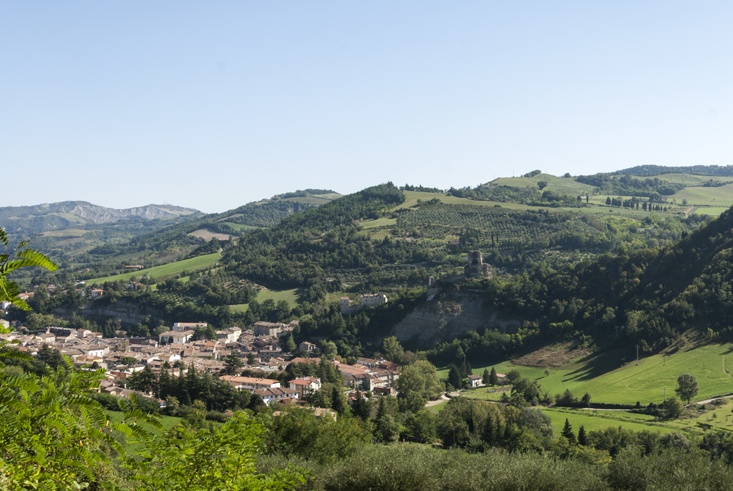 Not to mention, for cat lovers like us, Borghetto is worth the trip just to play with Filippo and Bruno again!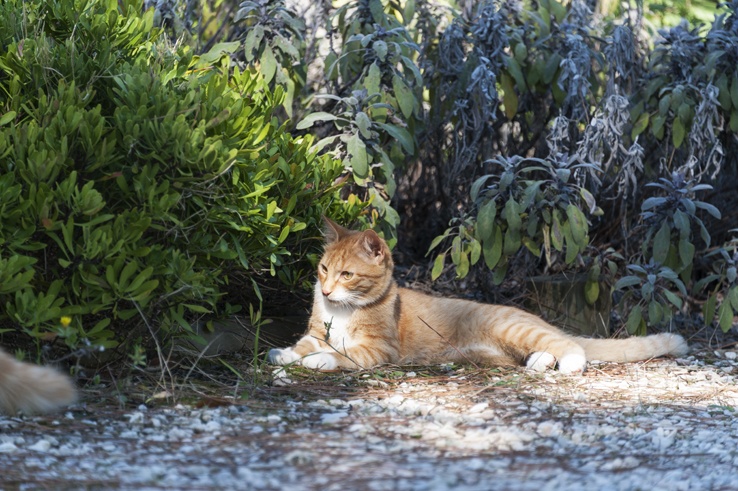 Post linked to Sunday Traveler