Our gear review series continues! After the Jeanie ski jacket by Trespass, here is another must-have for backpackers, hikers and lovers of packing light: Ultra Light Towel by Discovery Trekking!
The very first time we went backpacking, I stuffed a large, fluffy full-size towel into my backpack, plus a smaller matching one for my hair and face. Nick laughed. It will be three days before you throw it away, he said. It's far too big! Sure enough, I left it in a dorm in Salvador de Bahia before our first week of travel was up.
After that, I've had a series of travel towels, but I never found the perfect one. I wanted it large enough to wrap around, light enough to carry without breaking my back, and small enough to stuff into the tiniest corners of my backpack. And it had to dry fast.
Over the years, I owned several towels. Some were ok, but none was perfect. One packed small, but was no larger than a face-towel. Another was nice and big, but took aaaaages to dry.
In 2013, we walked the Camino de Santiago. I would have killed for a perfect travel towel then. I ended up carrying the towel that took ages to dry. I walked half of the Camino with the towel draped over my backpack – and it was in a perpetual state of dampness.
Ultra Light Towel by Discovery Trekking
When we received the Ultra Light Towel by Discovery Trekking, my first thought was wow, this weighs absolutely nothing. It was packed in a tiny envelope, not much bigger than a regular letter envelope, and it weighed less than 100 grams, packaging and all. It was so light that I stuffed it into my handbag to show Nick, and I left it there for a couple of days!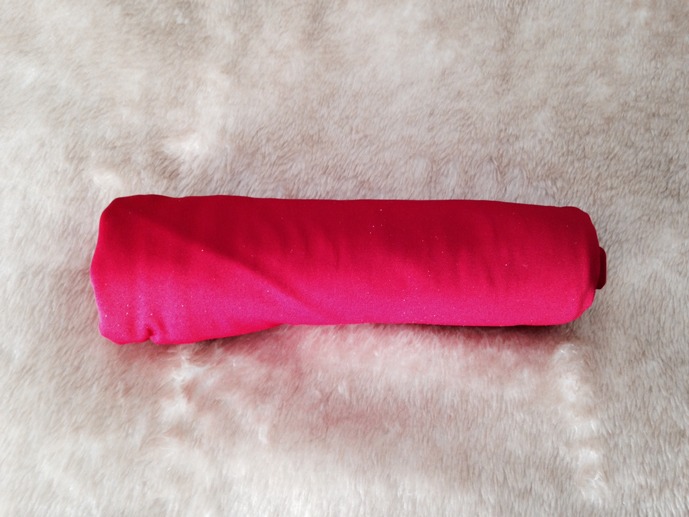 When I unpacked it and opened it up, I was surprised by how thin it was! Normally, you expect towels to be thick in order to absorb moisture well. But the Ultra Light Towel is different. Instead of absorbing the moisture, it spreads it across the fabric to dry quicker. It would been a life-saver during the Camino de Santiago!
The towel we got was the largest size – big enough to wrap all around yourself, unlike most travel towels I had used since then. It was a nice, bright red (my favourite colour) and I was really surprised to read it contained silver.
As every backpacker would know, there's nothing worse than packing your still-damp travel towel and forgetting about it for a couple of days, only to find it musty-smelling and spotted with mildew. The Ultra Light Towel has silver woven into the fabric, to prevent the growth of mildew and odor-causing bacteria.
So, to sum up – the Ultra Light Towel ticked all the boxes. Large yet light to carry, packed tiny and dried fast. What else do you need? So, we headed to Iran to test it.
The Ultra Light Towel Review
First things first – the towel is AMAZING when it comes to weight vs size ratio. It packs so small and weighs nothing – you might even forget it's there. It's so thin you can push it down your backpack, and it will fit anywhere! Absolutely perfect, for someone like me that usually packs about half an hour before leaving, with no strategy whatsoever.
In Iran, we could only take hand-luggage for a 2 week trip. We didn't really plan the trip and knew we would try and Couchsurf for a few nights, so the towel definitely came in handy.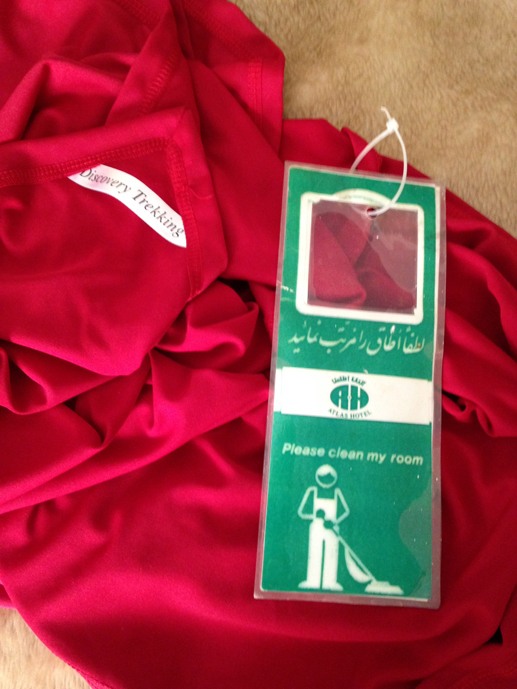 We ended up using it a lot, and we were really pleased with it. I must admit that at first it feels kind of strange. As I said before, being very thin the towel doesn't actually 'absorb' the water, but spreads it across the surface from where it evaporates quickly. So, your skin doesn't feel as dry as when you use a regular towel; some water is bound to remain on your skin because of the way the drying technology works. But hey, this is not the kind of towel you take to the beach or the spa. And if you wanted warm fluffy towels you'd go to a 5 star hotel, right?
When I say the water evaporates quickly, I mean in a matter of minutes! Ok, perhaps the fact that Iran is a very dry country helped, but within 10 mins of hanging the towel outside after a shower it was already perfectly dry. So, no more musty smells and mildew!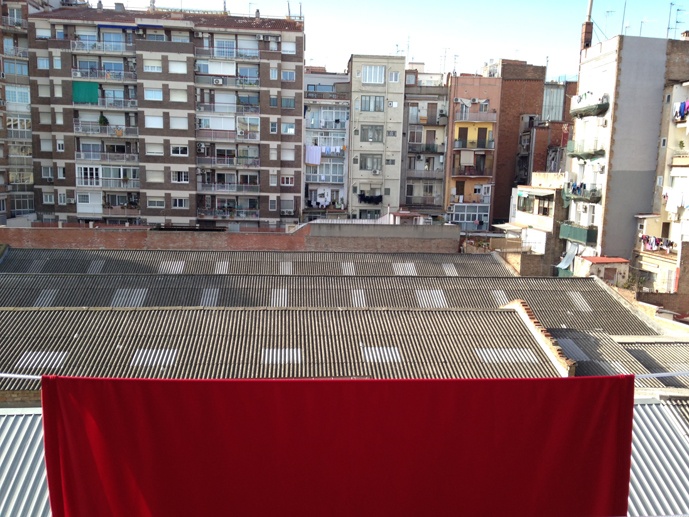 I can't wait to try the towel during our next camping or mountain hiking trip. This towel was developed especially for hikers and outdoor-lovers, people that are happy to forsake a little bit of comfort for something light and practical. Kind of like us.
So, outdoor-lovers, do yourselves a favour and check out the Discovery Trekking website. And if you're planning on walking the Camino de Santiago, head there right now! I can guarantee you'll love how light and practical this towel is – a life-saver, if you're planning on carrying all your gear on your back for long distances!
We were sent a towel free of charge by Discovery Trekking in exchange for consideration for a review. We loved the towel and everything we said reflects our own opinion. We would never recommend products we don't trust!