Our India month is nearing to an end. Before we move onto new destinations, we would love to share with you this tale on the village of Hampi, and some thought on its sad fate.
Our Hampi
Hampi was one of those places we loved even before we got there. The name of the village was whispered by backpackers around South East Asia and India, as if it were some sort of travellers' Holy Grail. No one actually said why it was so amazing. For one, it was the landscape; with granite hills and boulders everywhere. For another, it was the ruins, scattered around the village surrounds. For another, it was a bit of everything.
And we did love Hampi. We arrived at the crack of dawn, after one of many night trains, and a bone-shattering rickshaw ride. We fell in love. It was a bit of everything. The boulders, the hills, the ruins. The cows with painted horns, monkeys riding motorbikes, children playing in the Bazaar, an unpaved strip surrounded by huts leading to the majestic Virupashka Temple.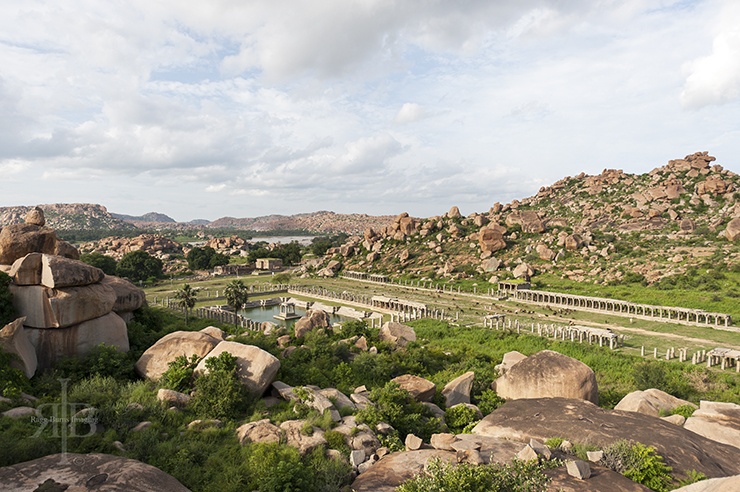 We spent some time in Hampi. Those days that are the highlight of any long-term journey, when you find a place, settle for a while, and think that's it, I could stay here. You don't need to spend your days sightseeing frantically. We were happy wandering around the boulders, spending time in the Bazaar watching children dangle from makeshift swings, or walking down the river to see Lakshmi, the temple elephant, taking her morning bath.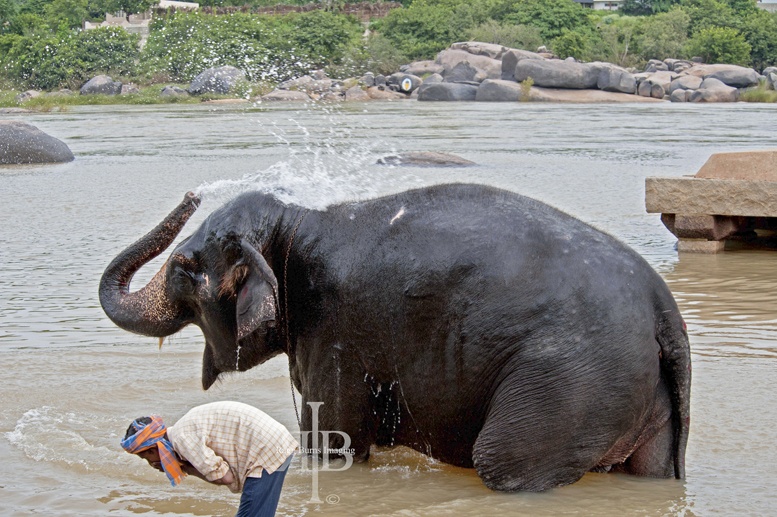 Hampi was no secret. There were many travellers, Indian and Westerner. There were no hotels, just family-run guesthouses. The Bazaar was lined with huts, selling flowers and coconuts to pilgrims, or food, drinks and souvenirs for tourists. The huts were makeshift affairs, often nothing more than a couple of rooms, where entire families worked and lived.
One night, we had dinner at one of these huts, proudly advertising 'real Italian gnocchi'. We learnt that the beautiful woman who ran it had learnt the recipe from an Italian traveller, who spent a few months in Hampi. She proceeded to prepare the gnocchi for us, from scratch, peeling and mashing the potatoes and all.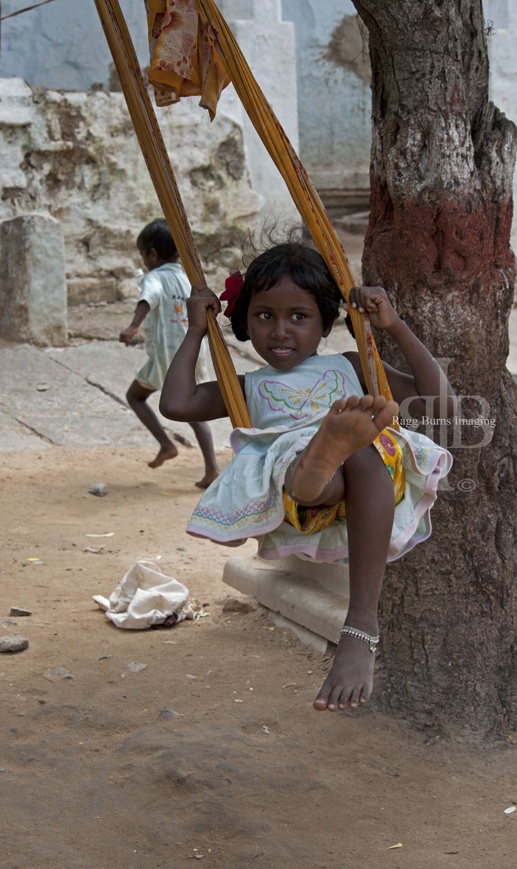 The day before we left, we sat by the river, where coracles ferried people back and forth, braving the current. The sunset coloured the boulders apricot, then deep purple; a young man sat still for hours, meditating. We vowed to return to Hampi, one day.
Threatened Hampi
Fast-forward a couple of years, and we met with a friend who had recently returned to India. We asked if he liked Hampi. It's in ruins, he said. Bulldozers have moved in, and the place is being torn apart.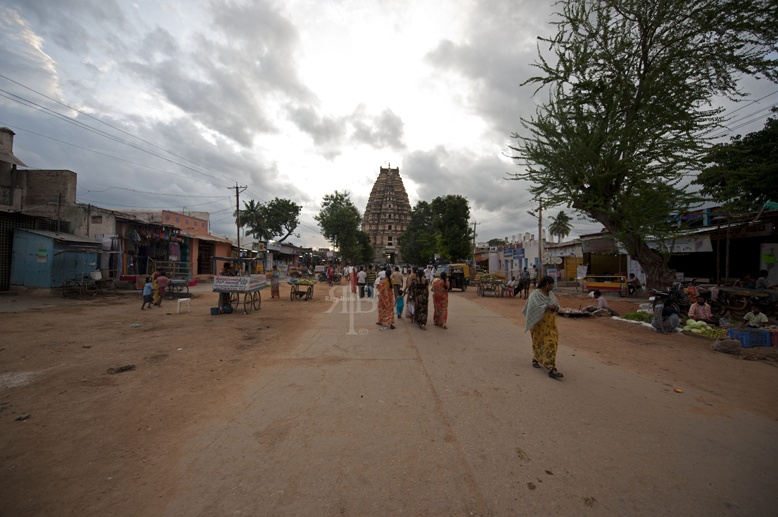 We delved a little deeper, researching what had happened to the little place we and so many others loved so much. We came across this Guardian article, and couldn't believe it. Can we still save Hampi?
To cut a long story short, UNESCO and the Indian Archaeological Survey had decided to take steps to preserve the historical heritage of the area. Hampi is located within the ruins of Vijayanagara, once capital of the empire of the same name. The town flourished for 200 years, before being conquered by the Muslim rulers of the Deccan peninsula. The ruins scattered around the village are what is left of that city, called 'India's Pompeii' by the Guardian journalist. Hampi has grown, surrounding the ruins, making it a living monument rather than an aseptic, soulless museum.
In theory, preserving Hampi is surely a great thing to do. The way it is being done, though, is creating incommensurable pain and discomfort to residents. Just reading what happened gave me the chills.
One night, conservation authorities moved in, marking all condemned buildings with a red cross. The following morning, the bulldozers came, tearing down huts, walls, family stories, hopes and dreams. The population had been forced to move to a makeshift camp, away from the Bazaar, away from tourists and pilgrims, their livelihood. We wondered what had happened to the woman who made gnocchi for us. What had happened to the children playing in makeshift swings.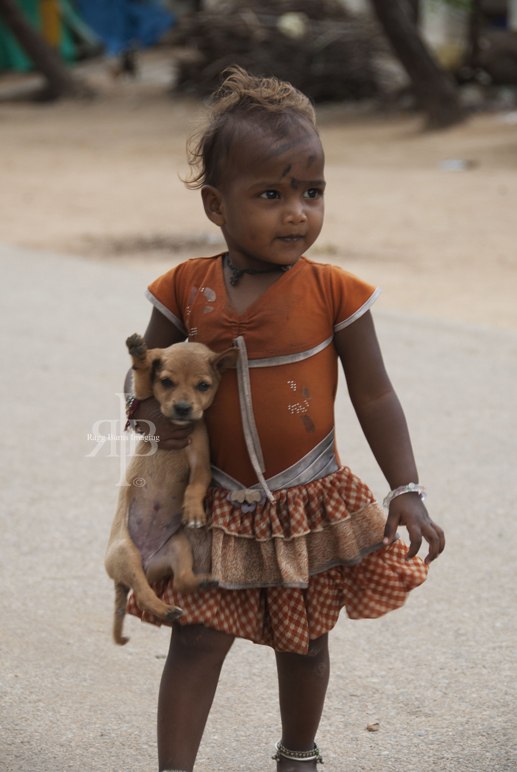 With their livelihood taken away, men are forced to look for work elsewhere, often away from the camp. Women are left alone with children, and are often prey to other men, who gravitate towards them after too many drinks, knowing there is no one to protect there to help. There are plans to provide housing to the 326 evicted people. Plans that, a year after eviction, are still on paper. And there's no price tag on family memories, on the lives and heritage of generations swept away by the bulldozers.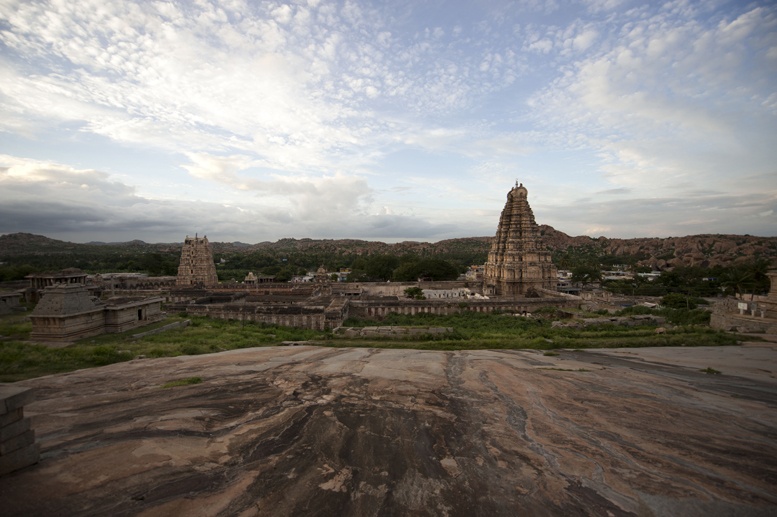 What will happen to Hampi? Sure, the monuments will be preserved. The access road will be widened, hotels built; not just rickety family guesthouses. The ruins will be fenced off, and a nice juicy entrance ticket will be charged. No more mess, no more huts, no more ragtag people that shouldn't be there. A museum.
I wonder if it is too late to save Hampi. To save the mellow atmosphere, that drew so many of us there. But most importantly, to save its people. To give them a place back in their town, a new livelihood.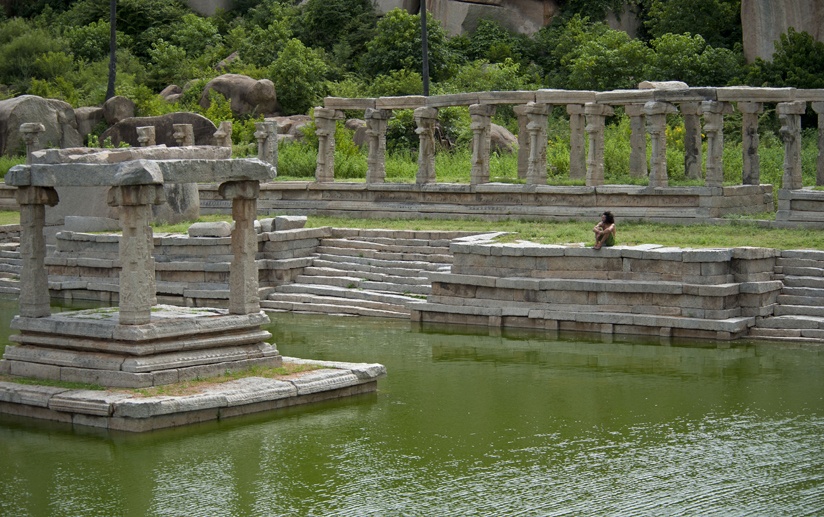 Hampi update
This article was written in 2014, 3 years after our visit. Our considerations on Hampi's sad fate were mostly based on research, as you can see in the Guardian article we included. However, we recently became aware thanks to a fellow traveller that Hampi's future may not be as bleak as we imagines, and threats of demolition so far are just rumours that have been going around for years. Is that true? We certainly hope so. Meanwhile, here is a post about awesome things to do in Hampi!