July is here, and with it we leave India to move closer to home. Here's our first post from Gargano, a wonderful and undiscovered part of Italy, in the Apulia region. Let's start with our review of Pizzicato Eco B&B in Vico del Gargano.
Where is Gargano?
First things first. If Italy is the boot, Gargano is the spur. The round-looking little peninsula jutting eastwards before the heel of the boot. It's absolutely stunning, and largely untouched by mass-tourism. I mean, it's not the Wild West; but it's not Chiantishire either. Gargano is a place of hilltop towns and cave churches, of ancient forests and (of course) delicious food.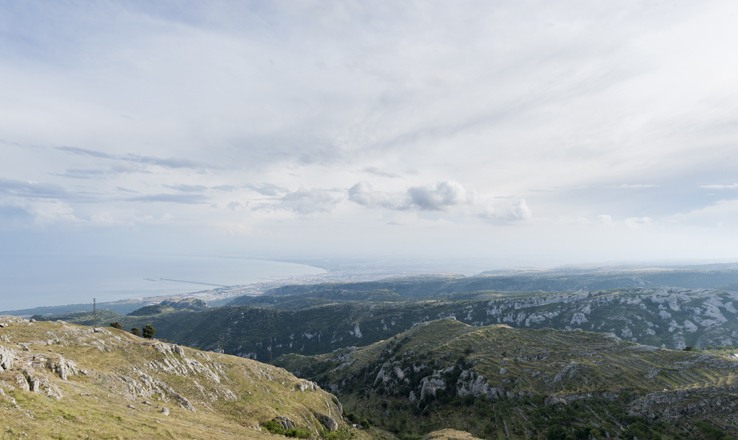 A place where travellers can still find the Italy they imagined, where places close for lunch and people have siestas, where farmers sell their produce on the roadside and people say hello to you in the street. And it is authentic. Not a prettied up, polished version for tourists; just life, as it is.
Pizzicato: The Bed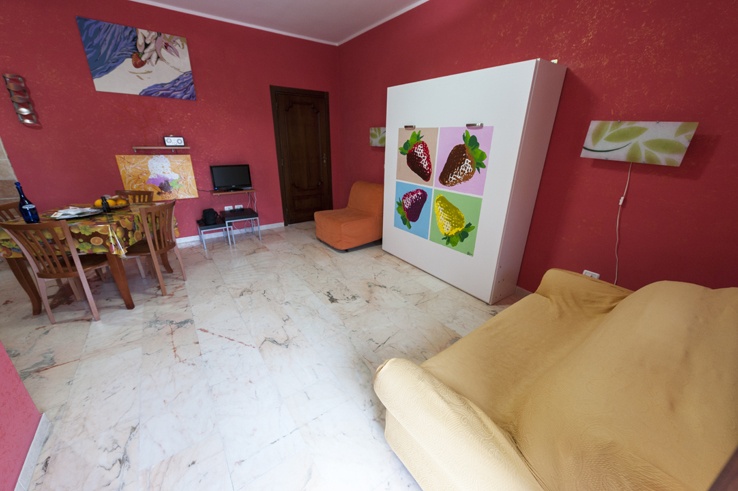 Our base to explore Gargano was Pizzicato Eco B&B, in the hilltop town of Vico del Gargano. Pizzicato B&B sits a few hundred meters away from the city centre; far enough to be able to sleep at night, but not too far to have to drive around all the time.
There are six mini apartments, each of them named after an ice-cream flavour. We stayed in the 'Fragola' (strawberry) apartment. Walls were painted strawberry-red, and the fruity theme was present all around, with strawberry paintings, strawberry-scented room freshener and a strawberry-shaped candles.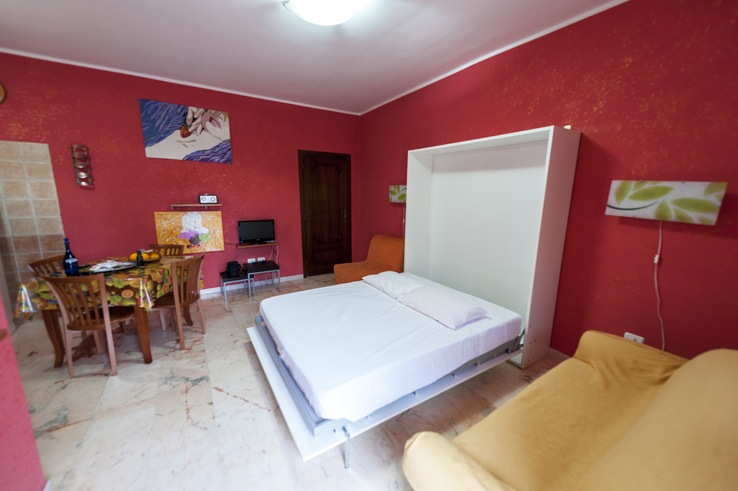 The fold-up bed allowed us to get plenty of room during the day, as the space could be transformed from a kitchen-sitting room to a bedroom just by pulling on a handle.
Those with an artistic flair or specialist skills will be glad to know that it is possible to stay at Pizzicato offering something as barter. For example, the strawberry paintings decorating the room had been given to the B&B by a group of young artists in exchange for a stay.
Pizzicato: The Breakfast
We got a taste of things to come as soon as we arrived. There was a packet of almond sweets for us, as a welcome gift. There are few things in life I love more than almond pastries; our stay at Pizzicato couldn't have started better. The wrapping paper read 'Bar Pizzicato'; I was told that the B&B is the recent addition to the long-standing family business, Bar Pizzicato, where we had breakfast every morning.
Morning, sort of. See, as a late riser, there's nothing better than being able to have breakfast whenever you want. I hate those silly 'breakfast from 7 to 9 am'. At Pizzicato, you can wake up at eleven and trundle a few minutes up the road to the bar, where you can have your breakfast in peace at any time. A hot drink, a mignon (small pastries) and a glass of almond milk or fresh fruit juice.
Besides several breakfasts and the almond sweets, we also had aperitivo at Pizzicato. Microbrewery beers, savoury pastries and a platter of crudités. The veggies were delicious, drizzled with olive oil and a squeeze of lemon. Nothing like the rubbish we get in supermarkets. Their flavour was intense; the flavour I know, multiplied by a million. Sweet tomatoes, crunchy celery, earthy sliced mushrooms, tender carrots. I could have eaten them forever.
Why was everything so good? I can't possibly give everything away now. Just bear with me for a couple of days and I'll reveal the mystery.
Pizzicato: The Secret
After years of travel, we know a thing or two about B&Bs and hostels. You can have a wonderful room, fancy gadgets, a killer view, all sort of gimmicks and services included, but it won't count for much if the host isn't nice.
Whenever we travel, we always want a friend. A friend to greet us when we arrive and to give us insider tips, to show us that great little restaurant you would never find by yourself, the place to see the best sunset. Don't get me wrong; we love exploring. But nothing beats having a friend.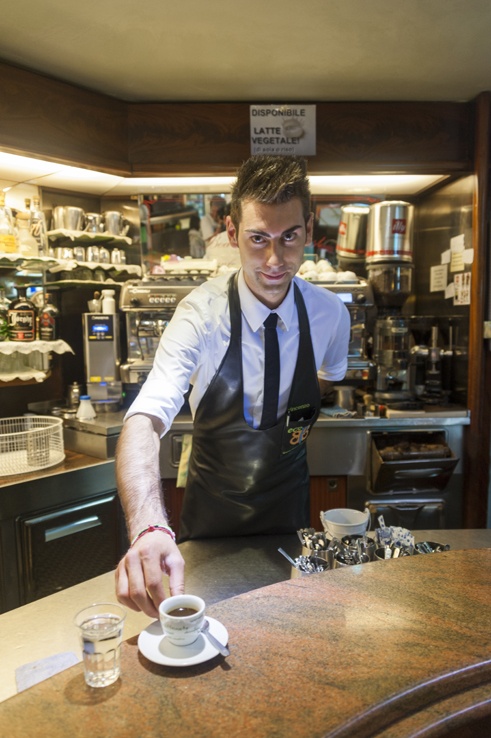 Pino, the owner and manager of Pizzicato, was our friend in Gargano. He is an expat turned repat, a lover of his culture and his hometown. He's eager to share this love with his visitors; he knows a thousand and one Gargano secrets, travel tips and anecdotes.
Pino loves his job, with a passion that I have rarely seen in hoteliers. None of that grumpy gruffness of many innkeepers, none of that 'oh-please-don't-touch-my-pretty-house' of many landladies. Pino is the real deal.
And what is more, he loves his land. He's an advocate for slow tourism, for savouring the beauty and flavours of Gargano with no rush. For Gargano is a land that reveals itself to the patient traveller, to the lover of small things. You can rent a bike, cycle the few kilometers uphill to the foresta umbra, spend a day immersed in nature. You can wander around old Vico, get lost among the twisty alleyways, only to see a killer view reappear in front of you. You can visit the mystical town of Monte Sant'Angelo, and learn the tale of St Michael.
Follow us on our Pizzicato Gargano adventure, and be prepared to fall in love.
We visited Pizzicato as part of the Blogger House project; our stay was complimentary in exchange for this review and a series of posts on Gargano. We did have an amazing time, and all opinions are our own.
If you are a blogger, please contact Pino if you wish to be part of the Blogger House 2015 programme!