Two weeks after his amazing photo story from the streets of Calcutta, James Knox contributes again to The Crowded Planet, with an incredibly inspiring tale about volunteering in an animal shelter in Rajasthan.
As we bumped along the broken road in a stupendously noisy and uncomfortable rickshaw I was not sure what to expect of the final destination, an animal shelter in a small village six kilometres from Udaipur called Animal Aid.
I had first heard of Animal Aid from a fellow traveller in a guesthouse in Udaipur. The traveller mentioned an American couple had set up an animal shelter and had been living and working in the area for over a decade, and were always keen to accept volunteers. This piqued my interest so I decided to check it out.
Upon arriving at Animal Aid, I felt a huge sigh of relief as a lot of what I had seen of India thus far had been difficult to digest and a run-down animal shelter may have pushed me over the edge. But this was not to be, as Animal Aid is a substantial operation, run by an amazing family.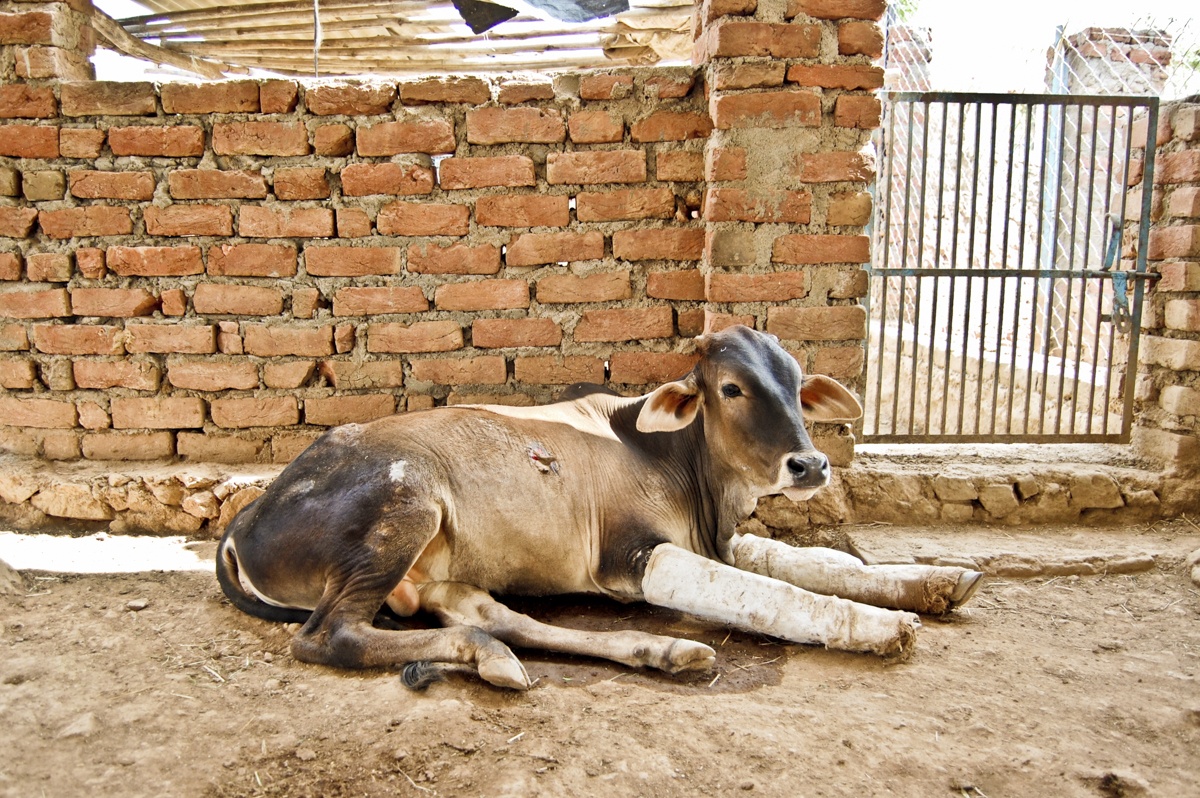 As I walked down the driveway, I could hear the yapping of puppies and barking of older dogs, immediately I felt a sense of calm – how could anyone not, puppies are cool, right? Yet the closer I got the harsher the reality became. At the entrance to the main building was the puppy enclosure, and these poor devils were in horrible shape – missing limbs and eyes, dying of disease, malnutrition and abuse.
As I found out they put the 'rookies' with the puppies on their first days of volunteering, as this is the least confronting area and I had no veterinary training. Animal Aid prefers veterinarians or veterinary students to volunteer as they are able to provide a more in-depth assistance but anyone is welcome.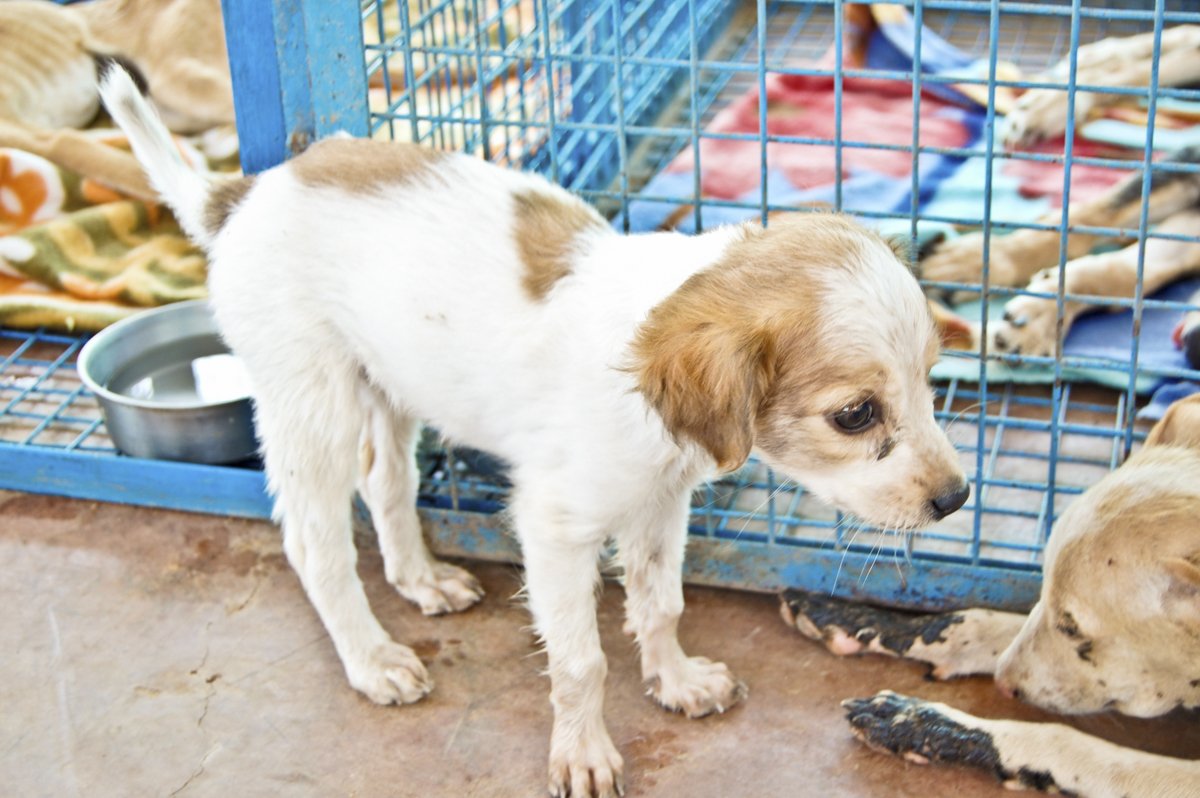 The first day I spent with the little rascals was melancholy to say the least. There was one puppy that broke my heart, a blind German Shepherd, she was covered in ticks, literally head to toe. She managed to hop up onto my lap and make herself comfortable, and I got to work. We spend the next couple of days together, she would hop on my lap when I called to her and I would begin pulling the ticks out, I cannot say it was an enjoyable experience being covered in blood and ticks but one that was definitely rewarding.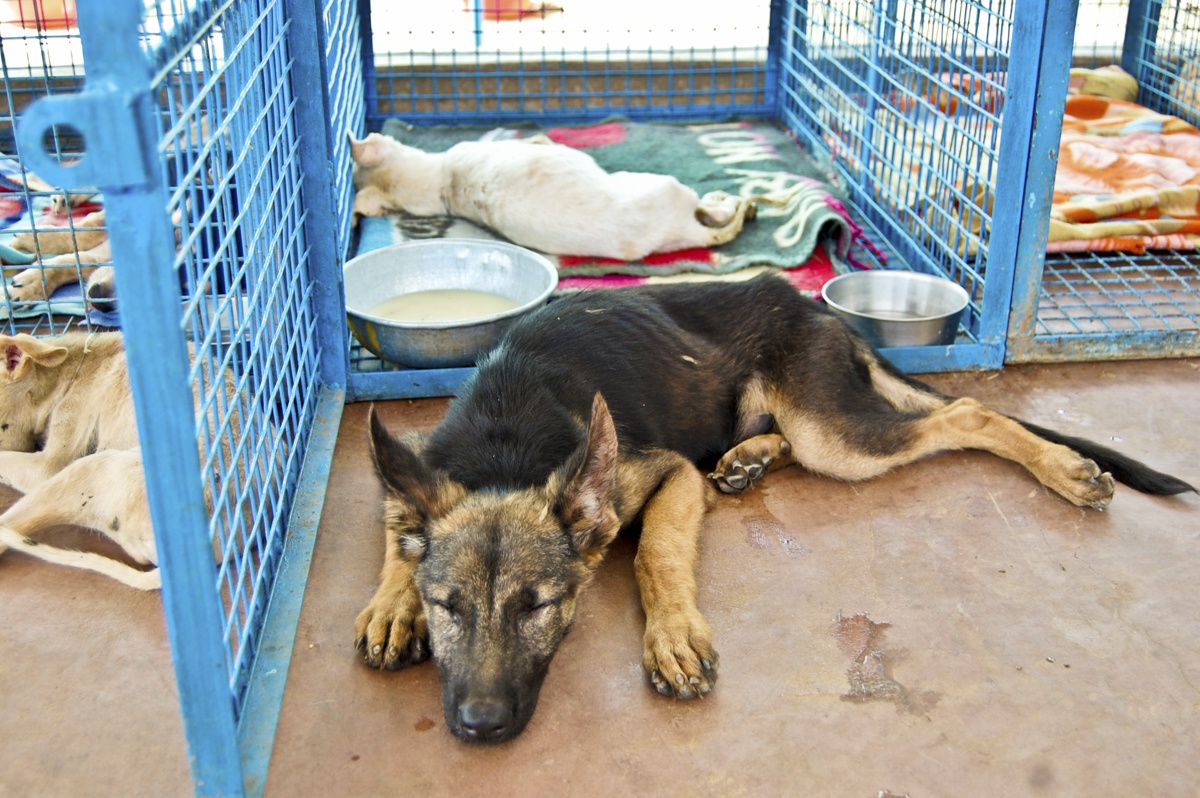 Over the course of the rest of my days I helped feed and brush the livestock, wash and feed the dogs, work in the field and generally try to help where I could. As I was only there for a week and arrived without prior notice I did not have a set schedule, which would have entailed further duties. Ideally they prefer to be contacted well in advance to plan how to best utilise volunteers.
Every night I would go back to my guesthouse, sit by myself and become lost in thoughts about these animals and their situation. Maybe it was the fact this was my first 'proper' journey away from my comfortable life, or maybe it was my inability to handle seeing suffering this close. Yet, these animals are the lucky ones as they have trained vets, nurses and a voluntary support staff helping them recover in a safe and compassionate environment.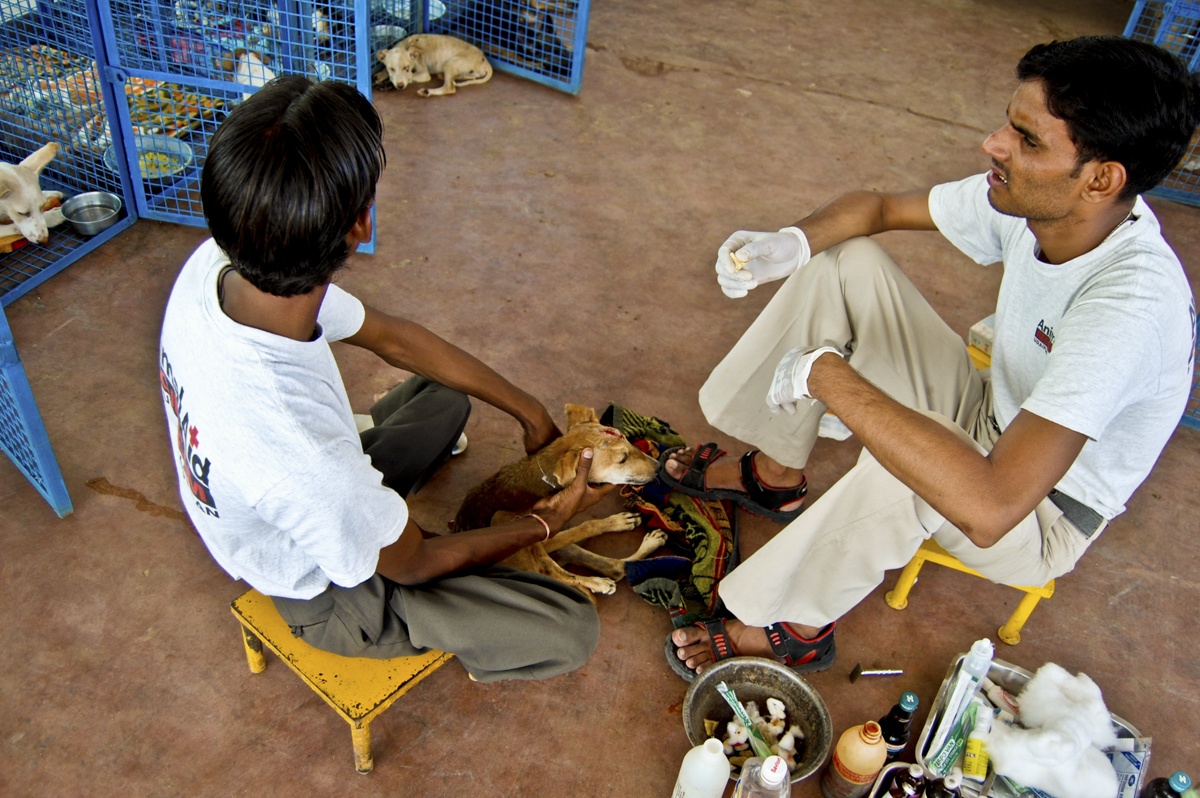 For anyone that has spent some time in India, the first thing that comes to mind is the severe inequality between humans, which overshadows the even harsher reality for animals there. To even comprehend a charity focused on saving animals lives in a country where people still die of polio, starvation and dysentery boggles the mind. Yet Animal Aid is doing such a great job, proving that no matter how difficult the circumstances are a positive outcome is always possible.
Animal Aid is more than just an animal shelter; they promote humane education in local schools and campaign for greater community awareness to animal protection and laws. They are also supporting the local communities by providing employment to the locals and employ professional veterinarians from all over India – they have a staff of over 30. They also have a fully-fledged animal hospital and animal ambulances, which respond to emergency calls. So far they have helped over 44,000 animals, which is an incredible feat.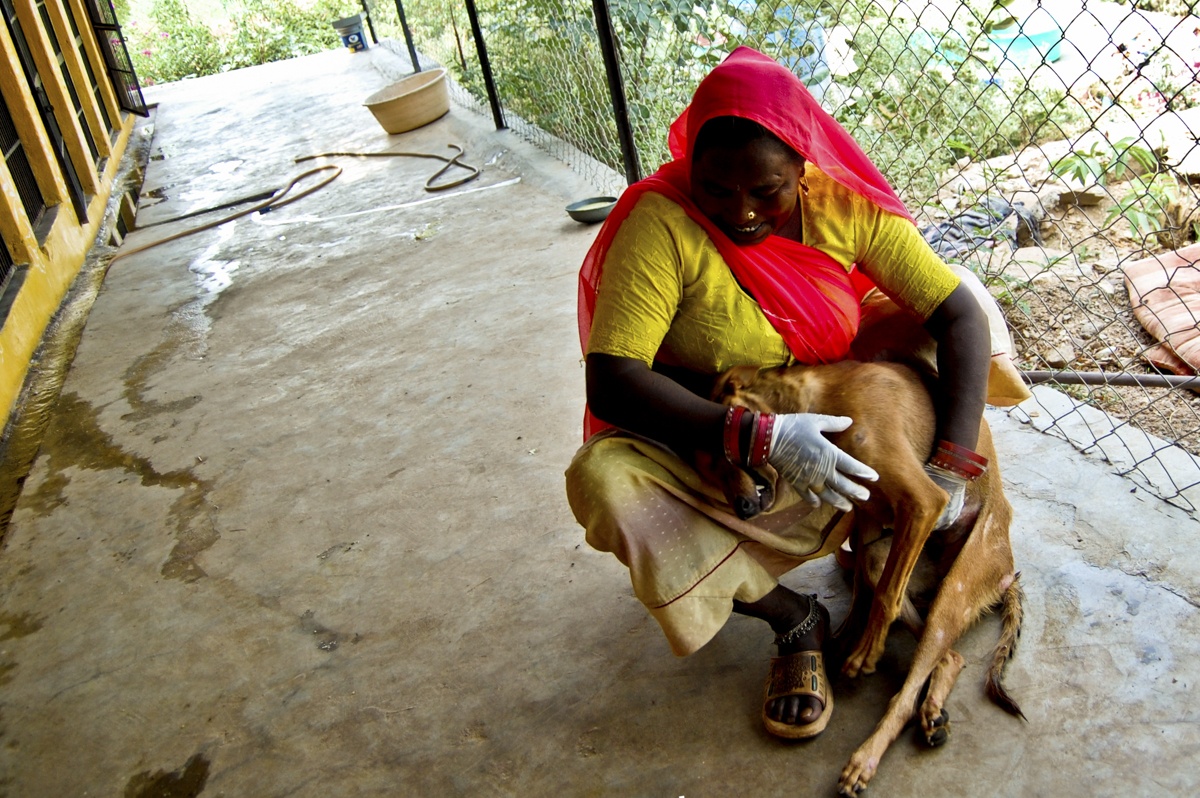 After leaving Animal Aid I found an incredible respect for the people that put this operation together, they have gone completely against the odds to create a charity completely focused on the ethical treatment of animals in a country that has such deep social problems, that even the most basic human rights are often ignored.
Sometimes foreign volunteers can do more harm than good, as western guilt and a healthy bank account are not adequate solutions to many eastern problems, yet at Animal Aid I felt like they are doing significant work and recommend anyone travelling to Udaipur to check them out.
Check out Animal Aid here: animalaidunlimited.com
James Knox is a freelance photographer and Editor in Chief of FLINT Magazine.