What will be your first travel destination when borders open up again? Ours will be South Korea for sure! We've wanted to explore the country for a very long time, after falling in love with Korean food.
Meanwhile, we've been researching local customs and possible itineraries – and here are 7 things to know before travelling to South Korea!
What makes you want to travel to South Korea? In our case, there are several reasons – delicious food, buzzing cities, discovering one of the new 7 wonders of the nature, getting to know 5000-year old Korean culture, and the fact that it's one of the world's safest countries for women.
According to trip reports and friends who have visited (and even lived in) South Korea, locals are very welcoming and friendly towards travellers, but it's always good to be aware of cultural customs, practicalities and all those 'quirks' that make each and every country unique.
If, like us, you are planning to visit South Korea, these tips will give you an idea of what to expect when you arrive and to navigate the country when you are there. Here are 7 things to know before your South Korean trip!
Are you planning to head to Seoul? Check out this wonderful 5 day itinerary for Seoul!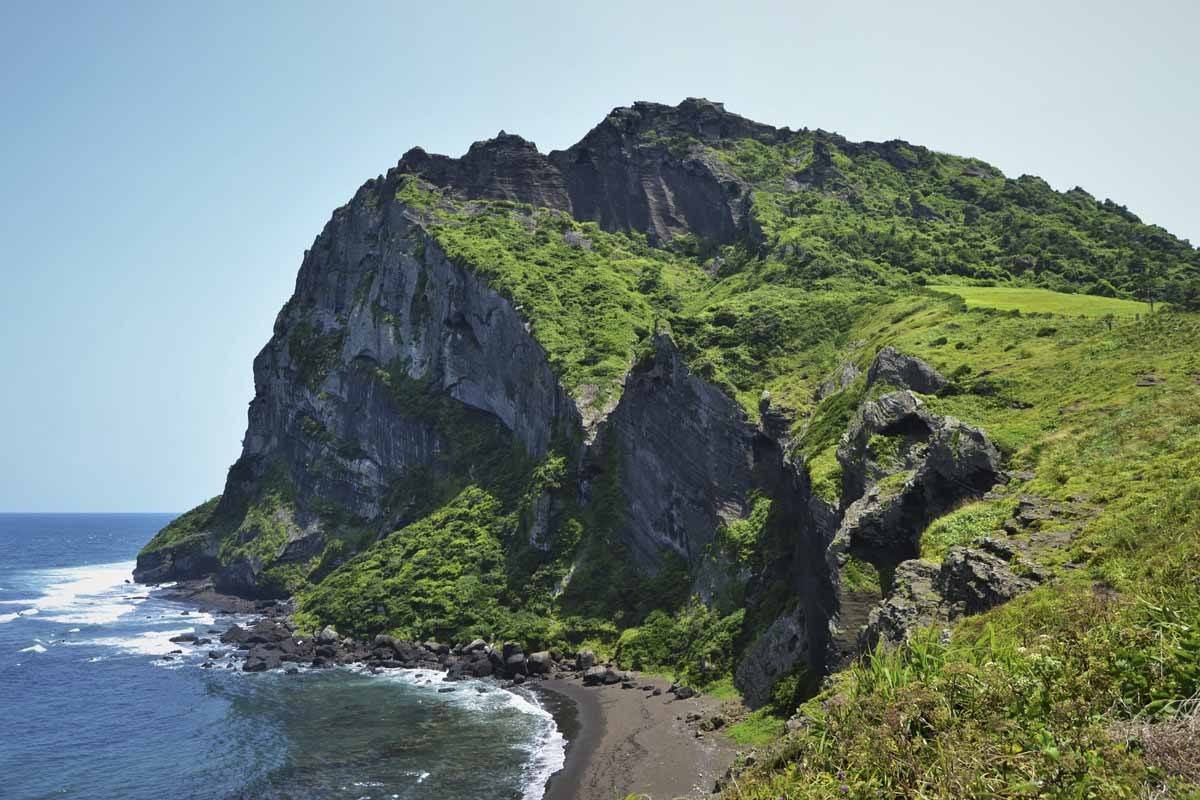 1) Getting a Visa
Before you rush off and book your flight to South Korea, you should check the requirements for getting a South Korean visa and indeed if you need one for tourism purposes.
Many countries in the west can travel to the country for up to 90 days visa-free. Soon the country will implement an e-Visa system to make tourist travel easier.
Double-check that you are allowed to enter the country, and make sure you fulfil visa requirements before you go. You don't want to be turned away at the airport!
2) Good Public Transport
South Korea has an excellent public transport service. It is efficient and cheap, and can get you between cities quickly.
As such, it is advised that you pick up a T-Money card, which gives you access to buses and subways. This card works similarly to Suica and Pasmo in Japan, allowing you to use public transport in several cities, so you'll just need to remember to top up as you go. This means you don't have to worry about buying tickets to get around every single time you move
Taxis are also reasonably priced, and unless you want to travel in luxury, you don't need to use the 'deluxe taxi' service, which tends to be a lot more expensive.
3) Tipping Etiquette
South Korea has slightly different etiquette rules when dining out. You don't need to leave a tip, and it is not expected. This extends to all areas of life, including hotel porters, hairdressers, and cab drivers.
However, it's not like in Japan, where tipping is considered offensive and waiters will chase you down the streets to return your change. Tipping is simply not expected in South Korea, but it is not considered offensive – it is not an aspect of Western culture that has caught on.
Having said that, if you tip waiters and hotel porters, especially in establishments aimed at Westerners, your gesture will be appreciated.
4) South Korean Restaurant Culture
The other different aspect is table service. Waiters let you eat until you are ready for another dish or drink. To call them, it is common to push a button, as many restaurants have one.
Otherwise, you'll have to attract the waiter's attention yourself – you can do so by shouting (or just saying really loudly) jeogiyo (저기요, which means 'excuse me').
In most restaurants you (or the waiter) will mark what you order on a piece of paper which is left on the table. When you're ready pay, take it to the counter and settle up. Bills are not usually taken to your table.
5) Fall in Love with Kimchi
If you've never heard of kimchi before, it's good to know what to expect since you'll probably have kimchi with every single meal during your time in South Korea.
Kimchi is a fermented vegetable dish, often served as a side dish or at the start of your meal as a complimentary starter. The most popular type of kimchi is cabbage-based, but you can also find kimchi made with daikon, cucumber and many other vegetables.
In terms of fermentation, there are also countless recipes and regional variations – kimchi is usually fermented in a paste made of red chillies, garlic, ginger, sugar, and fish or shrimp sauce. It can be more or less spicy, depending on the recipe, and the flavour it gets as a result of fermentation is really unique – halfway between umami, sweet, and sour.
You'll just have to try kimchi to see if you like it – and trust me, you'll have plenty of chances to do so in South Korea!
6) Toilet Navigation
There are several different types of toilets all over South Korea. Just remember that toilet paper is often outside the cubicle, so take enough with you before you go in. When you're done, throw the used tissue in the bin provided rather than flushing it, as this could clog the system.
Most toilets are of the western variety, but squat toilets are not uncommon, especially in smaller villages. In some restaurants and hotels you may also encounter high tech toilets working by remote control – they can be a little overwhelming at first, but you'll get the hang of it!
7) Shower Shoes
Showers are also slightly different in South Korea. Shower heads are often attached to the wall, but there's no bath or shower cubicle to catch the water – basically, what is sometimes referred to as a 'wet room'.
As such, it is a good idea to wear shower shoes. These are often provided in hotels – but if you don't want to share shower shoes, bring your own. Any type of rubber flip-flops will do!
Do you have any other tips for first-time visitors to South Korea? If so, let us know in the comments!

Pin it for later?