Yes, Finland does have a reputation for being an expensive country and the capital city Helsinki is no exception. Having said that, there are many (almost) free things to do in Helsinki. Do you want to know what they are? BTW – if you're looking for accommodation, check out our Helsinki design hotels post!
1) Visit Helsinki's unique churches
Visiting churches? Boring, I hear some of you say. I might be inclined to agree with you on some aspects; I'm not a big fan of visiting churches, unless they contain stunning artworks or are really special. But let me tell you, Helsinki's churches are something else. They're cool. Well, at least three of them are.
Let's start with the first one, Helsinki Cathedral. The whitewashed neoclassical building sits on top of a staircase just above Senate Square, right in the city centre. It's one of the most recognisable landmarks of the city, clearly visible from the ferries on the way to the islands.
Why I loved the Cathedral so much? It's one of the most elegant buildings I have ever seen. From the outside, it looks like a cross-between a museum and a Greek temple. Inside, it's the epitome of cool Nordic design; white walls, plain wooden pews. No frescoed walls and gloomy atmosphere. A place that makes you want to sit down and think.
Which leads me to the second church. Actually, it's not really a church as such. Helsinki's Chapel of Silence is an odd-looking structure, looking like a spaceship that just landed in the city centre.
Built almost entirely of wood, it's a place that makes you feel peaceful and relaxed as soon as you step in. Even though it was built by local parishes, the aim of this place is not purely religious. The Chapel is an oasis of silence and contemplation in the middle on one of the busiest districts of the city centre.
How about the third church? Temppeliaukio Church, commonly known as the Church of the Rock, is exactly that: a church excavated from the rock. Natural light enters from a ring-shaped skylight surrounding a copper dome; the walls are bare rock, making the rock-climber in me want to trace a quick circuit around the altar. When we visited, a pianist was playing. The church is famous its excellent acoustics, making it double as a concert hall.
2) Head over to the Salmiakki kiosk
A quick hop from the Church of the Rock you can find this famous kiosk, dedicated to one of Finland's national obsessions, black salted liquorice. You can find salmiakki on sale at every supermarket and corner shop around the country; but in this kiosk you'll find literally dozens of versions of salmiakki sweets (or shall we say salties?) plus salmiakki flavoured everything, from sauces to ice cream and even coffee.
Our opinion? Definitely an acquired taste. Coffee was good, ice cream was way too weird for us.
***UPDATE*** The Salmiakki kiosk is now closed. However, as we said, you can pick up Salmiakki everywhere in Finland, and there are plenty of cafes around the city where you can have a break! 
3) Play the pipes at Sibelius Monument
This is another Helsinki landmark, dedicated to Finland's most famous composer, Jean Sibelius. The monument is an abstract creation made of welded vertical steel pipes, vaguely resembling an organ. You can walk around the monument and blow into one of the 600 pipes creating your own symphony.
It's located in Sibelius Park, a beautiful green area right on the waterfront. If you fancy a break, head to nearby Café Regatta for some wonderful cinnamon rolls.
4) People-watch (and drool!) at one of Helsinki's markets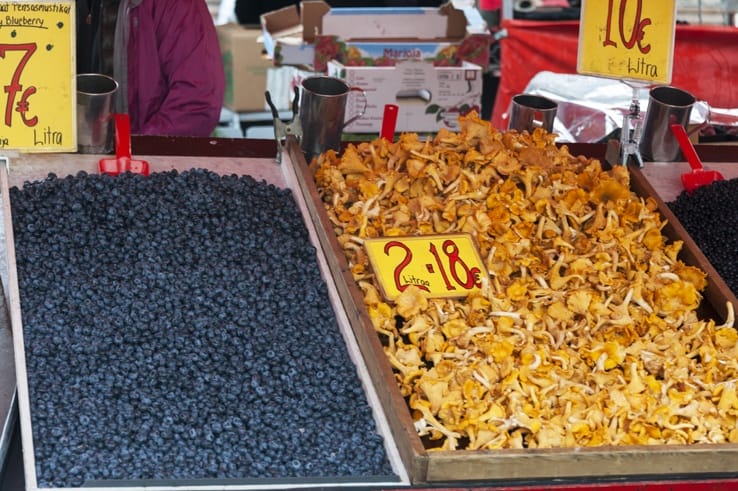 Who would take Finland for a foodie destination? That was one of the best surprises for us. There are several markets around the city; Market Square is perhaps the most famous, just opposite the harbour. Yes, it does have a hint of touristy about it, but it's still a wonderful place to have a traditional Finnish breakfast of coffee and Karelian pies with egg butter, or watch Finnish families buy buckets full of colourful berries.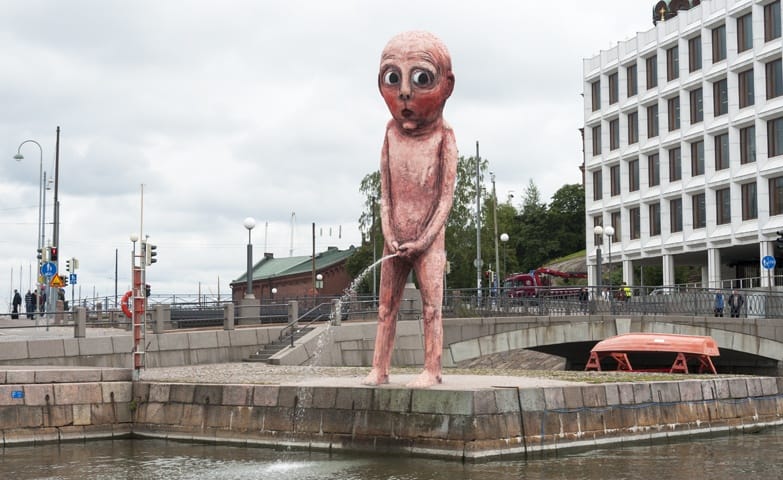 If you prefer a more 'authentic' experience, head to Hakaniemi Market Hall in the city centre. The ground floor offers delicious fresh food and the first floor sells Finnish souvenirs, from reindeer hides to Marimekko design.
5) Enjoy nature at Suomenlinna or Nuuksio National Park
Nature really steals the show in Helsinki. The town is literally surrounded by nature; from woods to islands, lakes and of course the Baltic Sea. Suomenlinna is a great place to get away from it all. It's a fortress built on six islands just off the coast, where you both outdoor and history lovers can enjoy a day out. And you can also sleep there.
Nuuksio National Park is the ideal destination to leave the city behind. It's a wonderland of forests and lakes, with three walking trails, cooking huts and plenty of opportunities for berry and mushroom picking. And guess what? It's only 45 minutes bus from the city centre!