Let's continue our Gargano exploration with the chronicle of a day out in the Foresta Umbra, translated as 'shady forest', an area of great natural beauty within the Gargano National Park.
For more info on what to do in Gargano, check our post about the Sanctuary of Monte Sant'Angelo!
My family's memories of Foresta Umbra
I remember hearing tales about the Foresta Umbra as a child. My parents had travelled there in 1977, with their trusty Citroen Diane, camping on the beach out of the back of their car. My parents were (and still are) archaeology buffs, who had met excavating Etruscan ruins in Central Italy.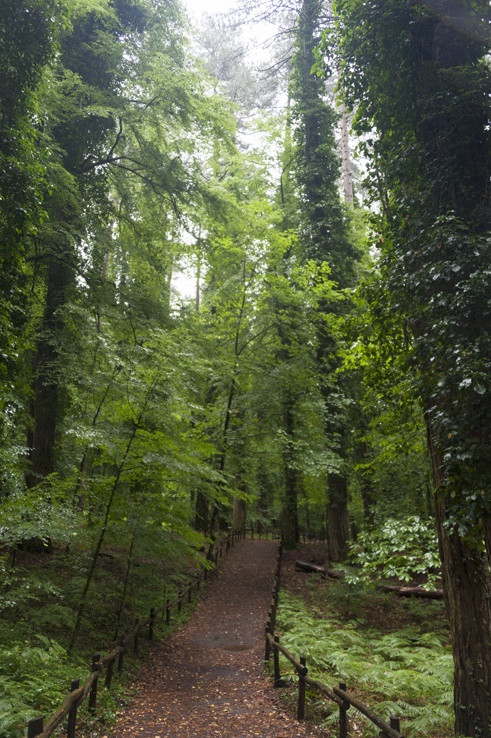 During their trip around Gargano, they decided to visit Foresta Umbra and go on a short trek through the forest. A few hundred meters down the road, and my father's sharp Indiana Jones eyes spotted a little something on the path. A Neolithic flintstone, polished and amber-coloured, was lying in the middle of a trail. My father couln't believe his eyes and picked up what, for him, was a treasure. A tiny stone that was put on display into our glass cabinet of 'precious things'.
I remember my father telling me the story of the flintstone, as a child. How it was used by 'cavemen' to clean animals hides, after hunting. The meat would be laid out to dry, and the hides would be used for clothing.
Our Foresta Umbra visit
Fast-forward 37 years. My husband and I are in Gargano, with our trusty (borrowed) Fiat Panda, and when I saw the sign to Foresta Umbra, I knew we had to go.
Foresta Umbra means 'shady forest', on account of how dense it is. It is part of the Gargano National Park, a protected area to preserve the great natural diversity of this area, that include sea caves, karst mountains, the Tremiti islands and, of course, the forest.
The trail
We began our exploration at Rifugio Sfilzi. Normally, in Italy, the word Rifugio denotes a mountain hut. Rifugio Sfilzi used to be a shelter for shepherds, and is now a small restaurant, shop selling local food and info point for the Foresta Umbra area. We were advised to take one of the walking trails stating from the Rifugio, as they tend to be less frequented by tourists.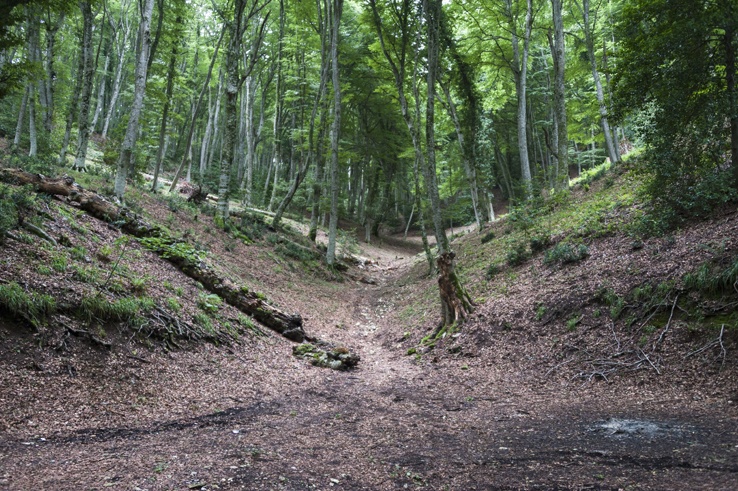 We set off down a wide trail, completely alone, save for the occasional mountain biker zipping by. The path snaked down a gorge, and we could appreciate straight away why the forest got its name. Tall oak trees extended as far as the eye could see, their canopies merging into one another, twenty meters or more above our heads. It was hard to tell what time of the day, and what kind of weather it was.
As we made our way down the trail, all we could hear was the sound of ruffled leaves, and birdsong somewhere in the canopy. We had hoped to spot some wildlife, as the forest is home to wild cats, deers, badgers and foxes, but the vegetation was much too thick. Once every now and then, there was the glimpse of black feathers, and a raven would glide past, down into the gorge.
The trail continued for a couple of hours, reaching the bottom of the gorge. The vegetation got thicker and thicker, and what started out as a wide trail became a narrow path snaking past a wooden gate, into the woods.
The path was overgrown with weeds and brambles, but that didn't stop us. We kept going, following the trail that by then was barely visible, until we reached a beautiful stone fountain. It was the Fontana di Sfilzi, built by hermits during the VIII century BC, and beautifully enveloped by vegetation and covered in moss.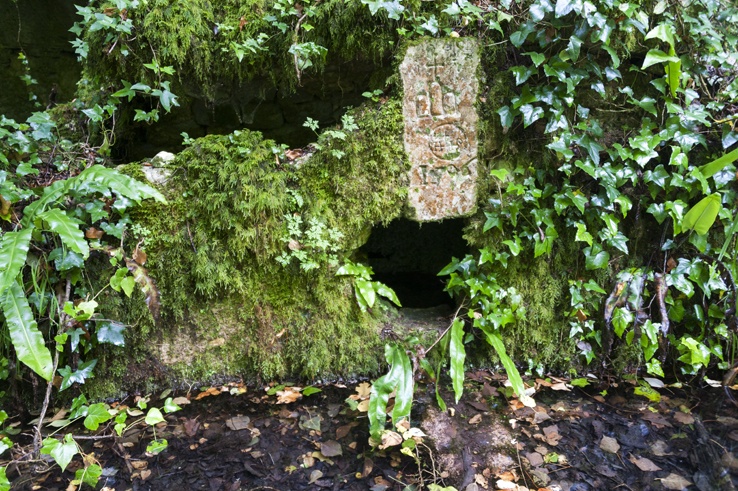 Fontana Sfilzi was supposed to be the destination of our walk, but we pressed on for a bit. We walked over a stream whose bridge had been washed away. It started to rain, but the thick canopy protected us, and all we could hear was the sound of raindrops, like a faint xylophone. The trail continued upwards, by that stage no more than a faint tine through the trees, until it reached a clearing in the forest, and then it stopped.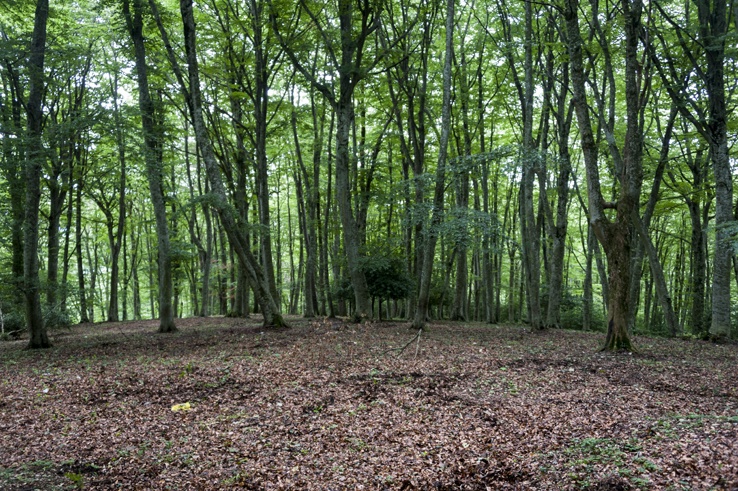 We walked back, still hoping to spot some wildlife, or find another Neolithic tool. But I don't have my father's eyes; and we walked away empty-handed.