When we heard that TBEX 2015 was to be held in Lloret de Mar in Costa Brava, we were underwhelmed. We imagined a holiday town full of concrete and crowded beaches. Guess what? We loved Lloret. It has a lot more to offer than just beaches and parties!
When I first googled 'Lloret de Mar', I saw images of my holiday nightmares. Squat, bleak concrete hotel built right next to the beach. Crowds of people sunbathing during the day, partying at night. 'English Pubs' outnumbering traditional restaurants and tapas bars. A town with no spirit, no traditions and no history, that sold its soul to the mass-tourism industry.
If you look beyond the obvious, you'll see Lloret has indeed a lot to offer. The wild coastline of Costa Brava, the opportunity to do sports and activities, a fascinating history and heritage, and a tradition of hospitality with no equals – you'll feel at home wherever you stay.
Of course, you can indeed travel to Lloret and enjoy a mass produced, packaged tourism experience. Despite having experienced a decrease in tourist numbers in recent years, Lloret in summer is still overrun with all-inclusive tourists. But why would you do that? And even if all-inclusive is your cup of tea, why not look beyond the beaches, and discover Lloret's nature, history and traditions?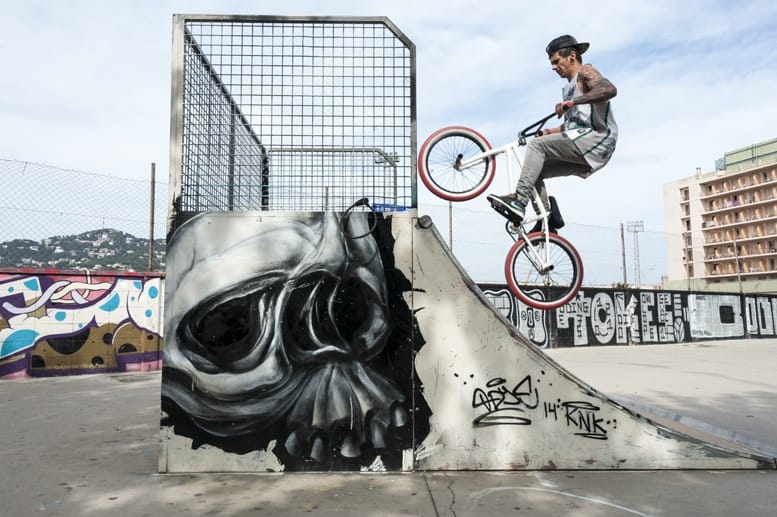 Natural Lloret
For some reason, I've always been convinced that the name 'Costa Brava' somewhat meant 'Party Coast' or something along those lines. How wrong was I! 'Brava' means 'wild' or 'rugged', and as soon as you get a glimpse of the coast, you'll see why – check out this post about hidden places in Costa Brava to see what I mean!
The Coast
Yes, Lloret is fronted by a wide sandy beach, but all around, it's wild and rugged indeed. Coves and inlets with azure, turquoise and aquamarine water, depending at which the angle the sun is shining, some of them only accessible by boat. Hills that reach all the way to the shore, covered in pine trees, broom bushes and thousands of wildflowers. Hiking paths that reach inland, where urbanisation has not yet happened, to the foothills of the Pyrenees and the peaks barely visible in the distance.
From Lloret's beach you can turn right and head towards Fenals, believed to be one of the most stunning stretches of coastal path in the region. The path rises gradually for a while, affording awesome views of the coast, with its orange-pink rock and transparent sea. Beaches are hemmed in by rocks and promontories – you can just imagine pirates and smugglers hiding their treasures in some of the tiniest coves.
If you follow the path all the way to Fenals, you'll walk by St Joan's Castle, built in the 11th century to protect the area from attacks coming from the sea. Not much of the castle is left; the round tower topped by the Catalunyan flag was rebuilt. Climb to the top for a vista that embraces kilometers of the 'Wild Coast', its rugged natural beauty and the Mediterranean beyond.
Santa Clotilde Gardens
Another must-see sight in Lloret de Mar are Santa Clotilde Gardens, an Italian-style landscaped garden complete with terraces, statues and fountains, created in a stunning location between the cliffs and the sea.
Cats chase each other among the manicured bushes, a two-tailed mermaid sits atop a staircase leading up to the sea. The tree-lined paths offer respite from the stifling heat, while all around everything spells peace. The gardens are located near Fenals, a 20 minute walk from the centre of Lloret. Yet, it couldn't feel further. Birds flutter among the cypresses. Everything is green and blue – green of grass and leaves, blue of sea and sky.
Santa Clotilde was one of those places I never wanted to leave. We took a guided tour but I didn't remember anything about the aristocratic family and the architect that built the garden. But I remember two angels playing peekaboo beyond a hedge. I remember the smell of spring and the sound of birdsong, of wind, of the sea.
Active Lloret
With such stunning nature all around, Lloret de Mar is a place that lends itself perfectly to active holidays. The hills offer great hiking opportunities, best appreciated off season, as summer tends to be very hot around here. Climbing crags are a short distance away. Then there's diving, sailing, you name it – pretty much any kind of water-related activity you can think of.
Nordic walking can be a great alternative to hiking. It is a style of walking making use of special poles to exercise the upper part of the body. We spent a morning Nordic walking from Lloret beach to Fenals, along the stunning stretch of coastal path I described above. I thought it would be a sport for old people, but in fact it's rather tough – a lot tougher than just walking or hiking.
If Nordic walking is a great way to explore the land, kayaking is definitely the best way to explore Costa Brava from the water. Paddling along coves and rocky promontories while schools of fish chase each other under the kayak, and the water is so clear and transparent that you can see everything from above water.
You can skip the crowded beaches and head to those inlets that you can only reach by boat, and spend a wonderful afternoon sunbathing and splashing around before a sunset paddle back to Lloret.
If you want to have fun without working too hard, a Segway tour is another great option. I was convinced that you could only ride (or drive?) a Segway on tarmac, but apparently not – you can use it on hiking paths, provided they're fairly level and the terrain is smooth. We zipped around the pine groves above Lloret de Mar for a couple of hours, enjoying the shade and the wonderful scent of maquis. Hikers probably hated us – but trust me, it's awesome fun.
Historic Lloret
Historic Lloret? Sounds nonsense. How can a town that's a product of 1950s urbanism and made its fame with 1980s mass tourism even HAVE history? Well, once again I was wrong. Lloret is one of the best places to explore Modernism, the architectural style made famous by Gaudì.
Let's travel back in time to the 19th century. Lloret was a fishermen's village, tourism was non-existent and all economy revolved around the village harbour. Young people faced a choice: stay in Costa Brava and face a life of hard work and little money, or seek fortune in the New World. Many opted to leave, and some indeed returned, with their pockets full of gold after discovering a silver mine in Peru or setting up a coffee plantation in Costa Rica. They became known as Indianos, or Americanos.
Willing to flaunt their newly-accquired wealth, Indianos commissioned up-and-coming architects to build huge, extravagant mansions in what then became known as Modernista style, decorated with stained glass, tortile columns and nature motifs.
From the houses for the living, came the houses for the dead. Indianos loved elaborate graves, topped with statues of angels taking flight, the Virgin Mary looking above and flowery crosses. Several modernista houses were lost in the building frenzy of last century, but the Modernista graves in Lloret de Mar's cemetery are still there – a walk around the cemetery is a walk around architecture, culture and history at the same time.
Traditional Lloret
Catalunya's culture is rich in traditions; from music to food like caracols and calçots, dancing, crafts and festivals. One of the best-known Catalonian traditions is building human castles – so unique and significant that is was declared Immaterial Heritage by UNESCO.
Visit a festival anywhere in Catalunya and you're almost guaranteed to see a team of Castellers defying gravity, building a human tower that can even be 10 storeys high. In Lloret, we had the chance to take part in a casteller workshop, held by Castellers de Villafranca, a local group that holds the record for the world's highest tower.
The basis of everything castells-related is teamwork. Every person in the human tower has a specific role, from the people at the base (that can be hundreds) to the small child climbing all the way to the top. We followed a brief presentation before building our own human castle – easier said than done, of course! Needless to say, do not try it after a drunken night out on the beach. Just check these pictures for the time being, or take a trip to Costa Brava and join a workshop!
Lloret was amazing. Nature, activity, history, traditions – we loved it all. But what made Lloret special indeed was the hospitality of locals, that welcoming spirit that should be (but often isn't) in the hearts and souls of those who work in tourism.
Our base, or better still, our house in Lloret was the wonderful Hotel Acacias Suites and Spa, run by formidable Xavier, Monica and Enric. We loved everything about Acacias – from the delicious, freshly-made food, to the hotel spa and our suite apartment complete with ensuite Jacuzzi and a bottle of cava, courtesy of the direction.
Hotel Acacias is the perfect place for active travellers. Suite apartments come with a massage room, and a mini-gym with cross trainer and exercise bike. However, the real treat is the spa. There's nothing better than coming 'home' from an active day out and jump into a Jacuzzi with your friends, or go for a dip in the warm water pool and stand under the massage shower to get those knotted muscles relaxed once again. There's also a sauna, a hammam and an emotional shower – and you can access the spa any time from 9 a.m. to 9 p.m.
We are indeed active, but a bit lazy as well, so imagine our joy when we found out that breakfast was served until 12 p.m! We love sleeping in and so we often face a quandary when we travel: sleep in or wake up for breakfast? At Hotel Acacias, you can have both. And after breakfast, lunch is served for the whole of the afternoon, until 7 p.m. when dinner begins. Literally, you can get food at any time from 7 in the morning to midnight!
What made Hotel Acacias truly special were its people. Only people can turn a hotel into a home away from home, trying their absolute hardest at all times to make their guests welcome. For instance, we travelled with two vegan friends, Dale and Franca from Angloitalian, Follow Us. Most restaurants in the area simply whipped up a bland salad or held out a platter of fruit whenever Dale and Franca asked about vegan food. Well, at Acacias, Dale and Franca had vegan food freshly cooked for them with every meal. Soya milk for breakfast, vegan paella or a pineapple and tofu salad for dinner – our friends never went hungry! If this isn't caring for your guests, I don't know what is.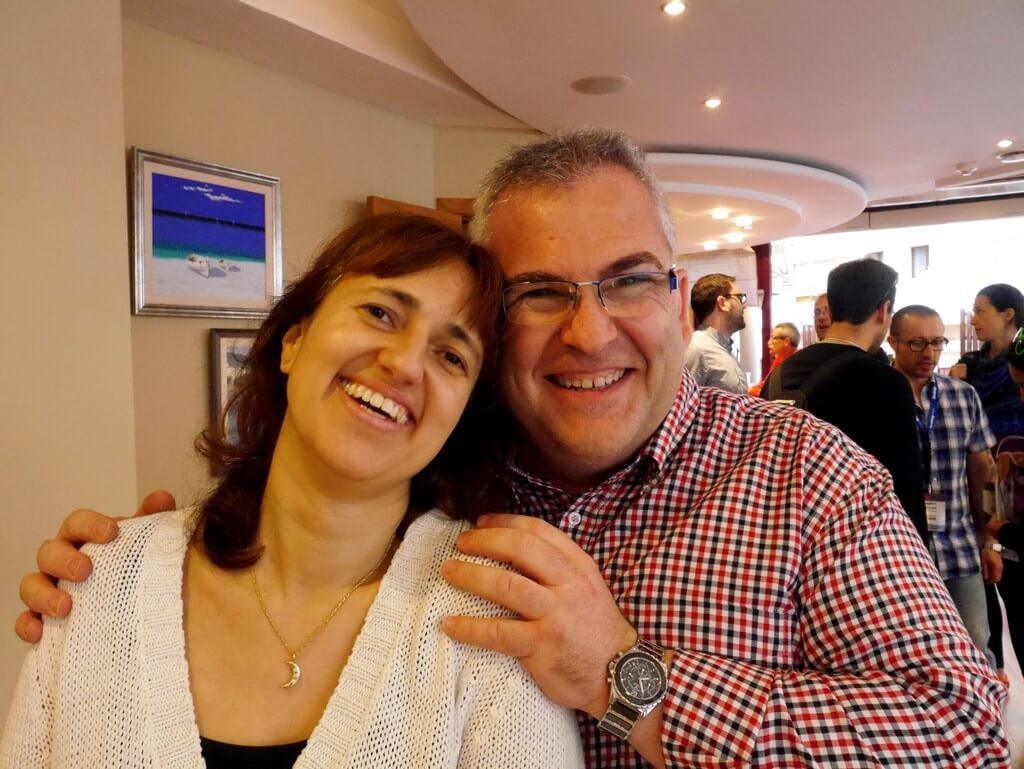 We were guests of Hotel Acacias Suites and Spa during our time in Lloret. We would like to thank Monica, Enric, Xavier, Suky and the rest of the staff that made our stay amazing, and our friends Nomad is Beautiful and Angloitalian, Follow Us for sharing the adventure. All opinions are our own – we loved Lloret and highly recommend it.
Related articles across the web