Have you ever heard of Mantua? You may have, from Shakespeare or for being the birthplace of Virgil. Let us take you on a tour of Mantua by bike, and discover its artistic and natural heritage.
Mantua is that kind of small town that makes you fall in love straight away. It's in Lombardy, but miles away from Milan, my hectic hometown. It's a sleepy place, where small shops and cheerful locals still exist. Yet, it is often overlooked by visitors. I have always wondered why.
It may be because only an old Regionale train connects it to Milan and Verona? In this age of high-speed, the prospect of embarking on one of those old trains may be daunting for some. For me, there's something special about reaching Mantua by train, slow transport for a town that seems made for slow life.
The train chugs across the Po valley, traversing a view that cannot be described as beautiful; fields, factories, small provincial towns. But when it gets to Mantua, it's a different story.
Slow Mantua
Usually, Mantua is either boiling hot, or bitterly cold. I have visited several times; during the height of summer, when the heat and humidity are so strong that make you retreat inside, to one of the town's palaces or museums.
And during the autumn and winter, when it is enveloped in a pearly mist, the chill gets to your bones and makes you head to one of many amazing restaurants, to savour pumpkin-filled ravioli or sbrisolona, the town's signature cake.
In April or September, when the temperature is ideal, Mantua is a treat. A place that seems to have married the idea of living a slow life. And being in the middle of the Po Valley, it is flat. The ideal place to explore by bicycle. It's small, but kind of spread out, so two wheels are perfect to take everything in, especially if you only have one day.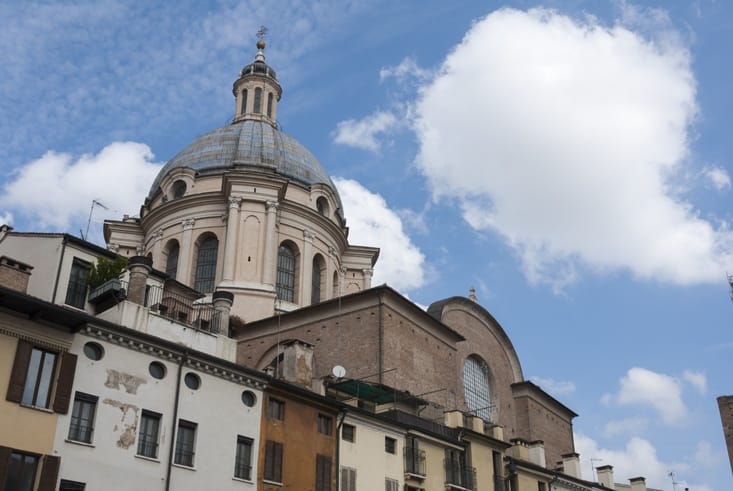 Most hotels will lend you a bicycle, or point you to a bike rental place. You don't need to worry about crazy Italian traffic; there isn't any. Just choose what you're after – art or nature, and start pedalling.
Art in Mantua
If art is what you want, you'll be spoilt for choice. Mantua is UNESCO listed because it is an example of Renaissance architecture and town planning. It was the residence of the Gonzaga family, rulers of the city for 400 years, who left two magnificent palaces and a collection of artworks that would please even the fussiest art lovers.
Most tourists would start exploring Mantua from Palazzo Ducale, but I would advise heading to Palazzo Te first. The name of the palace has nothing to do with tea (te in Italian); it takes its name from the marsh island on which it was built. It's a stunning building, part-palace part-villa, summer residence for the Gonzaga family.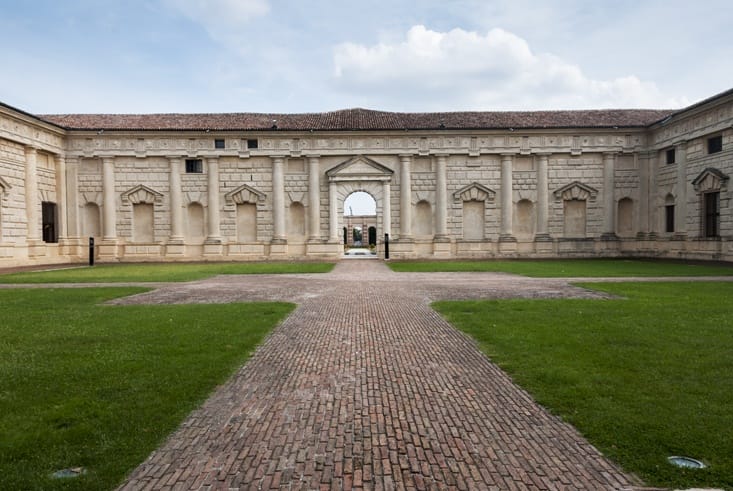 The Palazzo itself is a triumph of Mannerist frescoes. If you have time for only one room, head to the Sala dei Giganti, painted with scary-looking giants wreaking havoc left, right and centre, as if they were trying to break free from the ceiling.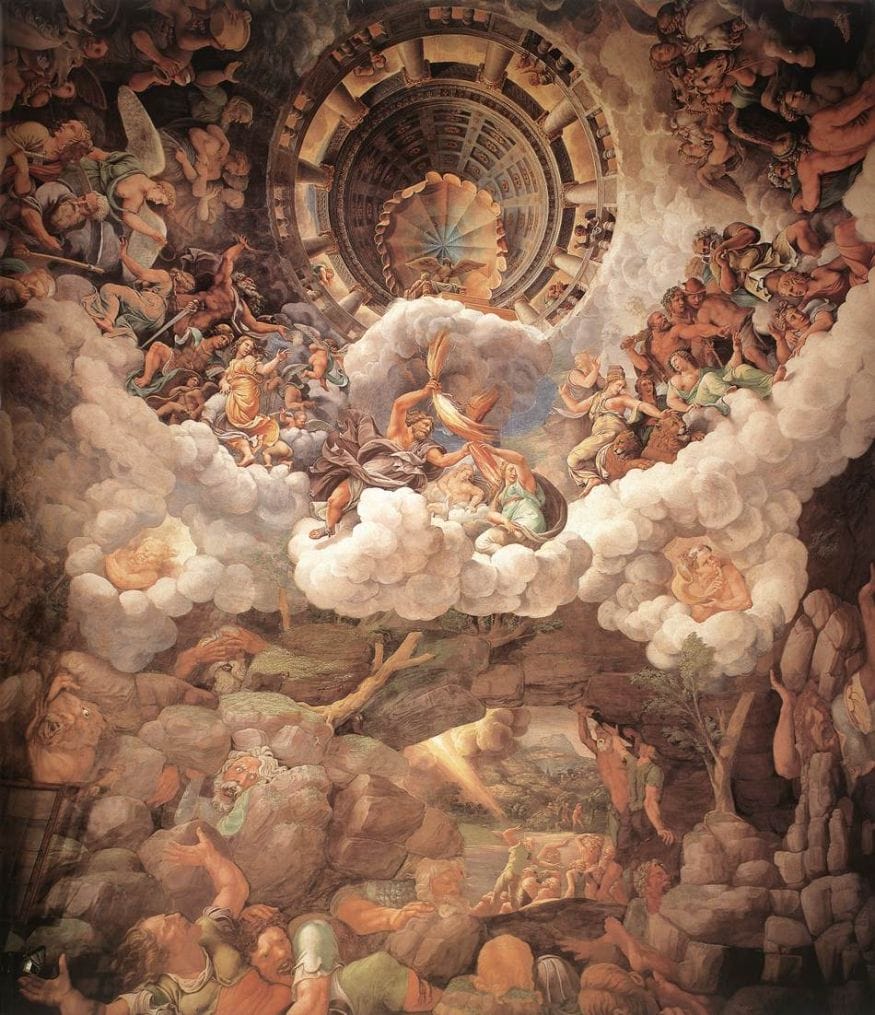 The gardens of Palazzo Te are surrounded by a semi-circular colonnade, making for some amazing perspective photography.
After a short ride through the town centre, I would recommend to stop at the 11th century Rotonda di San Lorenzo, a circular church inspired on the Holy Sepulchre Church in Jerusalem.
Then it's time for Palazzo Ducale; more than a palace, this is a city within a city, a maze of turrets and domes, of battlements and towers, with hanging gardens and rooms covered in frescoes. At 35.000 square meters – meaning 500 rooms – you'd probably need a lifetime to see it all. However, with a 2 hour guided tour you can cover the best of what is on offer, including glittering corridors covered in mirrors, precious tapestries and Andrea Mantegna's masterpiece, the Camera degli Sposi.
Nature in Mantua
After leaving Palazzo Ducale, the exploration of Mantua by bike continues around the lakes, with a 14 km cycle path following the shores.
The three artificial lakes of Mantua are not only a beautiful ecosystem, they are an engineering wonder, created nearly 1000 years ago. The section of the river Mincio that ran through Mantua used to be particularly slow-flowing, creating insalubrious marshy lands. With a system of dams and canals, Mantua became encircled by four lakes, and was turned into an island.
Three lakes still exist. Lago Superiore, the largest of the three, where lotus flowers bloom in summer, Lago di Mezzo, the smallest and deepest, and Lago Inferiore, further away from town. The fourth lake was drained in the 18th century to allow the extension of the city. If you cross the Legnano Bridge, cycling away from the towers and cupolas of Palazzo Ducale, you'll see the city skyline as a visitor may have seen it at the time of the Gonzaga.
Last time we visited in summer, there wasn't a single person about. Swans floated in the still lake waters and snakes sunned themselves on the flat stones near the lake shore. In mid September, there was definitely less wildlife, but a lot more Mantua residents, riding bicycles, rowing or running along the shore.
And did I tell you? The sunsets over Mantua's lakes are wonderful.
My tour to Mantua and Cremona was possible thanks to the Blogville campaign, managed by iambassador in partnership with Lombardy Tourism and Emilia Romagna Tourism, that we would like to thank for their kind hopsitality. All thoughts and opinions are our own.