Well, we haven't had a Festival Friday for a while. To celebrate World Environment Day, this week we would like to offer something different. An article on the Onam festival in Kerala, and some thoughts on the fate of temple elephants.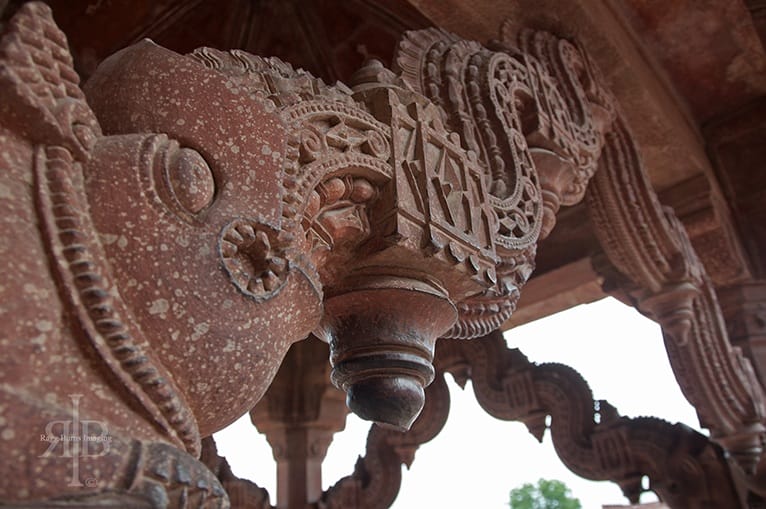 Kerala has something different from the rest of India. A mellow, slower pace of life. Touts won't bother you, rickshaw-drivers are likely to be napping on the back of their vehicle. If you have read Arundhati Roy's The God of Small Things, you'll know what I mean. Kerala is a place of crumbling colonial architecture and steamy forests, criss-crossed by canals and fringed by beautiful beaches.
It is also one of the most culturally vibrant Indian states, home to several ancient rituals and celebrations. An example is Onam, the state's most important festival, celebrated yearly between August and September. The festival includes several events happening over a ten-day period. Visit Kerala during Onam and you'll find flower carpets known as pookalam on every doorstep, traditional dancing, theatre representations and elephant parades, especially on the first and last day of Onam.
Elephants are strongly related with the history and culture of the state of Kerala. They are featured in several local legends; each volume of the Aithihyamala, a collection of Keralan historical anecdotes, concludes with a tale about a legendary elephant. The elephant is also the state animal of Kerala; about six thousand wild elephants live in the state's national parks and nature reserves, while fewer than one thousand elephants live captive in the state, owned by temples or wealthy families.
The elephants' care is entrusted to their keepers, known as mahouts. The main task of mahouts is to bathe and massage the elephants, and to administer Ayurvedic treatments during the monsoon season. Sounds like the elephants enjoy semi-divine status, right? Unfortunately, the truth is rather more complicated.
Elephants are a status symbol in Kerala, and ownership of one can be a very profitable business. No festival celebration is complete without a parade of caparisoned elephants; as not all temples own elephants, often they are rented for the day from private owners, with a price tag of up to $5000. With a total of 10,000 festivals and parades throughout the year, and a captive elephant population of 750 (in 2010), the situation is clear: the animals are overworked.
On a single festival day, elephants have to walk several kilometers, their heads decorated with heavy caparisons, carrying people and effigies of deities. On top of long parades, elephants have to endure the noise of orchestras and firecrackers, walking on hot, tarred roads. Back-to-back festivals mean that the elephants' needs are not taken into account when travelling between one temple and another. The animals are forced to spend hours in ramshackle vehicles, with little water, food or sleep.
More often than not, mahouts are far from being gentle souls. A BBC report states that up to half of mahouts were found to have drinking problems. Keralan newspapers often feature elephant accidents; elephants meeting their death after being repeatedly abused by their mahouts, or killing the mahout in sheer desperation.
Between 2010 and 2013, a ban in bringing captive elephants into Kerala from other states, and an end to elephant ownership certificates, have cut the number of captive elephants in the state to 500. While this may sound like good news, it means that the remaining elephants will have to work harder to make up for the shortage. This article by The Hindu reports that the elephants' price tag and the profitability of the elephant-renting business has increased further.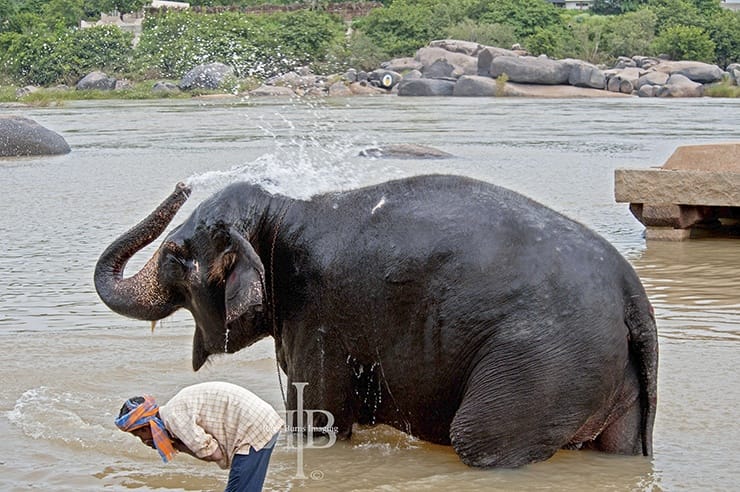 Now, I am not denying that elephant parades are spectacular. I am merely trying to raise awareness on the elephants' appalling working conditions. I appreciate that elephants parades are an integral part of Keralan culture and tradition, and I am aware that the state of Kerala has put forth regulations in the use of elephants during parades.
I would like to invite readers to help spreading Sangita Iyer's campaign For the Love of Elephants. Sangita is an environmental journalist and filmmaker who is currently in India filming a documentary to expose the dreadful living condition of temple elephants, and the suffering they have to go through in the name of religion.
The documentary will also offer alternatives to the use of temple elephants and provide owners and mahouts with positive reinforcement techniques, to further the connection between handler and animal.
Follow Sangita's campaign on Facebook and read her articles on the Huffington Post if you wish to know more about her work. I cannot express my admiration for this courageous woman highly enough.