A new instalment for our Insider series! We travel to Warsaw, but unlike other times, we are not following five different insiders' tips. We had the privilege of meeting up with Kami, a fellow blogger and Warsaw local, and discovered the city with her.
Discovering Warsaw with a Local
If you've been following our Insider series, you'll know we've given up on guidebooks long ago. More often than not, we rock up to a new destination without really knowing what to expect. We love meeting up with local people, through Couchsurfing, social media or mutual friends, and follow their advice.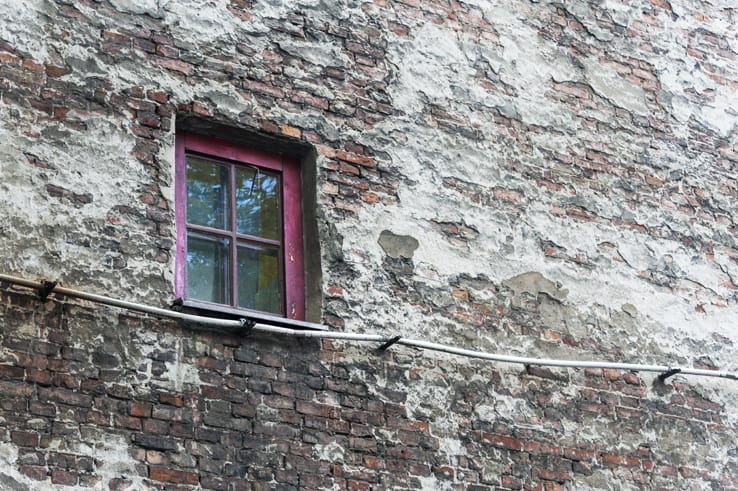 Normally, we start asking around a few weeks before our trip, make a list of all the tips we get, and then check them out once we get to our destination.
Warsaw was a little bit different. Having lived in London, we have loads of Polish friends, and when we asked for advice, we've been literally submerged with tips. We got so many, that to really make them justice, we would have needed to spend at least a month in the city (or have six meals a day!)
Then, another fellow blogger mentioned we should contact Kami, 'the nicest girl and Warsaw insider' ever. We did, and the afternoon we spent together was the highlight of our trip to the city.
Are you also heading to Krakow? Get inspired here, with our perfect weekend in Krakow post!
Who is Kami?
She is the blogger behind Kami and the Rest of the World, a blog focusing on journeys to places with a difficult history. Kami hails from a small town near Lublin and works for the Polish railways, creating the schedule for regional trains.
Here are some places she took us to, and some tips she gave us on what to do during the rest of our time in the city.
1) The Vodka Factory
We met in Praga, Warsaw's bohemian district, across the river from the Old City. Kami is a big fan of street art, and so are we; so, she offered to take us to the Koneser Vodka Factory, a great example of industrial archaeology and street art centre. The neo-gothic factory is now a crumbling shell, but remnants of its red brick buildings can be seen, with some cool street art all around.
2) Stara Praga
Kami also took us to what quickly became our favourite bar in Warsaw. Stara Praga is not easy to find; it's located in a park at the end of an alleyway, near the railway line. You can sit inside, where pre-war music plays, or outside, next to the owner's vintage motorbike and some more great pieces of street art.
3) Zapiekanki in Saska Kepa
After walking, chatting and wandering around the streets of Praga, we took some city bikes and rode a short distance to Saska Kepa, the area where Kami lives. I remembered reading somewhere on her blog that Kami didn't like Warsaw when she first moved there, but changed her mind once she moved to Saska Kepa. Wandering around the area, we understood why. It felt like a village, with parks and friendly-looking cafés; I can imagine living there must be lovely.
For dinner, we had zapiekanki, the Polish version of fast food. The basic version is a halved baguette topped with melted cheese and mushroom cream. I had mine with extra pepperoni and jalapeno, and a squeeze of barbecue and garlic sauce, really tasty.
4) Prasowy
Budget travellers to Warsaw should join the locals and make a beeline for milk bars, a traditional Polish establishment that was popular in Soviet times and is now undergoing a revival. In a milk bar, you order and pay for your food first; then you go to the counter with a tray and leave your receipt. You get your soup (if you've ordered it) straightaway; everything else is made to order and called out when ready, which is kind of tricky if you don't speak Polish.
Kami recommended we went to Prasowy, a milk bar in downtown Warsaw. We took our guesses ordering from the Polish only menu and ended up with some pirogi, a tomato soup with rice, potato salad with a lone meatball and pancakes filled with cheese curds. All of it for under 10€.
5) Neon Museum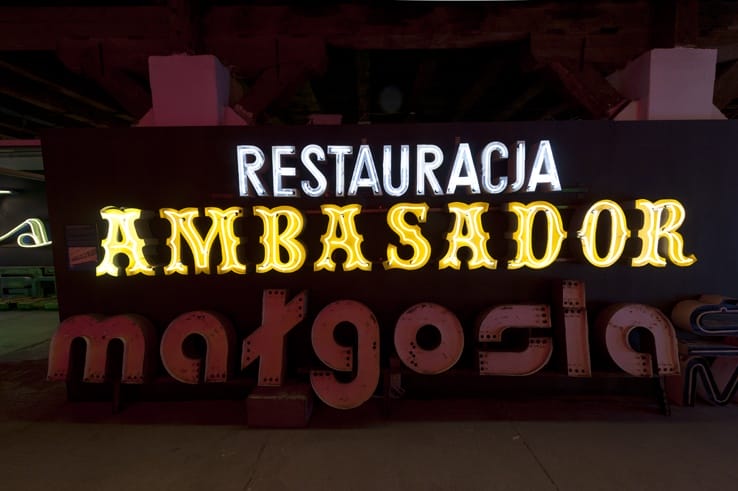 For a lover of quirky museums, this was the best tip ever. The Neon Museum was created to preserve Cold War-era neon signs; following the fall of the Iron Curtain, many of them were lying abandoned in junkyards after being removed. The museum houses a couple of dozen signs, some of them lit, along their history. Some of the signs are huge, taller than a person and fifteen meters across. The museum is run by volunteers; we thought they were doing an amazing job in preserving the historical and artistic heritage of these signs.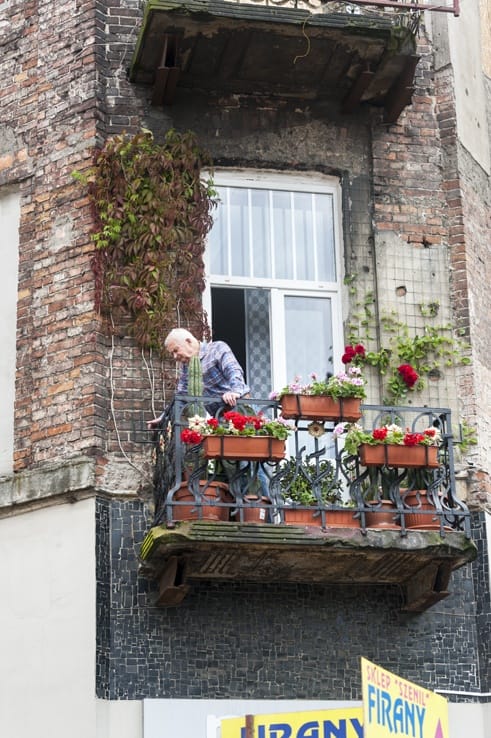 Travelling Poland further? Here's what you do if you have 48 hours in Krakow and 48 hours in Poznan!