As the world slowly opens up again, you may be thinking about future travels – but who will take care of your house and pets? Housesitting is the answer! Here we'll share 7 reasons to get housesitters for your next trip!
It's no doubt we love housesitting. We kind of fell into it totally by chance, and ended up going back four times to housesit in the same place – Chateau Feely in Saussignac, France.
After our first trip, we spoke to château owners Caro and Sean, and they said that it was their first holiday in several years. Having somebody come in to feed and clean after their pets was too pricey, and there were also security concerns – but housesitters took care of all that.
We got to stay in a stunning French château, while Caro and Sean left for their holidays knowing their house was in good hands. Talk about a win-win!
Housesitting offers great benefits for both parties, yet many people still don't know about it. Every year, I see family and friends decided not to go away because they don't know what to do with the dogs, the cats, the chickens, or whatever.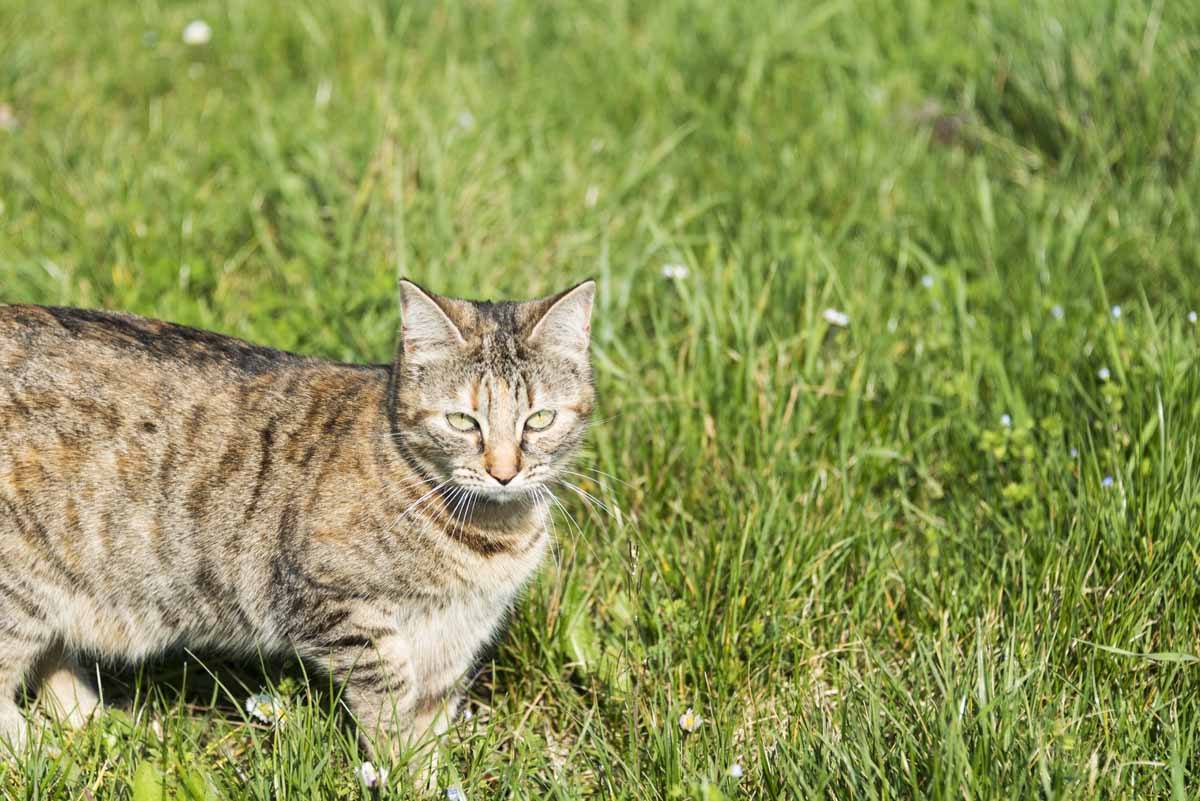 How Housesitting Works
This is why we thought about writing this post. The web is full of posts about the benefits of housesitting – but most are written from the housesitter's perspective, not the homeowner's.
Finding housesitters is super easy – you'll find several housesitting sites such as Nomador, where you can add a listing with your needs and dates you are planning to leave.
There are usually more housesitters than listings, so it won't take long before somebody gets in touch – then all you have to do is arrange a call, and if you like the person/people, and all details work out, you can start making plans. It really is that easy!
Here are 7 reasons why you should get housesitters for your next holiday – so you can leave making sure your home is in good hands!
Reasons to Hire Housesitters for Your Next Holiday
1) Prevent Break-Ins
I experienced three different break-ins over the course of my life, and two of them happened when I was on holiday. I can tell you, there's nothing worse than coming home from a long flight and finding your home in absolute shambles – and having to deal with police reports before you can even unpack your suitcase!
It comes as no surprise that burglars target empty houses, and they are especially active during holiday times. You can spend all the money you want on state-of-the-art alarms, but the truth is there's nothing better than having someone stay in your place while you are gone.
That is exactly what housesitters do – they give the appearance that there's someone in your home at all times, massively preventing the risk of break-ins.
2) Less Stressful For Your Pets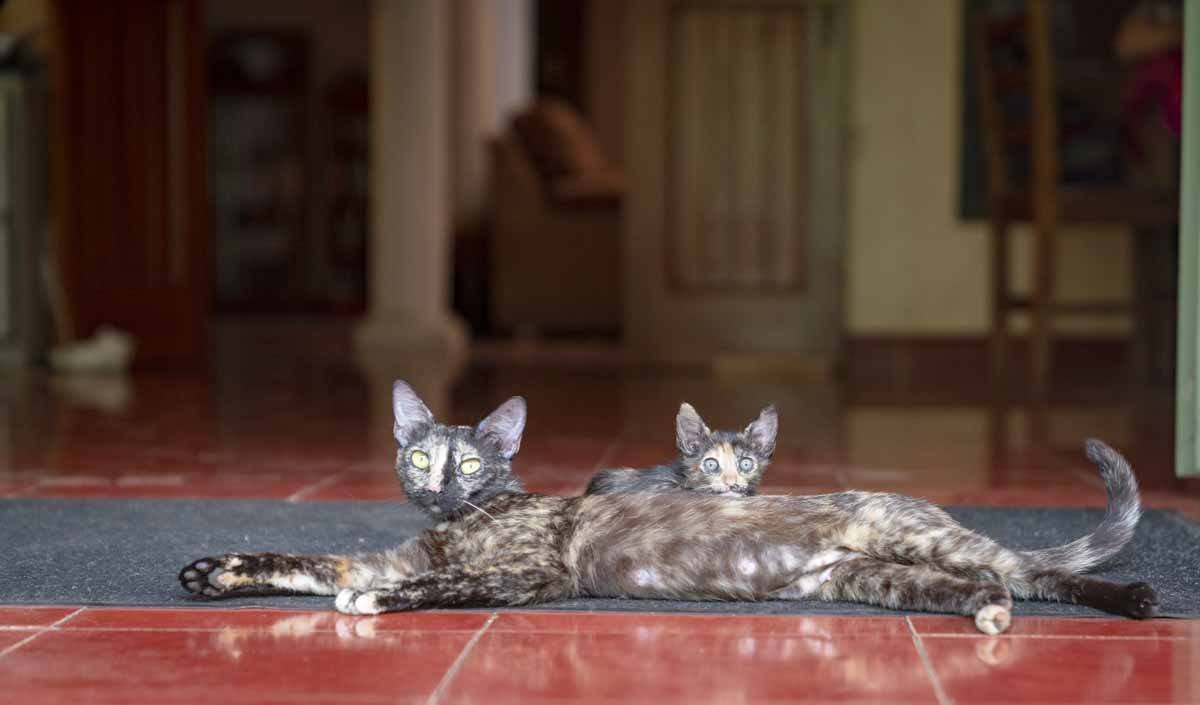 For many people, this is a big concern, reason enough to never travel. I understand this totally – we are lucky to always have someone stay with our beloved cat Tappo whenever we go away!
Now, I understand that there are many alternatives to take care of pets during your holidays. You can take them to a friend's place, or board them in a kennel or pet hotel.
However, there are two issues – first, boarding pets is expensive, so if you have more than one (or you are leaving for several weeks) it will seriously put a dent in your travel budget. Second – and most important – moving to a different place can be really stressful for your pets.
Most pets will adapt to new people more easily than to new places, so having housesitters taking care of your furry family is definitely less stressful for them.
They can make sure that your pet's routine remains the same – just make sure you give them detailed instructions on meal prep and times, where and when to walk them, and also how and when to give medication if needed.
On top of that, housesitters can send you pictures and videos of your pets, and any update you might want!
3) Take Care of Your Plants
Who said only pets can be family? If you have a garden or house plants, your house sitters can also make sure they are watered and taken care of.
This normally applies if you have a balcony or a small backyard – if you have a large property or an elaborate garden that needs lots of maintenance, you'd better hire a professional gardener to take care of it while you are gone.
But if it's just a matter of watering your beloved monstera or mowing your lawn, your housesitters can definitely do that!
4) Meet New People
Housesitters are usually seasoned travellers, with lots of stories from the road to tell. If you are reading this, chances are you also like travelling!
Most of the times, you'll be meeting your housesitters in person, before and after your trip – from experience, I recommend not treating them as staff but as guests, perhaps inviting them to dinner or sharing a drink as you go over all the instructions.
As housesitters, we really appreciate this kind of gestures. You may even end up becoming friends, and you'll always have someone to rely on for your future trips!
5) Take Care of Your Home
Now, this is a tricky one. Your housesitters will be living in your house while you are gone, so you may trust them with small tasks. For instance, you can ask them to keep the place tidy, air out the rooms, clean the swimming pool filters (if you are lucky to have one!) – you get the gist.
For instance, our first house sit was at a winery. One of the steel fermentation tanks needed to be tightened every few days as the seals were letting in some air – it was literally a 5-minute job, and something we were more than happy to do.
However, don't expect your house sitters to deep-clean your place, paint the walls or spend hours a day taking care of your property. If this is what you need, you should hire professionals!
6) Save Money
At this stage, you may be wondering how much this all costs. Guess what – housesitting is super affordable! There's usually no monetary exchange between housesitters and home owners, so the only expense is the membership fee to use the website where you'll be publishing your listing.
For instance, on Nomador you can choose the free Discovery Option, allowing you to publish one listing, receive applications and get in touch with applicants.
The more advanced Confidence Option is only €12/$14 for 1 month, or €74/$99 for 12 months, unlocking access to premium features like publishing multiple listings or getting in touch with housesitters without publishing a listing.
Now, let's imagine you are planning to leave for a two-week trip – can you imagine how much it would cost to board your pet or have pet sitters come in every day, plus have someone take care of your plants? Definitely a lot more expensive!
7) Peace of Mind!
This is probably the greatest benefit of getting housesitters as a homeowner – peace of mind. You can leave for your trip and be sure that your home and pets are in good hands.
Housesitters have their ID and address checked, and housesitter websites work with a review system, so you can always check those. If you are dealing with someone who doesn't have reviews, give them a chance – set up an interview, and follow your instinct.
After all, you will be interviewing housesitters yourself, so if you don't like the first applicants or something just doesn't 'click', you can move on. As we said, housesitters supply outweighs demand, so it won't be long before you have another 'match'.
Don't despair, your perfect housesitters are definitely out there – and who knows, it may be the beginning of a beautiful friendship!
This article was written in partnership with Nomador. All opinions and housesitting experiences remain our own!