After the Easter break, #MondaysinMilan return with a mini-guide to the coolest event of the year in town: Milan Design Week, starting today! Come and discover what to see and do in town!
Hipsters and hipstresses, designers, architects and creatives alike; open bars, vernissages, workshop exhibitions. People from all over the world take over Milan, one week in mid-April, with street parties, exclusive presentations, beautiful houses opening their doors. This is Milan Design Week, from 14th to 19th April 2015.
It all began with Salone del Mobile, a furniture and interior design fair at Rho Fiera, the largest in the world – and slowly spilled onto the streets, becoming Fuorisalone, an event to promote design for everyone, making it accessible, beyond the rarefied atmosphere of posh art galleries and upper-class homes.
Nowadays, Milan Design Week is one of the best times of the year to visit the city. Along with Fashion Week, it's the time where the city becomes truly international, and creatives, buyers and curious people from all around the world visit to do business, or to enjoy the 'cool' atmosphere – and contributing to creating that very same atmosphere at the same time.
But unlike Milan Fashion Week, where parties, shows and events usually happen behind closed doors, Milan Design Week is for everyone. The art galleries and design workshops of Milan open their doors, and designers come from all over the world to exhibit products in all kinds of locations, from reconverted factories, to cloisters and palazzos.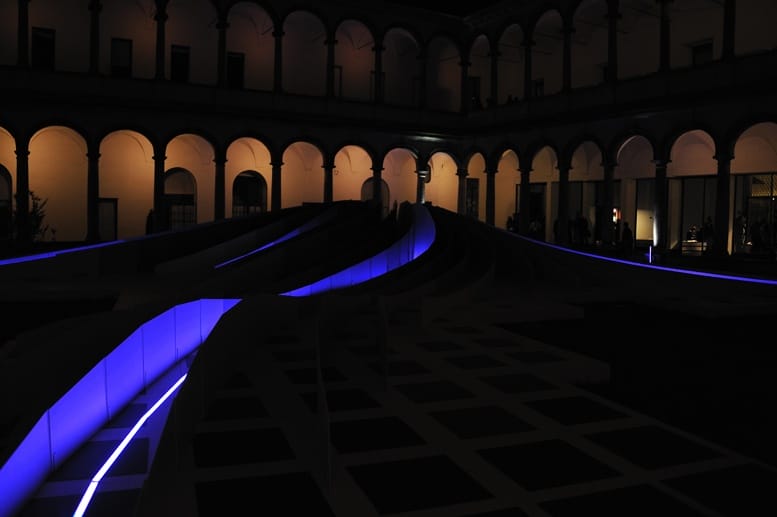 The Fuorisalone events happen all over the city. There are three main areas, Tortona, Brera and Ventura Lambrate, and other venues throughout the city, such as Università Statale, where some of the most scenic installations and exhibitions take place each year.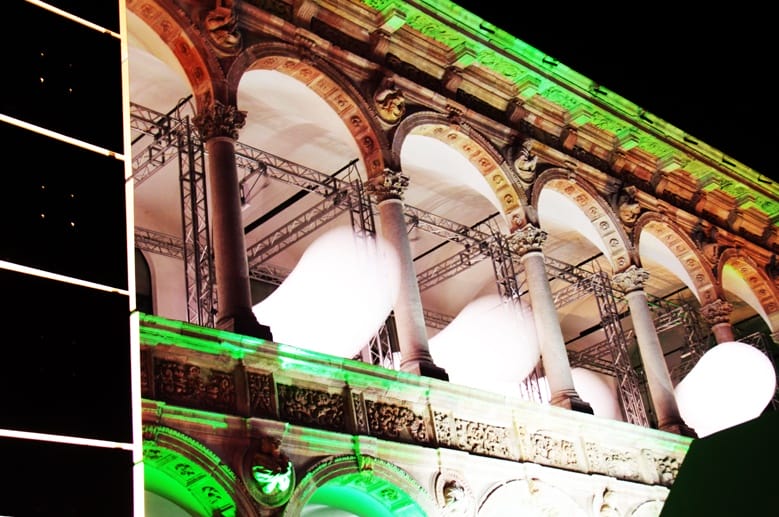 Let's examine them in detail – and be aware that things change year after year. The best thing to do is just picking an area and wandering around. Events are too many to keep up with, some are impromptu or not listed anywhere, so surprises are guaranteed. Personally, I love walking around and soaking up the atmosphere, especially when the sun is shining and it's warm enough to spend time outdoors.
1) Tortona Design Week
This district was the first 'heart' of the Fuorisalone, the first place where designers opened their doors and people started exhibiting in abandoned spaces when Fuorisalone began a dozen years ago.
The area is located between the Porta Genova and Sant'Agostino metro stations, between Via Tortona, Via Savona and the surrounding streets. One of the main hubs in the area is the Ex-Ansaldo Design Center, a reconverted industrial building housing a coworking space, lounge and a bar/restaurant.
Most exhibits in the Tortona area are in former industrial buildings. It's probably the most varied Fuorisalone destination, with all kinds of things to see and do, from big-name productions to student collectives. A good place to see it all is Superstudio, a 10,000 square meters exhibition centre that will host the self styled 'Temporary Museum for New Design', where design is seen beyond its interior and product declinations, extending to lifestyle, communication and 2.0.
The main sponsor of Tortona Design Week is Asus, presenting in 2015 an exhibition called Zensation, that explores how diverse elements produce balanced and harmonious ecosystems. There will be an installation combining falling streams of water and changing sounds of nature, creating a multisensorial experience for visitors.
2) Brera Design District
This is the upmarket heart of Milan Design Week, where industrial warehouses are replaced by historical buildings and fashion showrooms as locations for exhibitions. The area is a tangle of little streets, a pleasure to walk around trying to stick your head here and there. The closest metro are Lanza and Moscova, and Duomo and the rest of the city center are 10 minutes walk away.
The streets around Via dell'Orso, Via Fiori Chiari and Via Fiori Oscuri are filled with people from morning to night, visiting exhibitions during the day and attending cocktail parties at night. The atmosphere is fancier than Tortona and Lambrate, and some venues are by invitation only, but it's still worth a visit as it's a lovely district and you'll find plenty of places open to everyone.
Going through the program, two events caught my attention. One is a watercolour exhibition at the newly-opened Rubelli Showroom, featuring 'furniture portraits' by Luca Scacchetti, architect and designer. The other is designjunction, a travelling contemporary design exhibition that will be on show in an exceptional venue; Pelota Jaialai in Via Palermo, an exhibition space housed in a former Basque pelota court.
3) Ventura/Lambrate
It may be because I'm a Lambrate girl, but if you ask me, if you only have time for one district, this is it. Similarly to Tortona, this is a former industrial district, but having been dismissed only recently, the industrial architecture and atmosphere is alive and palpable.
I remember when this area was a post-industrial wasteland – all throughout the Eighties and Nineties. Then, warehouses and depots were turned into lofts, coworking spaces and art galleries. In 2010, two Dutch designers picked the Ventura-Lambrate district for a new 'slice' of the Fuorisalone, focusing on cutting-edge European designs, products as well as concepts, exhibited in a striking industrial setting.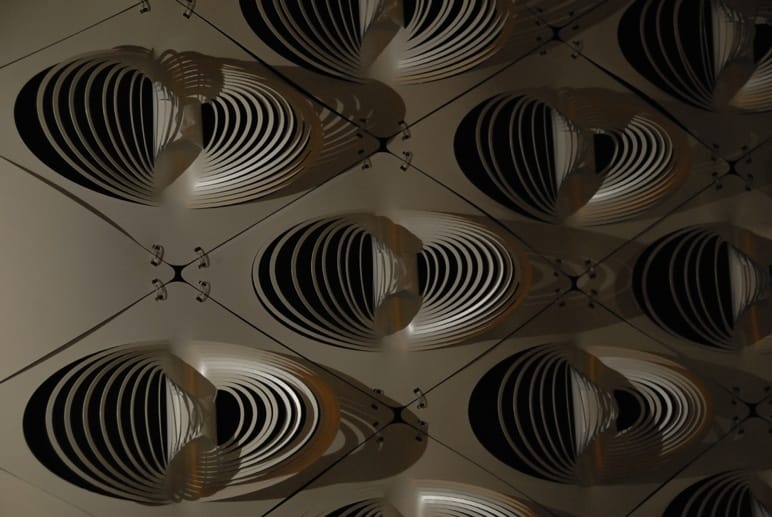 Empty factories that I had seen crumbling away for decades behind fences were polished up and filled with exhibits of all sorts, pop-up restaurants and food trucks, and became the location for super hipster parties at night.
You won't find many big name sponsors here. Instead, you'll find pretty much every European design university, as well as designer collectives and guerrilla projects. Every year Ventura Lambrate manages to surprise me. One year there was a Dutch student that filled a room with handmade dragonflies, another year there was a designer collective called Design Bitches handing out controversial stickers and selling t-shirts wrapped like salami.
Don't miss the Statale University Cloisters
One of the venues I try to visit every single year is the Statale University in Via Festa del Perdono, where the stunning Renaissance cloisters become the setting of stunning contemporary art, architecture and design installations.
The theme for 2015 is Energy for Creativity. Interni, sponsor of the event, defines the concept as 'new objectives for a sustainable millennium, safeguarding biodiversity while protecting knowledge, traditions and entire cultures.' The concept seems to be somewhat related to Feeding The Planet, the theme on the 2015 Expo – feeding the body with food, the mind with creativity. In occasion of the Expo, the Statale University exhibition will be open beyond Design Week, for the whole of May.
I especially like visiting at night, to see all the exhibits lit up. Hope to see you all there!
All photos taken by us and my sister Caterina Ragg during Milan Design Week 2009, 2011 and 2012.
Pin it for later?
Snap the Photo to add us!