There's a quirky little place, roughly halfway between Kuala Lumpur and Penang. If you love hill stations, strawberries and tea, or if you fancy a break from the stifling heat of the rest of Malaysia, make sure you sure you stop in Cameron Highlands for a few days.
Here are five ideas on what to do in the area, drop us a comment if you wish to add to the list.
1. Try (not) to follow in Jim Thompson's footsteps
Who doesn't love a good mystery? Travellers coming from Thailand will surely have heard of Jim Thompson, the man who single-handedly saved the Thai silk industry from decline, former owner of the beautiful house museum in Bangkok. Jim Thompson disappeared after a hike in Cameron Highlands, on Easter Sunday 1967. Vanished without a trace, despite extensive jungle searches and handsome rewards offered. The aftermath of his disappearance brought a flurry of psychics and self-styled soothsayers to the area; conspiracy theories abound, but Jim Thompson's fate remains a mystery.
Nowadays, you can spend the night in Moonlight Bungalow, the place where Jim Thompson stayed before his disappearance. For a glimpse into Jim Thompson's story, and indeed the whole of Cameron Highlands historical memory, check out Time Tunnel Museum, a wacky memorabilia museum with vintage photographs and assorted knick-knacks from local collections. Think 1960's Milo tins and mathematic tables.
I cannot recommend this highly enough. If you visit in January or February, chances are your guesthouse will offer you a rafflesia tour. Do it. Rafflesias are crazy-looking flowers; deep-red covered in polka dots and up to a metre in diameter, they are also known as corpse-flowers on account of their rotting flesh smell. They are very rare, take up to nine months to develop from bud to flower and wilt after two-three days. They have no stems, leaves or roots; for this reason, it is impossible to predict where they can be found. Generally, tour agencies employ local orang asli villagers to find flowering rafflesias and buds.
The rafflesia tour was a great experience for us. We rode for an hour in a 1948 Land Rover and hiked for two another hours in the muddy jungle, guided by an orang asli man and child. Then came the crazy flower itself, I expected to stick out like a sore thumb, but it was actually well-camouflaged by the shrubs and undergrowth. And it did stink.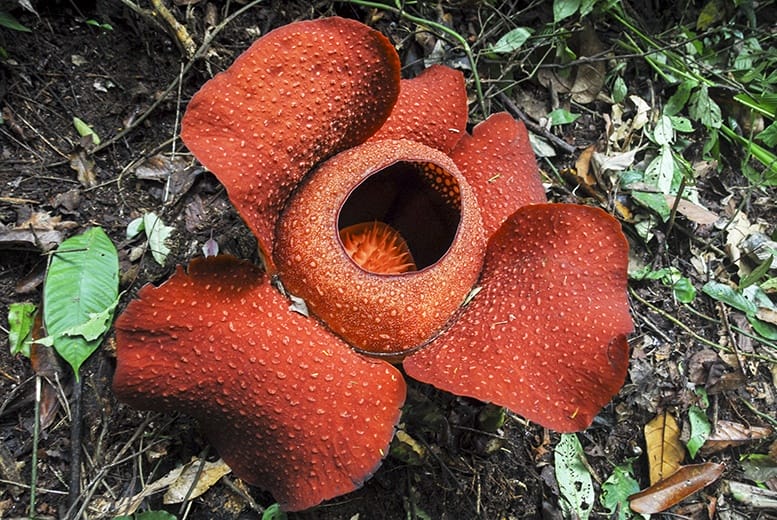 3. Learn what goes into your cuppa
Visitors to India will probably already know the equation hill stations = tea plantations. Cameron Highlands lives up to that, with four working tea plantations and processing plants. The largest is BOH Tea Plantations; their main garden Sungai Palas is a few kilometers from Tanah Rata. BOH offers free guided tours of the factory; it's a quick and touristy affair, and it smells a bit like damp teabags, but it's that's not why we visited. The views are simply stunning. The plantation covered hill after hill, deep-green carpets over a bright blue sky. We strolled around the hills for a while that afternoon; labourers walked back and forth along the rows of tea plants, filling wicker baskets on their bags with hand-picked tea leaves.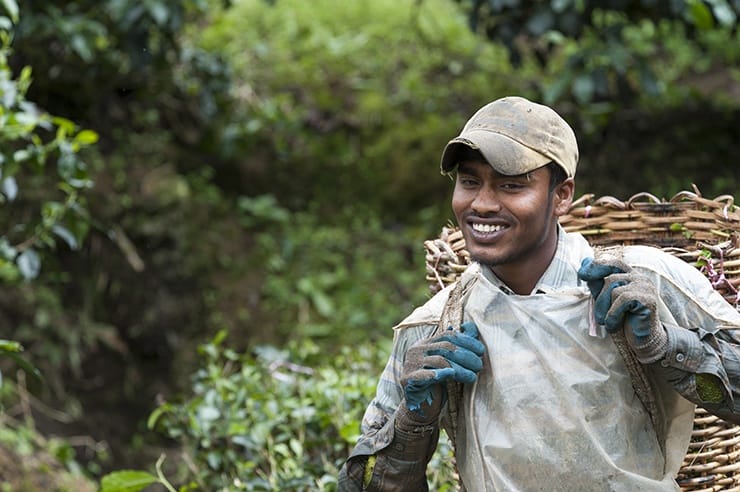 4. Strawberries? Yes, please!
A cup of tea and some strawberries and cream, does it get any more British than that? Thanks to the cool mountain weather, Cameron Highlands is one of the few places in South East Asia where strawberries grow. Anywhere you go, from roadside stalls to tacky souvenir shops, you'll be surrounded by strawberries. Giant stuffed strawberry pillows, flashing strawberry key rings, action strawberry figurines, strwaberry kiddie backpacks… and of course there are the strawberries themselves in cafés and restaurants, and even pick-your-own strawberry farms. After a few months on the road, a nice bowl of strawberries is a welcome change from the usual mango and pineapples.
5. Hike some more
Last but not least, one could spend weeks hiking around Cameron Highlands. At nearly 1000 metres of altitude, the climate is cool and breezy, trails are not too challenging and (fairly) well-marked, making the place ideal for some self-guided trekking. There are 14 marked trails on offer; here's a list with brief descriptions. Our choice was Trail 1, from the village of Brinchang to the top of the mountain with the same name (2035 metres). We were told it was the hardest trail of all, steep and slippery and hard to follow; we found it a great day out. The trail climbed steadily, the path was indeed overgrown, but always easily recognizable. If you fancy something less challenging, opt for Trail 4 to a waterfall, or combine Trails 3, 7 and 8 for a view of Tanah Rata from the top. Keep a lookout for Jim Thompson on Trail 4, the last place he was seen before he disappeared.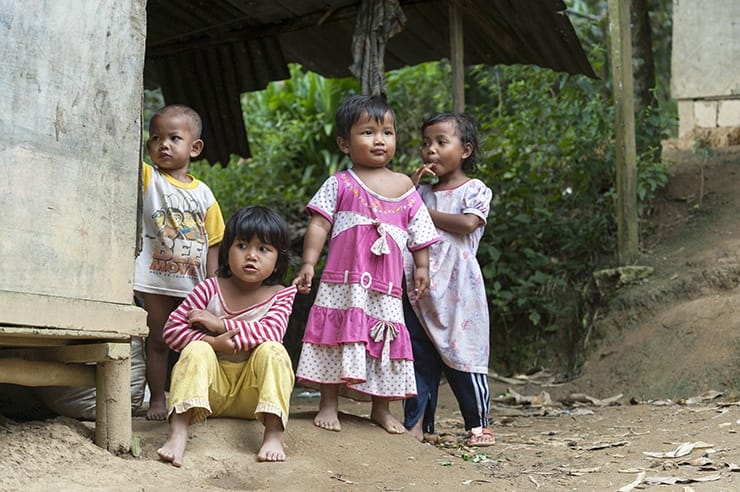 Cameron Islands Practical Info
The main town in Cameron Highlands is Tanah Rata, where you will find most restaurants and hotels. There are buses to and from KL and Penang (via Ipoh); for those coming from Taman Negara, there are private minibuses. A good budget accommodation choices in Tanah Rata is Father Guesthouse!