Can't travel right now? Fear not, you can travel without leaving your home thanks to these amazing online travel experiences! From online cooking classes, to virtual museum visits, wine tastings and more, here's something to keep you busy during these months of standstill!
In a few years, we'll go back to thinking about the first half of 2020 as the great 'travel apocalypse' of our time. I mean, if a year ago you were told that you'd be unable to leave your house for over two months, what would your reaction have been?
'No way', right?
Yet, it did happen. As you very well know, between March and April 2020, the nightmares of travellers and anyone with a travel-related business came true. Within a matter of weeks, most airlines grounded the majority of their fleet. Borders closed one after the other, and lockdown measures were implemented worldwide.
I am a firm believer that every crisis breeds opportunities. Sure, we can't travel right now. It will be a very, very long time before we can travel again – probably 6 months, a year, or more.
As we wait for that time to come, there are ways to experience the world without leaving home. Tour companies, cooking and yoga schools, museums and other travel-related businesses have come up with virtual versions of their travel experiences.
Thanks to this, it's easier than ever to connect with fellow travellers and have experiences you normally would have to travel for. You can start the day virtually exploring a Paris museum, do an online cooking class with a Japanese chef, and finish your day with a Napa Valley wine tasting. All from the comfort of your couch. Amazing, right?
Here are some of the best online tours and travel experiences, recommended by top travel bloggers!
Click below to jump to the relevant section!
Best Online Tours – Cities and Outdoors
Other Amazing Virtual Classes and Experiences
Best Online Cooking Classes
1) Pastel de Nata Virtual Workshop
This is my recommendation!
Ever since I found out about virtual tours and travel experiences in early April, I've been taking about two a week – I've tried all kinds of things, from twerking lessons to guided meditations to cooking classes of all kinds.
However, my favourite online travel experience BY FAR was the Pastel de Nata workshop with João from Pastelaria Batalha, an award-winning Lisbon bakery run by the same family for 5 generations.
The classes are 2.5 hours long, cost €25 per household, and are on offer once or twice a week until the end of June. You get a list of ingredients and tools ahead of time, with clear instructions on how to prepare them, or substitute them if you're unable to source something.
Then, when it's time, you connect to Zoom and start the class. João will guide you step by step – first you'll be making puff pastry (spoiler alert – it's not easy!), then the delicious egg cream filling, before combining everything and baking these delicious treats.
I loved this experience because pasteis de nata are quite tricky to make, but João made it possible. A few of us (myself included!) had trouble making the pastry, but João gave us guidance individually until we were able to rescue it. The time flew by, and by the end of the class I had 12 delicious pasteis – which I can't wait to make again!
2) Japanese Cooking Classes
Recommended by Sarah Carter – A Social Nomad
The home chefs and cooks of Japan have been offering cooking classes in their own kitchens for some time now. It's an awesome way of not just learning to cook your favourite Japanese dishes, but to also experience the culture of a Japanese home and kitchen.
In a move that allows them to continue to earn money while doing what they love they've pivoted to being able to provide these classes virtually. Many of the Japanese cooking classes that they teach are private, others are group lessons, but all of them are provided so that you can learn to cook famous Japanese cuisine from the safety of your own home.
What makes these online classes even better is that the recipes have been chosen specifically because they're using ingredients that are easy to buy! You'll get a shopping and ingredients list when you book, as well as Zoom or Skype details for your chosen date and time of the lesson.
Full recipes are provided and classes are available in a variety of time zones. Whether you choose to learn to cook gyoza, ramen, make sushi or try a variety of other dishes, it is a fabulous way to experience foreign food and culture from the safety of your own kitchen!
Looking for another way to pass the time? Here's a quick guide on how to make travel videos for beginners!
Best Virtual Museum Tours
3) Explore Museums Worldwide on Google Arts & Culture
Recommended by Mar Pages – Once in a Lifetime Journeys
Google Arts & Culture is an online repository of art and cultural expressions from all over the world, from paintings to music or dance. This free resource has several sections that could occupy entire days of cultural exploration.
One of the most popular resources is the StreetView virtual tours of some of the world's most renowned museums and art galleries such as the Louvre, and also some of the lesser known or even private collections from hardly visited countries such as Pakistan.
Using the same technology as used for StreetView, you can explore the galleries and exhibitions as if you were there, from the comfort of your home.
You can also learn more about specific artistic movements, about historical events through art or about famous artists and figures such as Gaudi.
Google Arts & Culture also has 360 degree videos that are immersive in nature and an Explore section where you can learn new things that are trending on the platform. For example, you can explore art via a colour palette or through time.
Perhaps the most exciting or unique part of Google Arts & Culture is the experiments run. These are often carried out by third parties who leverage the resources available in the platform to create cool and fun experiments. This section alone can entertain you for hours or days as the experiments are many and there are new ones added all the time.
For example, Business of Fashion has used the platform to create a fashion palette out of the designs related in the fashion shows by fashion designers. You can pick a palette and see what designs follow the same colour range, in case you wanted to build your wardrobe based on a palette.
You can also apply the same idea to art pieces and find paintings that would go well with your living room's palette, if you could afford them, that is.
4) Vatican Museums and Sistine Chapel
Recommended by Claudia Tavani – My Adventures Across The World
Travelling is out of the question at the moment, but many places are offering online experiences to make sure that you can still enjoy a museum, a safari, a cooking class or whatever other thing you may be doing during your trip from the comfort of your home.
One of the first places in the world to announce they would start offering virtual tours was the Vatican, which as soon as countries worldwide implemented travel restrictions, decided to offer tours of the Vatican Museums and the Sistine Chapel.
Over the course of one hour, a qualified guide takes visitors to the Sistine Chapel to admire Michelangelo's masterpiece and learn the history and facts behind this work. You will go to the Vatican Museums to observe the enormous collection accumulated by previous popes. The tour will finally take you to St. Peter's Basilica.
For a small fee, you can learn a lot about these places, as your local guide will tell you about their history and describe the details of all the pieces you will be observing.
At the end of the tour there even is a live question and answer session so you can ask your guide anything you are curious about.
There are also many more virtual tours of Italy available online, including virtual tours of my hometown Milan!
5) The British Museum
Recommended by Bridget Coleman – The Flashpacker
Did you know you can dive into the world-class collection of the British Museum, one of the best online travel experiences in London, courtesy of your data connection?
Start off with a taster session by strolling around the two virtual galleries available – Oceania and Prints & Drawings – by scrolling through high-quality images of the collections.
The Oceania collection features objects from Australia, New Guinea and many South Pacific islands. Explore the museum's extensive Prints and Drawings collection from the 1400s to present day to see Old Masters such as Degas, Goya and Michelangelo or work from modern and contemporary artists, including Henry Moore and Grayson Perry.
Next, dive into the British Museum's main online collection, which is outstanding, both in quality and scope. Search for over four million object records online using keywords, by filtering by place, artist or material. Or if you are looking for a more curated virtual tour, immerse yourself in the collection's highlights, themes and stories.
For a different online museum experience, take a virtual museum tour thanks to Google StreetView, including the hugely popular – and usually rammed – Egyptian Gallery. Around 60 other galleries are available, allowing you to create your very own bespoke virtual British Museum tour.
Finally, the British Museum's virtual offerings are not just limited to visual content. There's a podcast that goes behind the scenes at the museum, featuring interviews with curators, authors and artists. Furthermore, listen to the British Museum's curators introducing 64 galleries on audio tours, available on Apple Music and Google Play.
6) The Louvre
Recommended by Pauline Vergnet – Beeloved City
Have you ever dreamt of visiting the Louvre Museum in Paris? It is now possible to do so from your home!
Before becoming the most famous museum in the world, Le Louvre was the residence of the Kings of France. It's home to 35,000 art pieces, and is one of the best things to do in Paris. Particularly famous for having the Mona Lisa by Da Vinci, Le Louvre also hosts many temporary exhibitions.
If you head to the Louvre website, you will find virtual tours of some permanent and temporary exhibitions. They are available in StreetView versions, and also in Augmented Reality. If you own a pair of AR glasses, you can use your phone and walk through the museum, as if you were there!
You can walk up to each piece and click on it to access the image gallery and explanations. You will get to visit the Egyptian exhibition that displays one of the best pharaonic collections in the world. You can also go to the Petite Galerie where you will discover beautiful sculptures, paintings and illustrations.
The exhibition "Founding Myths" is particularly popular. It displays 70 artworks about myths and tales, from Greek to modern Times. It even includes the origins of Japanese Mangas and Dark Vader!
You can also discover the "Medieval Louvre" exhibition who takes you down to the medieval fortress that was built by French King Philippe Auguste (way before the building became a museum). This one is particularly nice if you like archeology and want to know more about the history of Paris.
It's an amazing opportunity to discover the Louvre and some of the most beautiful pieces of art in the world! All tours are available here.
7) National Museum of Modern and Contemporary Art, Seoul
Recommended by Anne + Clemens – Travellers Archive
Today you can not only see sights on your computer and mobile phone, but also museums. Sounds sad, but is pretty cool, and mostly really well done. In our opinion, one of the best examples of virtual museum tours is the one done by the National Museum of Modern and Contemporary Art in Seoul.
Have you ever thought about visiting a museum virtually? Well, we are not talking about boring talks that you need to listen to for hours while you look at photos, but true artificial intelligence tours in proper museums.
Google has just launched a new feature, Google Arts & Culture. This is where you can now go on virtual tours through amazing museums such as the National Museum of Modern and Contemporary Art in Seoul. You can navigate yourself through the different halls, click on paintings and learn the background information about those immediately.
The National Museum of Modern and Contemporary Art in South Korea (MMCA) is a museum of contemporary art with the main museum in Gwacheon (since 1986) and three branches in Deoksugung (since 1998), Seoul (since 2013) and Cheongju (probably 2019).
The museum was founded in 1969 as the only national art museum in the country and houses Korean modern and contemporary art as well as international art from various eras. Now you just need to get some kimchi and fried chicken and you'll end up having a pretty Korean night – right in your very own living room.
8) National Gallery of Singapore
Recommended by Marco Ferrarese – Penang Insider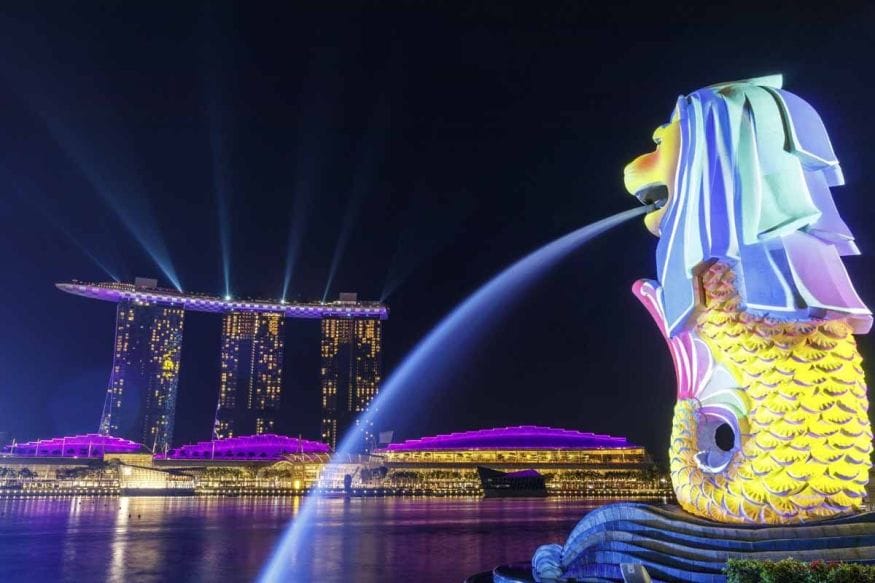 Singapore's most important art gallery is not only housed in two impressive colonial buildings, the Supreme Court and the City Hall, and scenically set at the side of Singapore's historic Padang (main open grass field).
It also boasts an incredible array of artefacts and artworks — a staggering 8,000-odd pieces from the 19th and 20th centuries — which constitute one of the most important collections of Southeast Asian art and history in the whole world.
In the past, the National Gallery was one of the essential places to visit in Singapore at any time of the year, but it has shut its doors for the time being. Not too bad, however, because it's possible to take a virtual tour of 115 of its best artworks through the Singapore National Gallery Virtual Tour offered by Google Arts & Culture.
There are no "special effects" here: the collections, divided into oil paints, works on canvas, painting, watercolours, contemporary art and ink, are organised in a handy digital gallery giving basic information on the artists, the year of production, and the original size of each artwork.
The good thing is, users can magnify the images and observe the paintings in great detail. Certainly not the same as standing in front of the artworks and inside one of the National Gallery's exquisite colonial buildings, but good enough to while away a few hours while observing some of Southeast Asia's most interesting paintings.
Best Online Tours – Cities and Outdoors
9) Online Harry Potter Tour of Edinburgh
Recommended by Gemma Armit – Everything Edinburgh
Hey Harry Potter and/or Edinburgh fans! There's a double-winning virtual tour for you.
Hop aboard Hogwarts Express and let the magic transport you to Scotland's capital city, during a virtual tour of Edinburgh.
Meet your wizard guide who walks you through the streets of Edinburgh's Old Town taking in many of the locations said to have inspired JK Rowling's books.
Dying to see Scotland's Diagon Alley aka Victoria Street? Well, you can during a one-hour private tour conducted by conference call.
Other stops include Greyfriars Kirk where many Potter characters names will be discovered, the private school which Hogwarts is said to be fashioned on, as well as Edinburgh Castle which is more like the movie version of the building.
The guide is fully trained and used to taking this tour by foot so you can fire any questions at them.
In fact, after you've been through the test of the sorting hat, you'll be challenged to a quiz where you can win house points! This is a great option for families, Harry Potter fanatics and those who adore Edinburgh. The call is completely private so it is only you and your family or friend whom you want to share the screen with.
A Powerpoint presentation with visuals and text support the tour so muggles can experience Scotland's capital from the safety of their own homes.
10) Virtual Tour of Post-Communist Bratislava
Recommended by Nisha Dalal – Nerdy Footsteps
Often overshadowed by the glamorous sisters Vienna and Prague, Bratislava offers something very unique. A day trip to Bratislava will introduce you to the dark and intriguing past of Slovakia. Once the capital of the Habsburg empire, Bratislava has had a very turbulent history.
After World War II, Czechoslovakia was included in the Eastern bloc and the communist leadership changed the face of the country. Bratislava became the hub for heavy industrialisation. These industries needed buildings and, people, which in turn also needed accommodation.
To meet up with these demands, prefabricated cemented blocks were arranged through the city in the typical Communist style. These grey, and dull buildings were just functional and lacked any character or style. These architectural pieces still occupy most of the city.
The post-Communist tour, from Authentic Slovakia, takes you through these locations. I have personally taken this unusual tour and is one of my favourite tours of all time.
Since we can't and won't be able to travel for a while, these passionate guides have created a virtual tour through the city. The tour is currently available on their Facebook page, and more videos are expected in the future.
Starting from the famous Freedom Square to the first-ever prefabricated building, and all the way to the unusual inverted pyramid radio station, this tour is very interesting and well guided.
This visual experience is highly recommended for anyone interested in knowing Bratislava and the impact of communism on the city.
11) Virtual Kruger Safari
Recommended by Jodie Dewberry – Alajode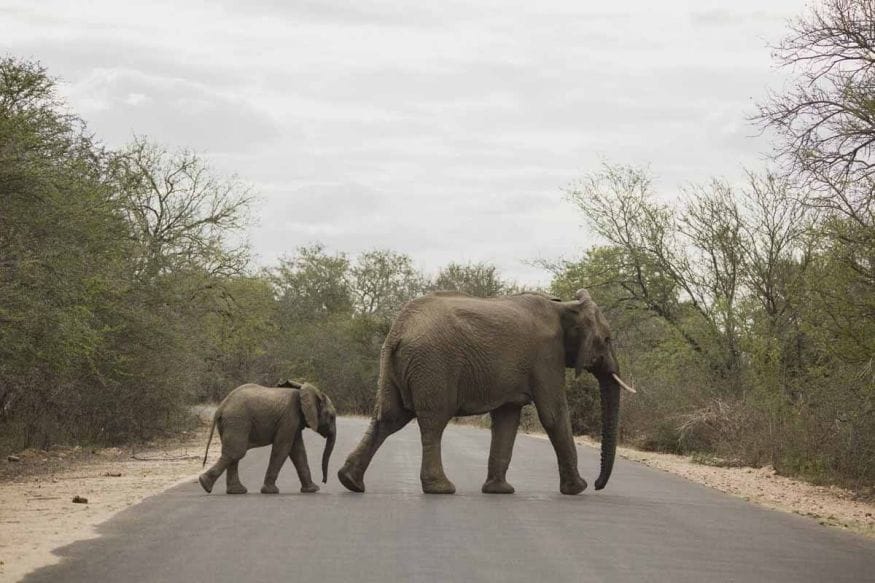 Kruger National Park is one of the best safari destinations in all of southern Africa, and a bucket list trip for many wildlife lovers. Although the park is closed right now, there are lots of ways to enjoy a virtual safari from your living room until it reopens.
Whether you've been to Kruger multiple times before, are supposed to be there now or have never even considered a safari, the live streams are a great way to get a glimpse into this beautiful park and its inhabitants.
Many of the camps and reserves inside Kruger are streaming game drives live every day – often multiple times a day. You can sign up for alerts on the andBeyond YouTube page or join when they're live. Each live safari lasts for three hours a day and moves between 3-4 different live cameras, giving you the best chance of spotting wildlife.
Guides from Sabi Sands Game Reserve are also jumping online on an ad-hoc basis on the @andBeyondTravel Instagram page. During the live drives, you can also interact with the guides and ask questions, just like you would on a real safari in Kruger.
The first 45 minutes are reserved for children, so it's a great way to get little ones interested in our natural world.
Even though you can't travel to South Africa right now, you can get multiple daily wildlife fixes online. And, who knows, maybe it will inspire a trip to see these beautiful animals in real life once this is all over.
12) Niagara Falls 360° Virtual Reality Tour
Recommended by Eric Wychopen – OntarioAway
If you are stuck at home but still want to experience the mighty power of Mother Nature, you can head online to discover Niagara Falls in all its glory!
There are a number of virtual reality tours which have been created using 360 degree camera technology – meaning you can look in any direction. This allows you to guide your exploration through the attractions!
That said, when you are in Niagara Falls in person, you can discover the largest of the waterfalls – Horseshoe Falls – in many ways: by boat, behind the falls, and above them via helicopter. Niagara Falls tourism has created VR videos for these top experiences so you can do them yourself from the comfort of your home.
First, to experience the falls in the most classic way possible, you can hop on the famous Hornblower Cruise (the river boat from the Canadian side) to get up close to witness the power of the Horseshoe Falls.
Next, you can take your video experience underground and wander the long tunnels as you adventure behind Horseshoe Falls. Popping out into daylight amongst the mist of the falls, you can view the water coming over the towering cliff from the viewing platform at the river level.
If you aren't afraid of heights, you can choose to go on a virtual ziplining adventure for a unique view of the falls, or you can also experience the beautiful area from above from a helicopter tour.
It's always neat to see how the Niagara River has carved its way through the land – separating two countries but producing three grand waterfalls at Niagara Falls!
13) Virtual Disney Tours
Recommended by Samantha Karen – Sam Sees World
When you are unable to travel and experience things firsthand, you have to get creative. There is fun and excitement to be had at any moment and being home does not mean you can't enjoy the wonderful things you can while traveling.
A great travel experience to embark on that is perfect for children and will bring out the little kid in everyone is going on a Disney Virtual Tour.
Going to Disney is about more than seeing your favourite characters and riding your favourite rides. It's about forgetting about reality for a little while and immersing yourself in the magical feeling and world that is Disney. Which is what makes this online travel experience so special.
It is a way to let loose for a little while and walk virtually explore Magic Kingdom, Epcot, Animal Kingdom and Hollywood Studios from the comfort of your home.
Using your TV, laptop or projector you can walk down Main Street USA, see Cinderella's Castle and watch Mickey's Royal Friendship Fare with the best view in the house. Then get your adrenaline pumping while riding Space Mountain and Splash Mountain and hop on Peter Pan's Flight without having to wait in any lines!
You can then end your day with a Jungle Cruise in the Animal Kingdom and a few last rides in Epcot from Toy story Land and Star Wars: Galaxy's Edge.
A magical day in Disney has never been easier, cheaper, and more exciting.
Other Amazing Virtual Classes and Experiences
14) Travel to India to do Yoga at home
Recommended by Mariellen Ward – Breathedreamgo
Yoga is wildly popular all over the world, and there are an uncountable number of Yoga studios, schools, and ashrams. Many of us are accustomed to attending several Yoga classes per week, it's part of our routine – and many also make their way to India to study Yoga.
But of course in lockdown, all of these places are closed, and international travel is not possible. Luckily Yoga is something you can easily do at home.
This is, in fact, a very good time to be doing a daily or regular Yoga practise. Yoga can help maintain, and improve, your health in so many ways.
The physical practise of Yoga, asana, helps with physical fitness, while other practises such as pranyama (controlled breathing) and meditation can help calm your mind and reduce stress. Also, Yoga can help boost immunity.
I've been studying and practising Yoga for almost 30 years, and I live in Rishikesh, the Yoga capital of the world. While we can't attend Yoga classes in real life, I recommend Akhanda Yoga Online.
Founder Yogrishi Vishvketu is one of the leading Yoga masters in Rishikesh, and he is also the founder of Anand Prakash Yoga Ashram here in Rishikesh. Akhanda Yoga Online is currently offering a 45-day free trial.
They have dozens of video classes, series you can follow, and lectures – and many were recorded in Rishikesh, so you can travel virtually to India. You can find out more here in this post I produced with Yogrishi Vishvketu and Akhanda Yoga: Boost immune system and stay healthy with Yoga.
15) Online Spanish Class from Guatemala
Recommended by Lara Hartog – Both Feet on the Road
Many people (including me) love traveling to Latin America. The countries are so beautiful and diverse, the culture is lively and so are the dances. But most of all, I love listening to people speaking Spanish. Learning Spanish is one of the most popular things to do in the Spanish speaking countries in Central and South America.
We may not be able to physically visit and enjoy all the beautiful places, that doesn't mean we can't still experience some joy of traveling, learning Spanish!
My favourite Spanish School in Guatemala, SISAI Spanish School, already offered Skype classes for online travel experiences before any of this happened. Meaning that they already know how to set it up and how to take your Spanish to the next level with online lecturing.
Obviously, there are many different schools and programs to learn Spanish, but trust me this school and the teachers working for the school are amazing. I've joined three different Spanish schools when I was traveling, but this is the one I enjoyed the most, where my Spanish really evolved, and where I would always go back to.
The teachers are extremely involved with the school, all the activities organised for the students and the students' lives outside classes. Their aim was not just to get another student, but to adopt another traveler to their family.
And I guarantee, if you take a class with the SISAI Spanish School you will get one of the best online travel experiences you can get.
16) Virtual Wine Tastings
Recommended by Katya Gaskell – Globetotting
Friday and Saturday nights just haven't been the same since lockdown started. Not only can sourcing a good bottle of wine be tricky, but finding people to drink with comes with its own set of socially distancing challenges. Fortunately, virtual wine tastings solve both these needs, providing both excellent wine and good company.
Virtual wine tastings are not new but they've exploded in popularity since restaurants and pubs were shuttered. There are now myriad vineyards, wine clubs and bars eager to help you (virtually) travel around the world tasting some of the finest vino.

In the UK, private members club 67 Pall Mall have their very own virtual wine club. Zoom in Tuesday to Thursday for an online masterclass with top sommeliers and winemakers.
Serious oenophiles should join Hedonism in London's Mayfair. This establishment houses an incredible collection of five-figure bottles of wine. Fortunately, however, you can join their virtual wine tastings with a more modestly priced bottle.

On Wednesday join Caroline Connor for #WineWednesday. Based in Lyon, France, she runs online tutorials to help people learn their cabernets to their chardonnays. For Italian wines, you should join super Tuscan producer Ornellaia on Tuesdays when the estate director leads a series of talks.

Not surprisingly, a number of Napa Valley wineries have got in on the virtual action too, including Napa's winemaker of the year in 2014, Steve Matthiasson. Along with his wife, they conduct both one-on-one and group Zoom tastings. You just need to order their tasting pack first.
17) Learn About Ancient History
Recommended by Cass Bailey – Cassie The Hag
I love feeling immersed in a new culture or finding out the history of a place I'm visiting, but as an anxious solo traveller, sometimes I'm so distracted by directions and safety worries, I forget to TRULY learn while I'm travelling. That makes this THE perfect time to get my brain working and discover the real history behind my favourite places.
On Coursera.org, there are no wishy-washy courses. The world's TOP universities submit courses you can do for FREE. It's perfect for anyone who's academically minded or with real vested interest.
Love Greece? Why not learn about Roman and Greek Mythology, the ancient Greeks or take an introduction to Plato? Can't wait to visit Asia again? Try learning about Chinese Culture or 19th-century Japanese visual culture.
You do a quiz at the end of each module and the video lectures, led by the university experts, are easy to follow along at your own pace. Each course also comes with discussion forums, optional feedback from other students and plenty of further reading materials if your interest is piqued.
A course on the Medieval Arabic World, Russian Political History, Roman Archaeology or Ancient Egypt PROBABLY isn't for everyone… but for anyone who's not fallen asleep by this list, I have a feeling there's someone out there who can't wait to sign up!
For most of us, this is just a fun way to be a student again, but you could also pay a small fee to get a certificate to show you completed each course.
Pin it for later?