We've told you about European walled cities, now it's the time to head to India. Here we show you a Rajasthan you may not have seen before – from a lake city with no lake, to the best omelettes ever, via giant sundials. Read on!
Rajasthan is an arid land, with hilltop castles and fortified cities appearing suddenly, out of the desert expanse. It was made out of princely states, each of which with its own capital, mazes of streets crowded around a castle or a city palace.
Nowadays, Rajasthan may be one of the most touristy parts of India, but it is also one of the most picturesque. Here, we've tried to go beyond the obvious. Each of these cities may be on many travellers' radar, but we would like to show you a quirky, unusual side to each of them.
1) Udaipur, the lake city, with no lake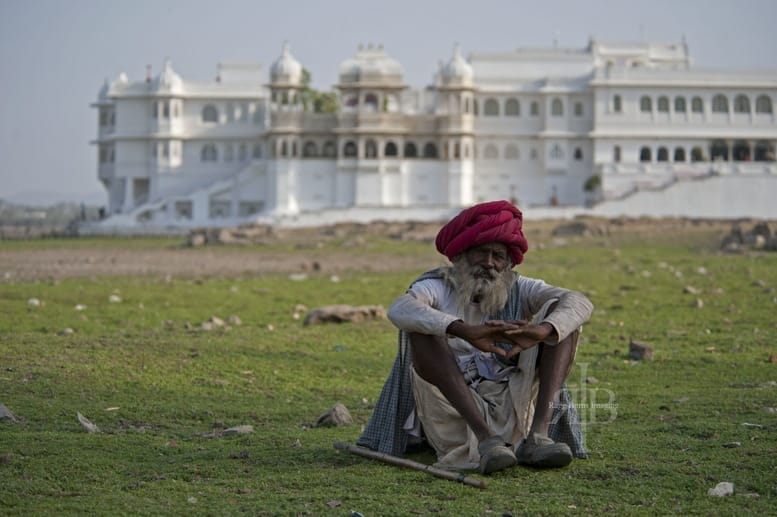 Google Udaipur. You'll get a fairytale-like view of a whitewashed city, twisting alleyways around a blue lake shimmering in the desert sun. That is, if you travel between July/August and March/April.
During the scorching pre-monsoon season, the lake dries out. When we visited, not a single drop of water was left. Shepherds grazed their sheep, kids played cricket and boats sat tilted on the dry lake bed.
Now, I know of a traveller or two who would have got annoyed and left without giving the place much of a chance. What's to do in Udaipur, the lake city, if there's no lake? We loved wandering around the lake bed, seeing a side of the city that is not featured in any guidebook.
2) Jodhpur, the omelette city
Most people will remember Jodhpur as the blue city. The city and its fort are perhaps the most picturesque in all of Rajasthan; a maze of blue streets, with cows ambling up and down and wedding parades (for some reason) on every other street corner. For us, though, Jodhpur will be omelette city, forever and ever.
Why is that? The reason lies in that be all and end all of all travel books, the mighty Lonely Planet. The legend goes that once upon a time, a LP writer was hungry in Jodhpur and fancied an omelette, so he stopped off at a stall in the centre of Jodhpur and asked the seller if he could make him one.
The seller said yes, and whipped up an Indian style omelette, flavoured with chilli and coriander, and with a dash of masala spices. We loved that omelette so much, we must have had about ten during the four days we spent in Jodhpur.
3) Jaisalmer, and its beautiful Jain temples
Say Jaisalmer and most will answer camel safari. This town on the edges of the Thar desert is famous for being the departure for several-day jaunts into the desert. The town itself is well worth exploring, not only for the city fort that dominates the view.
The place we loved most in Jaisalmer were its beautiful Jain temples. There are seven temples, each of them intricately carved, with images of deities and animals. The golden Jaisalmer sandstone in the afternoon sunlight, and the peace and quiet, made this place unforgettable.
4) Jaipur and Jantar Mantar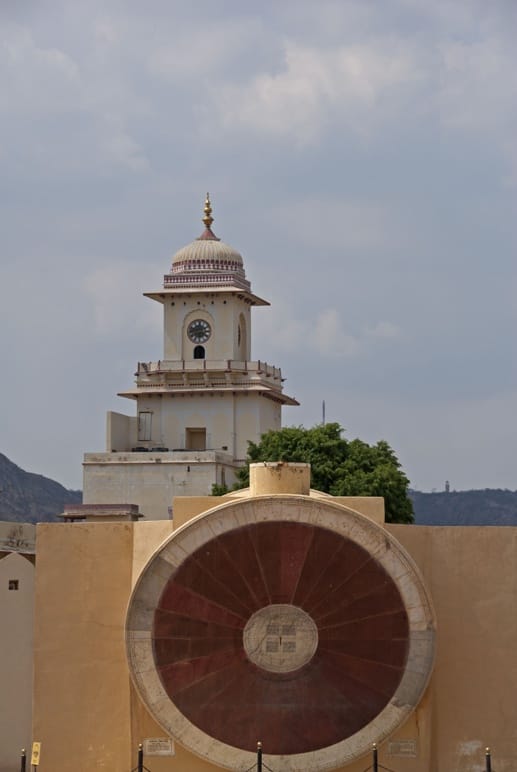 Jaipur, also known as the pink city on account of the colour of its buildings, is the capital of Rajasthan and one of the most visited cities. From the lace-like façade of the Hawa Mahal, the Palace of the Winds, to the majesty of Amber Fort, to the beautiful city palace, there's plenty to see and do in Jaipur. One place we loved was Jantar Mantar, Jaipur's astronomic observatory.
If you have visited India, you'll be familiar with the Indian obsession with astrology. One of Jaipur's rulers, who was also an astronomer and mathematician, built the observatory which is still used today by astrologers to determine auspicious dates for weddings and other events.
It is a collection of fourteen fixed structures, each used for a specific purpose. The craftsmanship and the level of precision of each instrument is incredible; the samrat yantra, one of the world's largest sundials, can tell the time with a two-second accuracy.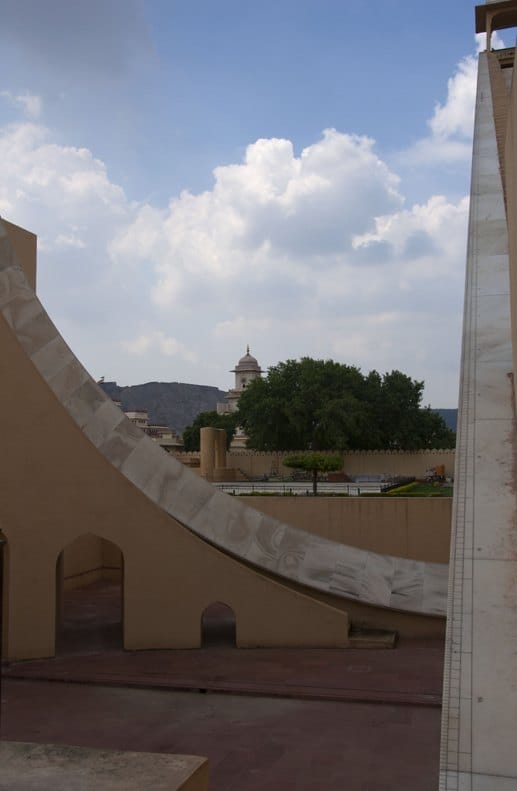 If it's your first time in India and you don't want to explore independently, there are many Rajasthan tour packages on offer to enjoy this wonderful region with no worries whatsoever!
Have you ever visited Rajasthan? Do you have any more quirky tips?