Visit Lençois Maranhenses two ways; from the air and from the ground. I guess I'll let the pictures speak for themselves.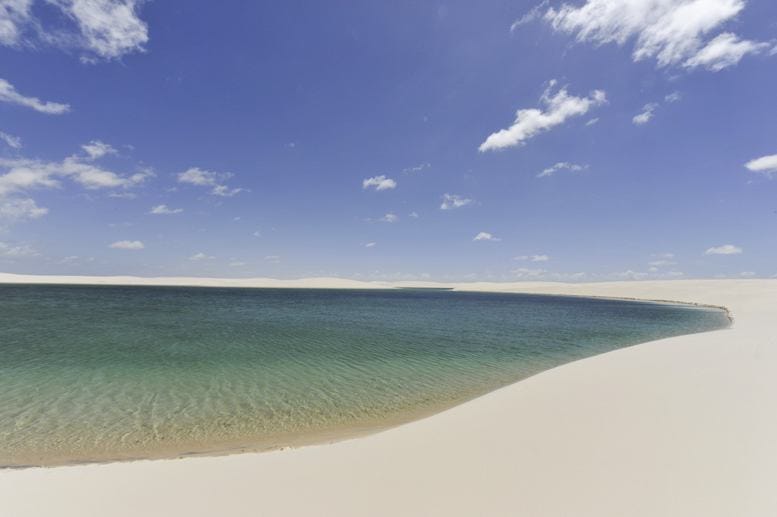 What is Lencois Maranhenses?
When I first got a glimpse of Lençois Maranhenses, I could not believe how beautiful it was.
A vast expanse of sand and rainwater, from the air it looked as soft as a mattress. I couldn't see where it ended; a blackblue pattern of dunes and pools without boundaries.
Later I discovered it is as large as the city of Sao Paulo, over a thousand square kilometers. It is not overloaded with visitors, courtesy to the fact that it's really hard to reach.
From up above it is fantastic, getting up close will blow your mind. The sand dunes were the softest, finest sand I have ever seen. The rainwater pools were a dreamscape of blues, tiny wavelets lapping at the shores, blown by the dry desert wind.
It looks, and feels like a desert; in fact, this is the easternmost reach of the Amazon basin, and it experiences a rainy season between April and June. Water collects in the dips between dunes, and there it stays until October-November, when it dries out.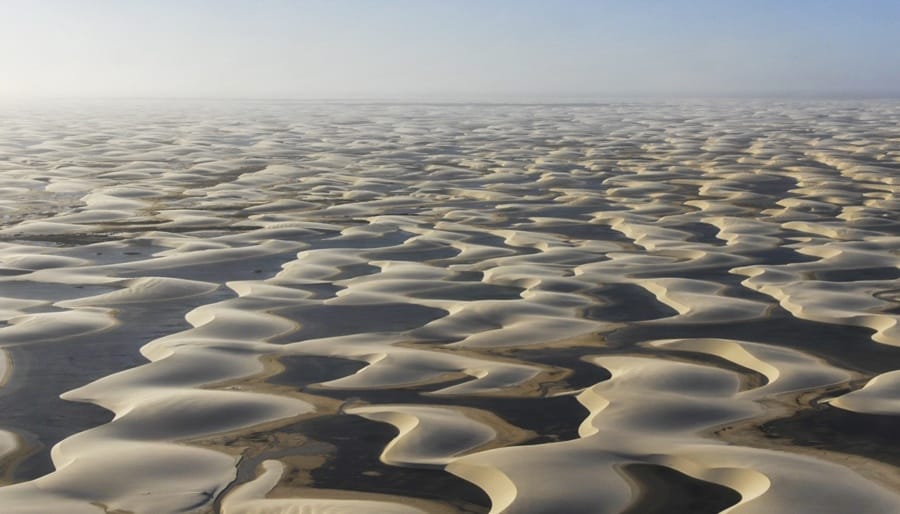 How do you visit Lençois Maranhenses?
Practical Info: There are two ways. For the hassle free way, fly or bus it to Sao Luis do Maranhao, then get a bus to Barreirinhas. For the scenic way, make your own way along the coast from Jericoacoara, as we did during our road trip.
In Barreirinhas there are several tour operators organizing 4WD tours of the national park. Half-day tours cost R$35 per person. If you want to do a scenic flight, go directly to Barreirinhas airport and haggle with the pilots. We paid about R$80 each. Some say it's also possible to trek independently across the national park and stay with locals. If you do, get in touch!