There's a lot more to Catalunya than Barcelona, Girona and Costa Brava. Think rushing rivers, pristine mountain lakes and villages with legends around every other corner – travel to the Catalan Pyrenees, and you'll see what I mean. Here, nature reigns supreme.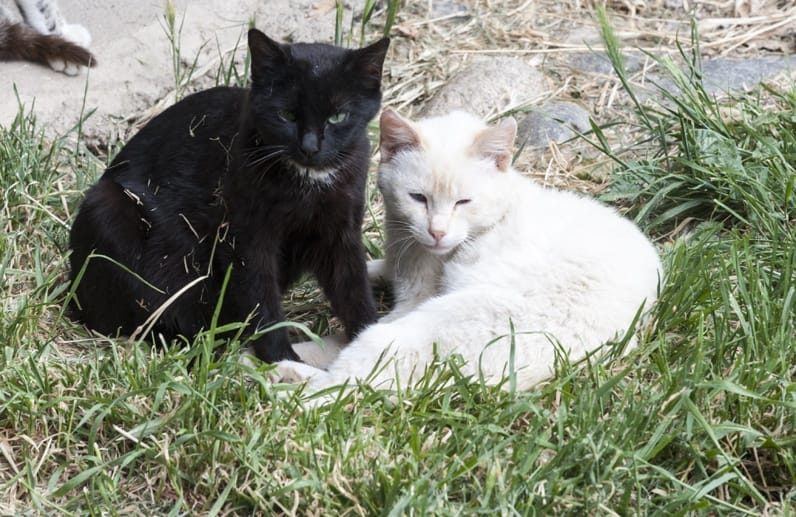 Wild Nature – Rafting on the Noguera Pallaresa river
The river had the colour of frothy cappuccino, roaring at full speed from the snowcapped peaks just behind. You could hear its rumble, as it tore its way through rocks and branches, creating whirlpools and rapids, splashing on the mountain walls.
As we got onto the raft, I stepped into the water. It was bone-chillingly freezing. That kind of freezing that feels like you're being stabbed with an icy blade – and when you're rafting, getting wet is pretty much guaranteed.
We were on the Noguera Pallaresa river, one of the largest, wildest rivers born in the Catalan Pyrenees. It was early May, meaning snowmelt time. Those icy caps we could see on the top of the mountains just behind us were slowly melting, making the river a roaring beast.
And that's the river we were going to raft. We tucked our feet into the raft as best as we could, and floated leisurely for a while, trying out instructions – paddle left, paddle right, forward, back.
Then, the first rapids approached. This is called 'washing machine human' our guide said, and as soon as we hit them, I understood what he meant. A wave hit me in the face. Icy water went up my nose, making the top of my head burn. I reeled, rapids slapping me in the face, waves pushing my feet off the raft.
We hit the rock wall – we all bounced, and all but one of us managed to stay in. She was swept into the freezing, roaring river, before being rescued by our guide. 'Washing machine human' indeed. Getting out of the rapid, we were all soaked, some of us bruised, all hyped after having got in touch with the full force of nature.
Nick finds rafting terrifying. He got off the raft shaking, and swore he'll never do it again. It's an activity where you have absolutely no control, he said. One wave, one wrong turn, a wrong movement and you can end up in a whirlpool, dragged along the riverbed until you die a bloody, water soaked death.
I, on the other hand, relish the sense of adventure. I like not being in control, feeling immersed in pure wilderness. I have hiked along wild rivers many times, and taken photos of the water bouncing from the rocks, roaring swiftly after a spring storm.
But I had never felt its power up close. It's that kind of power that leaves you speechless.
Healing Nature – Parc Nacional d'Aiguestortes
After having experienced first-hand the strength of nature, we headed to a place where we appreciated how nature sculpted the landscape in Parc Nacional d'Aiguestortes i Estany de Sant Maurici, the only national park in Catalunya. It's a rugged wonderland of stark, towering granite peaks, with pine forests and glacial lakes, deep-blue and shimmering under the afternoon sun.
One of these lakes is Estany de Sant Maurici, after which the park takes its name. The twin mountains just behind it are the mysterious Encantat peaks, twin shepherd brothers who were turned into stone after the spell of an evil witch.
The image of the Encantat, mirrored into the Estany below and surrounded by wildflower meadows, is one of Catalunya's picture postcard shots – showing how wild and remote this region can be, away from the glitz and concrete of the coast.
We walked around the lake, soaking in the peace and stillness of that perfect spring afternoon. The mountains were rugged and menacing, streaked with snow, that would probably never melt in the rills and crevasses.
Those weren't welcoming, smooth mountains. The Encantat peaks are a mass of spires and cracks, hewn from the bare rock by millennia of glacier action. They're not mountains you can just stroll up. They are challenging, technical climbs, only to be attempted by expert mountaineers. Mountains that claimed several lives over the years. After turning the twins into stone, the mountain witch keeps claiming her toll.
From the bottom, the Encantat mountains are a stark reminder that Nature is way, way more powerful than us. My gaze travelled across the landscape – first taking in the Estany, its pale blue transparent waters lapping at the shore, ruffled ever so slightly by the wind. Then I saw the meadows, dotted with rocks, no doubt coming from the mountains all around. I looked upwards, towards the pine woods, until that point that you see everywhere in the mountains, after which trees don't grow anymore.
Above that, there was just rock. First moraines, then crenellated, rough rock, rugged and uneven, looking sharp and dark like death. Don't climb me, they say. There's a curse here. Stay by the lake, just look at us in all our beauty – but don't climb us. Here's no place for humans.
We hiked for a while through a pine forest, following the sound of a rushing waterfall. Some trees had been uprooted after recent storms, and lay broken and splintered on the muddy floor. If I thought the Noguera Pallaresa along which we rafted was strong, the waterfall was something else.
You could hear it from half a mile away – and as you got closer, you could feel it, the spray of water capturing you, the earth vibrating with the strength of the river, tumbling down the rocks. We climbed over slippery rocks, trying to get as close as possible – but with caution, for one step too close would mean certain doom.
We only spent one afternoon in the national park, but I could've stayed for days. The wilder the nature is, the more comforting and healing I find it. There's no joy in meadows and butterflies – peace perhaps, but not heart-wrenching, screaming joy. One step into wild nature, the one that's perfect in its imperfections, and my pains and worries disappear.
The weights on my heart lift – the knots in my stomach come undone, and I am left with a feeling of immediacy, that there's no better time than NOW. And in this feeling, I rejoice.
On the way back, we stopped by the shell of a mansion dating back to Franco times. The roof and windows were long gone, and plaster fell off in chunks. Roof beams stuck out precariously, half-burnt, looking like they were about to fall on our heads. But among the broken ruin, nature was creeping back. A pine tree grew next to an arch, where once door used to be. Branches crept in through windows, weeds grew between the cracks on the walls. One day, the ruin will no longer be. Nature will capture it.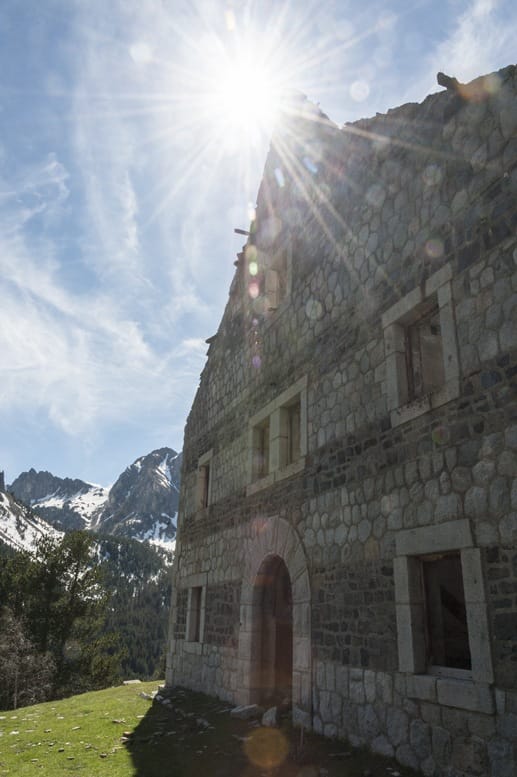 Practical Info
Espot is the best place to start your visit at the Aiguestortes National Park. Here, you'll be able to visit the National Park info centre and pick up a 4×4 taxi to take you to the trailheads. Transport to the Estany de Sant Maurici costs €10.20 per person for a return trip.
We went rafting with Roc Roi Rafting, located in the village of Llavorsì. Prices for rafting trips start at €24 per person. Llavorsì is 14 km from Sort, where we spent the night, and 20 km from Espot.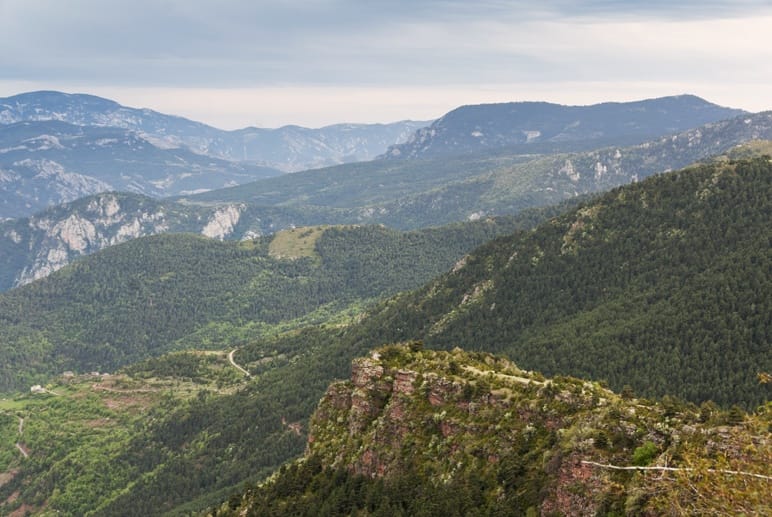 Where to stay in the Catalan Pyrenees
There are no big cities in the Pyrenees. Here, you'll find lonely villages and towns, dating back to medieval times, where life goes on as it always has, under the shade of the cathedral.
An interesting town to visit is La Seu d'Urgell, a place that pleases both culture lovers and adrenaline junkies – in the morning you can visit the Romanesque Cathedral, dating back to the 12th century, and shop for local produce at the street market on Tuesday and Saturday. In the afternoon, you can head to Segre Adventure Park, location of white-water competitions during the 1992 Barcelona Olympics, where you can have a go at rafting and kayaking in a much more tranquil environment compared to Noguera Pallaresa.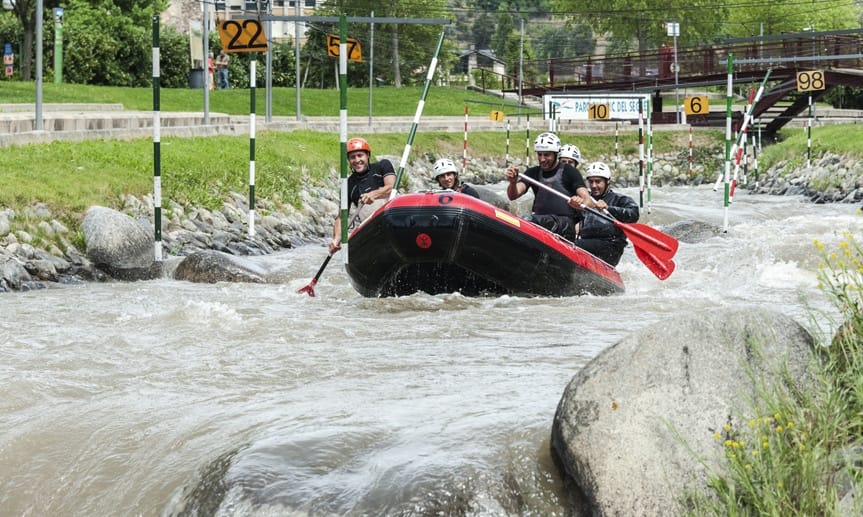 A great place to stay in La Seu d'Urgell is the elegant Parador, with the reception located in a Renaissance cloister.
Another curious town is Solsona, the smallest provincial capital in Spain with only 9000 inhabitants. The Cathedral of Solsona contains a beloved black Madonna statue, that was found at the bottom of a well after a child fell in and was rescued by the Virgin Mary – or so the story goes.
Solsona's inhabitants are named 'matarrucs', or donkey killers, after another legend. Once upon a time during a draught, there was grass growing on a steeple roof. A man, seeing that his donkey was hungry, tried to hoist him up by the neck so that he could eat the fresh, green grass. Just as he was about to get to the steeple top, the donkey relaxed his bladder over the bystanders – who interpreted as a sign of joy, but in fact meant that the donkey was just about dead.
Since then, the 'matarrucs' of Solsona reenact this tale every year during Carnival, using not a live donkey, but a papier machè one, with a hose attached to douse the public in 'donkey piss'.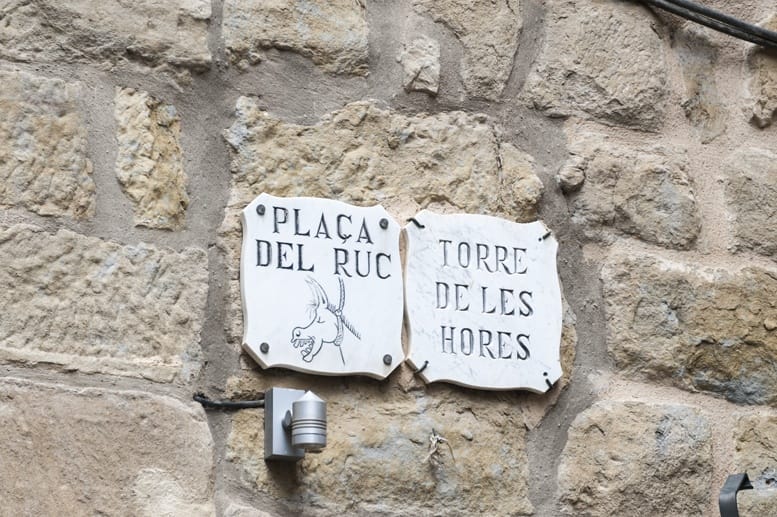 If you are indeed visiting Solsona, don't miss a meal at the Mare de La Font restaurant, just outside town. The chef is actually a celebrity, famous for his reinterpretation of Catalan classics and his bold, punchy flavours.
We would like to thank Ara Lleida and Visit Costa Brava for having welcomed us on this post-TBEX tour. The tour was organized by Contrast Trip, a wonderful tour operator owned by a local family, offering tours around the Pyrenees of Catalunya. Definitely get in touch if you're planning a trip to the area!
Pin it for later?