During our recent road trip to the US Southwest we caught the road trip bug! There's truly no better place on Earth than the US for road tripping, that's why we are super happy to publish this North Georgia road trip itinerary by Alanna Koritzke of Periodic Adventures!
When I first moved to Georgia, I had no idea how beautiful the state was. As someone who grew up in the West, green isn't a natural colour I saw often, unless it had a very brown tint.
Coming to Georgia was like a green slap in the face, in a good way. I quickly found myself itching to see the state. I'm in Athens, so the most accessible places were in North Georgia, which is covered in beautiful mountains and waterfalls.
In this North Georgia 5-Day Road Trip Itinerary, I'm sharing all the highlights of the mountains with some of the best Georgia cities sprinkled in. In 5 days, you can really see a lot! Come with me as we move from Atlanta to Athens!
Important Georgia Road Trip Info
Vehicle Options
Car – If you decide to stay in hotels, a standard rental car will do the trick. You don't need 4-wheel drive in Georgia, even in the mountains you should be fine. It doesn't really snow here and if it does, the flurries will melt pretty fast.
You can rent one for $10-15 a day, unless you are under 25 years old, then it will be more expensive as you'll be charged an underage fee.
Camper Van – Becoming increasingly popular for travellers, renting a camper van will open you up to the outdoors. Rentals cost about $150-170 per night.
Check out these options based in Atlanta: sCAMPer Van for traditional vans and Outdoorsy (like Airbnb for campers and RV's).
Georgia Essentials
There are a couple things that you absolutely need when road tripping around Georgia, especially in the summer months. Don't travel without them!
You'll need bug spray, sunscreen, and a good water bottle. I use Bugables instead of traditional bug spray because they are citronella soaked bracelets so you don't need to lather on another layer in addition to your sunblock.
They last a week and work well, especially if you put one on your wrist and another on your ankle (or as a choker, headband, or belt — who needs fashion if they keep the evil mosquitoes away, right?)
Georgia Road Trip Itinerary Day 1 – Atlanta
If you're flying into Georgia, you'll be landing in Atlanta. This is the perfect place to start out your road trip. You can rent a car from the airport and get going. If you decide on a camper van, you can ride share to wherever you need to go to get your van.
MARTA (Atlanta's public transportation system) also runs to the airport, so you may be able to use that to get where you need to go for your vehicle.
Things to do in Atlanta
I recommend spending one day in Atlanta. That can be the day you land if you land in the morning, or spend the night so you can have a day to explore the city. Here are some things to do that I recommend.
Bike or walk a portion of Atlanta's Beltline, a paved pathway that runs around the whole city. I recommend starting at the Krog Street Tunnel and traveling up the Eastside Trail to Ponce City Market. Here you'll pass beautiful murals, Historic Fourth Ward Park, and end at an indoor food market (Ponce). You can also continue up the Beltline to Piedmont Park. Check out this site to rent bikes.
Relax at Atlanta Botanical Gardens. Large topiary sculptures are scattered throughout the gardens and usually have a theme. When I visited they were doing Alice in Wonderland. The entry fee is a little steep at $22. If you're ballin' on a budget (heyyy!), I'd explore the Beltline over the gardens.
Visit Centennial Olympic Park, which is the legacy of the 1996 Atlanta Olympics. Located in the heart of downtown and perfect for families!
Restaurant Recommendations
If you visit Ponce City Market, I recommend Botiwalla (Indian street food), Hop's Chicken (Southern fried chicken), Five Daughter's Bakery (100-layer donuts!), King of Pops (Atlanta's famous popsicles), and The Tap on Ponce (56 beer varieties on tap + souvenir glasses).
The Varsity is an Atlanta thing. It looks like an old 50's diner and sells greasy burgers. The food isn't amazing, but it's one of those things you just do. It's like trying In-N-Out in California. The original location at 61 North Ave offers beautiful views of the Atlanta skyline as well.
Krog Street Market (located down the street from the Krog Street Tunnel) has a variety of yummy choices. I fell in love with Richard's Southern Fried Chicken. Their mac and cheese and cornbread was so yummy! Check out the other options here.
Honestly Atlanta is full of delicious food so you can't really go wrong! After a delicious meal, spend the night in Atlanta.
Day 2 Best of North Georgia Mountains – Atlanta to Helen, GA
Now that you've explored Atlanta a bit, it's onward to Helen, the Bavarian village in North Georgia.
First stop: Ellijay, GA – Driving time from Atlanta: 1 hour 20 mins.
Drive from Atlanta to Ellijay, GA. The highlight of Ellijay are the farms that specialise in apples. In the summer and fall (and sometimes through December), you can go apple picking and get some yourself – a fun activity for kids and adults alike!
Check the harvest calendar of each farm to see which types of apples are available. Farms usually have a market where you can purchase fresh baked goods (I recommend apple cider donuts), apple cider, jams, and more!
Second stop: Amicalola Falls State Park – Driving time from Ellijay: 35 mins
After you're fueled up with fresh food, drive to Amicalola State Park to see Amicalola Falls. There are a number of trails that range from 0.3 miles to 8.3 miles. For the non-hikers (hi, welcome) I recommend parking at the first lot past the visitor's center.
When you see the visitor's center, which is on the right, turn left up the road and once you see the parking lot on your right that is where the ADA 0.3 mile trailhead begins.
Another option is to park at the top of the falls (the second parking lot up the same road). You can start some trails here or walk down the stairs to get to the waterfall viewing platform. You can obviously also take these stairs up to the top if you start at our ADA 0.3 mile trail.
If you want to spend the day here, you can pay for additional activities like zip lining and archery!
*Note: parking is $5 at all state parks.
At this point, there are a couple options:
If you are itching to get to your final destination for the day, you can skip this section entirely and go straight to Helen, Georgia.
If road tripping is your thing and you have lots of time, I suggest doing both of the following. But, it honestly depends if you are a hiker or not. If you don't love hiking, you can fit both of these in, no problem.
If you spend all your time hiking, which is totally fine – more power to you – then you might need to pick and choose. I personally would choose Brasstown Bald, especially if you are visiting in the fall. The views are unreal!
Brasstown Bald – Driving time from Amicalola Falls: 1 hour 30 mins
This is the highest point in Georgia! You can actually drive very close to the view point, so no hiking is really necessary unless you want to. The visitor's center also has amazing night walks for stargazing. Brasstown Bald is not part of a state park, so the closest camping sites are at Bald Mountain Park.
Anna Ruby Falls in Unicoi State Park – Driving time from Brasstown Bald: 50 mins OR 1 hour 15 mins from Amicalola Falls
Helen, Georgia – Driving time from Brasstown Bald: 40 mins, driving time from Anna Ruby Falls: 15 mins
Stay here for 2 nights. That will give you one full day to enjoy Helen and continue on your road trip well rested.
Where to stay in Helen
The most unique place is the Heidi Motel, a German themed motel with a windmill. Prices are around $130 a night. Most hotels in the area are near that price, if not higher.
For cheaper options, look into camping at Unicoi State Park. You can get walk-in camp sites for $20 and those with hookups for $40-60.
Day 3: Helen
Start the day with breakfast at Cimmi's Courtyard Café or Hofer's Bakery and Café.
Things to do in Helen, Georgia
Explore the shops along Main Street including Kopper's Kettle Fudge Shop, Hansel & Gretel Candy Kitchen, The Glassblowing Shop, Village Peddler (Women's Boutique), Tim's Wooden Toys, and Windmill Dutch Imports.
Go mini-golfing at Alpine Mini Golf or Bavarian Mountain Miniature Golf
Take a ride on the Georgia Mountain Coaster.
Shoot the Hooch aka tube down the Chattahoochee River. Some companies that provide tubes are Cool River Tubing and Helen Tubing & Waterpark.
In September through November, enjoy the Oktoberfest festivities
For lunch and dinner, seek out authentic German food, such as schnitzel, pretzels, and sausages. Checkout the Heidelberg German Restaurant and Bodensee. I ate at The Troll Tavern, which had German options. The best part was the beautiful outdoor patio overlooking the Chattahoochee River.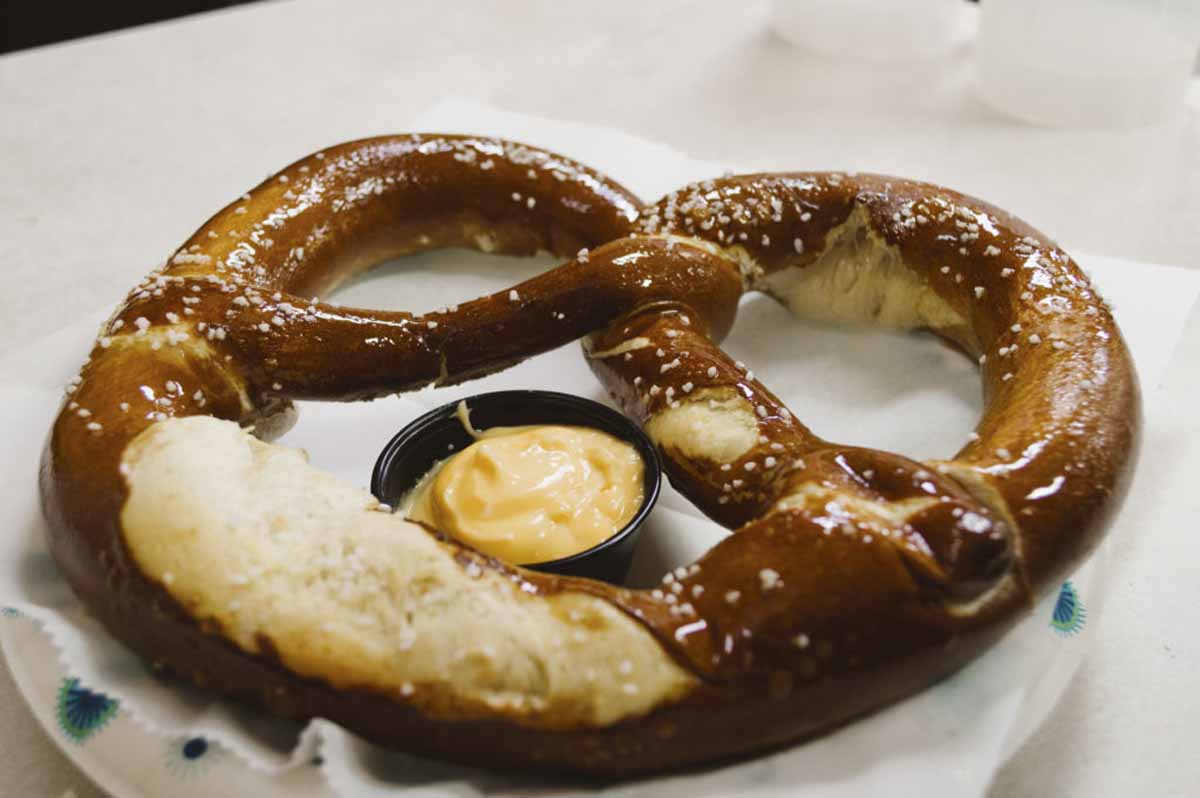 Day 4: Helen to Athens, GA
Before heading to Athens, venture to the east for some more waterfall viewing.
First stop: Drive from Helen to Tallulah Gorge (35 mins). I recommend stopping at the Tallulah Point Overlook for a good view of the valley. It's located at 940 Tallulah Gorge Scenic Loop. You can even spot some of the water from the upper deck.
This is a free stop, not counting the homemade ice cream that's hard to resist. Inside the park are many trails to hike. I've only ever made it to the suspension bridge to look at the water because there are 100's of stairs. Literally. It's a doozy, especially in summer.
Second stop: For an easier waterfall to see, head to Toccoa Falls (20 mins from Tallulah Gorge or 40 mins from Helen). Because it is located on a college campus, you need to pay a small entrance fee of $3 per person to access the ADA accessible trail. It's a high reward, low effort situation and I recommend.
Third stop: The school bus graveyard is a fun art installation where hundreds of old school buses were stacked to create a barrier around someone's private property and business. Murals have been painted on the buses curated by the owner.
You can visit this free display from the highway. The owner asks that you park on the shoulder of Crane Mill Road off highway 365. If you want to enter the yard, you need to check in with the owner during business hours (M-F, 9am-4pm).
You can still see the outside of the buses and art without entering the yard. Please, do not spray paint the buses.
Arrive in Athens (1 hour drive from School Bus Graveyard).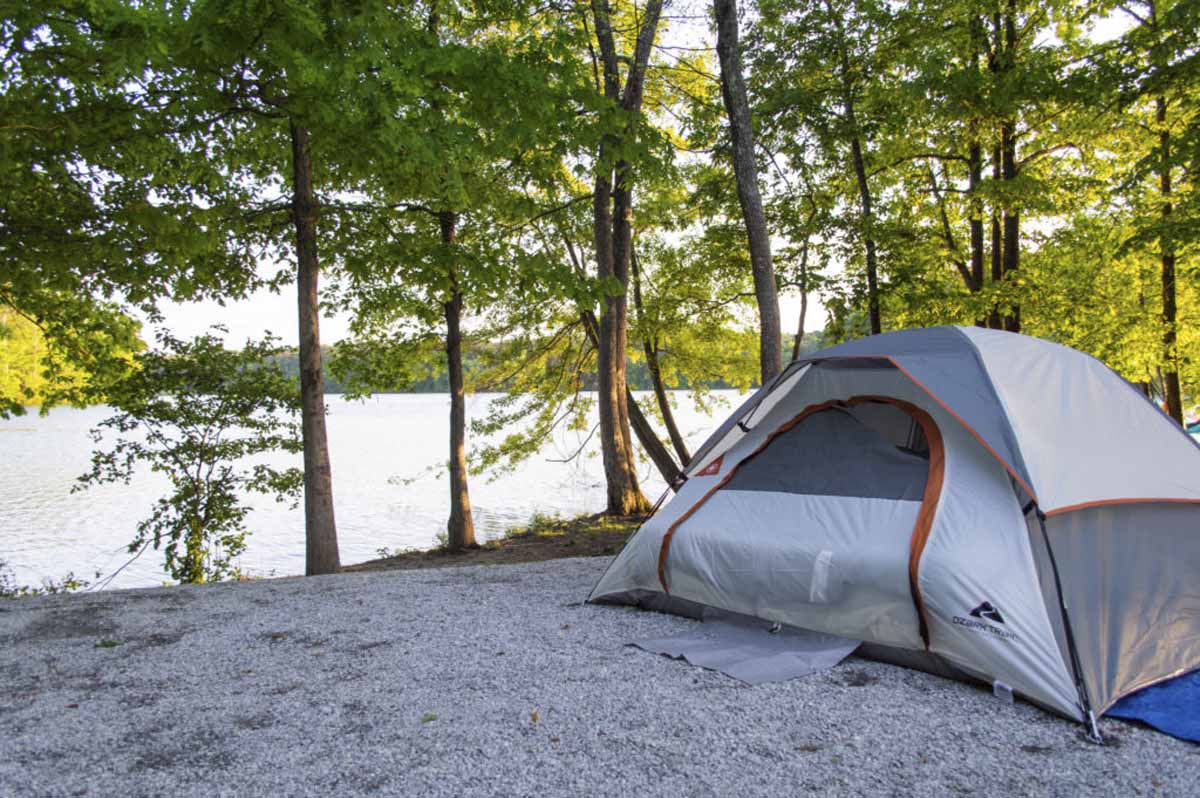 Spend the night in Athens. Airbnb's here are pretty cheap (I host one that is $40 a night). If you're looking for camping, the closest is Fort Yargo State Park where campsites cost $25-40, depending on if you need hookups or not. I've camped there and it's really beautiful with campsites right along the lake.
Day 5: Athens
Now that you're rested, take the day to explore Athens. I have lived here for almost 4 years now. You can read my favourite things to do, here. The downtown area is super cute and the music scene is vibrant.
If you happen to be in town for a football game (Go Dawgs!) participate in the rowdiness to really get a feel for the town. It's super fun, even if you aren't a football fan!
That concludes my North Georgia Road Trip 5-day Itinerary! Depending on your time frame, you can spend the night in Athens or head back to Atlanta (1 hour 15 min drive).
You can also head further south to explore Savannah, Jekyll Island, or Cumberland Island!
COST BREAKDOWN
Atlanta Lodging = $70
Atlanta Food = $30
Atlanta Beltline = FREE
Ellijay Apple Picking = $15 (for picking and something from the market)
Amicalola State Park Entry = $5
Brasstown Bald Entry = $5
Anna Ruby Falls Entry = $3 (you have to state that you're there for the falls)
Helen Lodging = $130
Helen Food = $40
Tallulah Gorge State Park Entry = $5
Toccoa Falls Entry = $3
School bus Graveyard = FREE
Athens Loding = $50
Athens Activities = FREE
Gas = $60 (one gallon is around $2 at the time of publication)
Car Rental = $75
TOTAL = $491
(Please note: This is an estimated budget based on staying in more expensive lodging. If you cook your own meals (or have granola bars for breakfast, for example), split lodging costs with a travel companion, or choose to omit some activities, this cost will be lower)
*GEORGIA RESIDENTS:
One way to save money is to checkout a Georgia State Parks pass from your local public library. They are free and you can check them out for one week. This will take the place of all the $5 entry costs for the state parks.