Welcome to our new series about visas! After a few serious visa mishaps in the past, we'd love to help fellow travellers not to make mistakes. Let's start with a guide on how to get a Brazil eVisa for visitors from the US, Australia, Japan and Canada!
Are you dreaming of visiting Rio de Janeiro, touring Favela Rocinha, relaxing on the pristine beaches of Jericoacoara, and seeing the thundering Iguazu Falls? I mean, who isn't – Brazil is an amazing country, and it's sure to be on most travellers' wish list.
Normally, we'd just recommend to pack your bags and go – but not without checking your Brazil visa requirements!
On our first trip to Brazil, we forgot that Nick, as an Australian national, was supposed to get a visa in advance. We left that to the very last minute, which resulted in a hurried visit to London's Brazilian Consulate, a fast-track visa application and lots of $$$.
That's why we decided to put this Brazil visa guide together. Most South American countries are visa free or grant visas on arrival to visitors coming from the EU, US, Australia, Canada and New Zealand – Brazil is a notable exception to this rule, so we totally understand you may forget to consider your Brazil visa requirements.
Visa rules are always changing. This Brazil visa guide is accurate as of April 2019, and we'll do our best to update it as often as we can!
Do I need a Visa For Brazil?
That depends on your nationality. Visitors from other South American countries can enter with their ID cards only, and passport holders of several countries (including the EU, UK, Russia, Israel, South Africa, Malaysia, Indonesia, the Philippines and more – check the full list here) can enter visa free for up to 90 days.
Other nationalities need a visa for Brazil, which until recently meant visiting a Brazilian consulate with your travel documents, paying a fee and waiting for the visa to be processed. Since 2018, citizens from the US, Canada, Japan and Australia can also apply for a Brazil eVisa online, but more on this later!
What are the Requirements for a Brazil Tourist Visa?
To be granted a Brazilian tourist visa, travellers need to have a passport, valid for a minimum of 6 months, and complete an application form. Photos are also required.
If you visited countries with yellow fever 90 days prior to your trip, you'll also need an international yellow fever vaccination certificate. Depending on your nationality, you may also need proof of earnings (such as a bank statement) and a full itinerary, with flight and hotel bookings.
How Do I Apply?
With the exception of US, Canada, Australia and Japan nationals, all travellers requiring a visa for Brazil need to apply in person at their nearest Brazilian Embassy or Consulate. Make sure all your documents are in order and don't forget to allow enough processing time!
What about the Brazil eVisa?
Good news for American, Canadian, Japanese and Australian travellers bound for Brazil! After the recent Olympics and World Cup, Brazil has introduced eVisas.
The main difference between regular and eVisas for Brazil is that the former needs to be applied for in person, at a consulate, whereas the latter can be requested online. Brazil eVisas have a two-year validity and for a stay up to 90 days per year. eVisas can only be requested for tourism purposes.
When applying for a Brazil eVisa, you only need to submit a scanned copy of your passport photo page, plus a photo of yourself. Here is where you'll find the Brazil visa application form!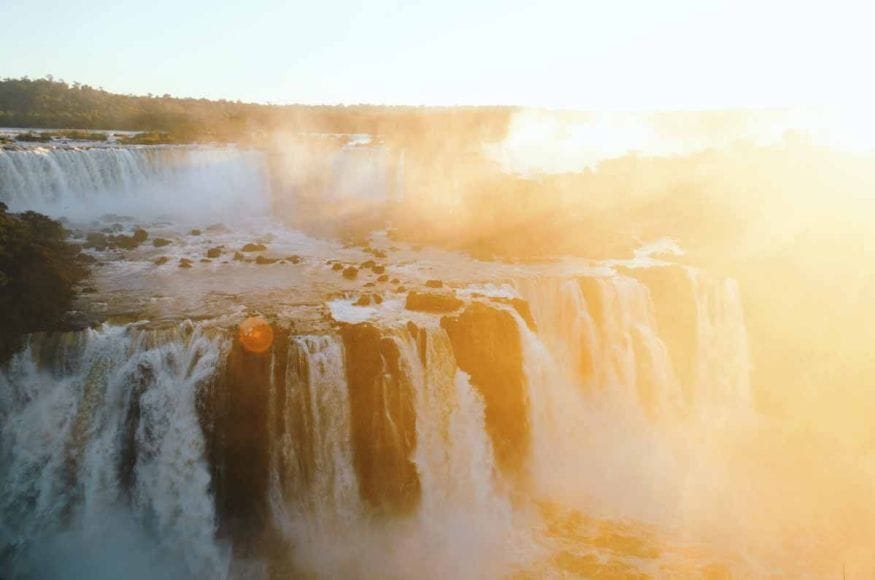 What are the Brazil eVisa Photo Requirements?
Please read carefully, as it is important that your Brazil eVisa photo fits the guidelines below. Make sure that your photo is no more than 6 months old and you are not using the same picture as your passport, or your application may be rejected.
Here are the guidelines!
The facial expression must be neutral
Taken against a white background
Eyes must be open and centered on the camera
No reflections, shadow, or glare in the photo
No headgear (unless for religious reasons)
The face must not be blocked or hidden in the case of headgear
Face and shoulders must be centered on the camera
No dark glasses, tinted lenses, or thick frames
Children must not have toys or pacifiers
Hands of people holding children must not be in the photo
(source – brazilevisas.com)
How Much Does it Cost?
Brazil applies a reciprocal fee policy for its visas, so prices vary according to applicant nationality. You must have a credit card or a debit card to pay visa fees online during the application process.
How Long Does the Brazil eVisa Take?
At first glance, the Brazil eVisa sounds similar to the US, Canadian and Australian electronic visas, which are often granted very quickly, sometimes almost immediately.
Average processing times for the Brazil eVisa are around 4-5 working days. Please take Brazilian public holidays into account, as offices are closed and visas are not processed.
When you're granted your Brazil eVisa, you'll receive an email with a PDF document, which needs to be printed and shown at immigration when you enter Brazil.
How Long Can I Stay in Brazil?
Brazil eVisas are valid for two years, and visitors can stay up to 90 days per year.
What Happens If I Forget?
If you don't apply for your Brazil eVisa (or regular visa) you won't be allowed entry in the country, and if you're flying more than likely you'll be denied boarding. There's no 'ah sorry I forgot' or 'I am (*enter nationality*), I didn't know I needed a visa'.
Don't forget to apply at least a few weeks before your departure!
Can I extend my Brazil eVisa?
Indeed, you can. Brazil eVisas can be extended by another 90 days. If you're outside Brazil, the process to extend an eVisa is very simple, virtually the same as applying for an eVisa. Processing time is 5 days.
If you're in Brazil, you'll have to visit a federal police station and present documents about your travel plans, proof of onward travel, proof of funds, plus your passport and original visa. You'll need to extend your visa at least one week before you are supposed to leave Brazil.
And What if I Overstay?
Brazil charges a fine for overstaying of 8 reais a day (less than €2), with a maximum of 800 reais. You will be asked to pay before you leave the country, and won't be able to return for 6 months.
Even though some travellers report overstaying Brazil visas as commonplace, we don't recommend doing so. Make sure you don't overstay your Brazil eVisa, and have everything in order to enjoy your trip to this stunning country!