Let's kick off our new monthly focus, China! Welcome to this beautiful and diverse country, that can be incredibly daunting for first-time visitors. So, we've put together a list to make things easier for you, with some China shots to give you a taste of what the country has to offer – and here are some interesting China facts to help you get started!
1) Sort out your visa
First things first: you need a visa to get to China. You can't get one on arrival, at least not as far as I'm aware. You don't need to go to a travel agency to sort out a visa; just pop into your nearest embassy or consulate, and make sure that you have:
Flights in and out of China (this may not be necessary if you're applying for your visa in South East Asia, but in Europe it is)
Hotel booking confirmation for about 30% of the nights you'll be spending in the country
Travel Insurance
Our visa application was rejected 4 times because we didn't have one or more of the above; sorting everything out in advance will save you time.
If you want to travel overland, just get a travel agency to sort out a dummy flight ticket for you; there will be an agency specialised in this kind of services just around the corner of most Chinese consulates.
If you don't want to book accommodation in advance, book from a site that doesn't require a deposit and then cancel the booking once you get your visa. Your itinerary won't be checked once in China.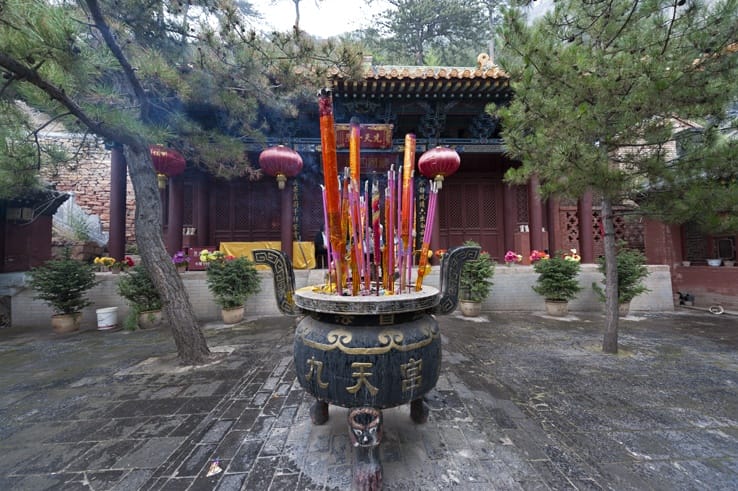 2) Choose what to visit
Most Chinese visas will have a duration of 30 days; barely enough to scratch the surface of such a big and diverse country. Focusing on one area will make things easier; you can always go back to see more.
We spent exactly 30 days in China and travelled around the Northeast, taking in Datong, Pingyao, Xi'an, Luoyang, Kaifeng, Shanghai, Suzhou, Taishan and Beijing.
Another common destination for first-time travellers is Yunnan, head over to Jonistravelling's site to check his comprehensive review of this province.
3) Take a phrasebook
We found travelling independently around China incredibly rewarding and interesting. Very few people speak English though, so a phrasebook will definitely come in handy to get the basics of Chinese pronunciation (very useful if you want to book bus or train tickets by yourself!) and some basic vocabulary and sentences.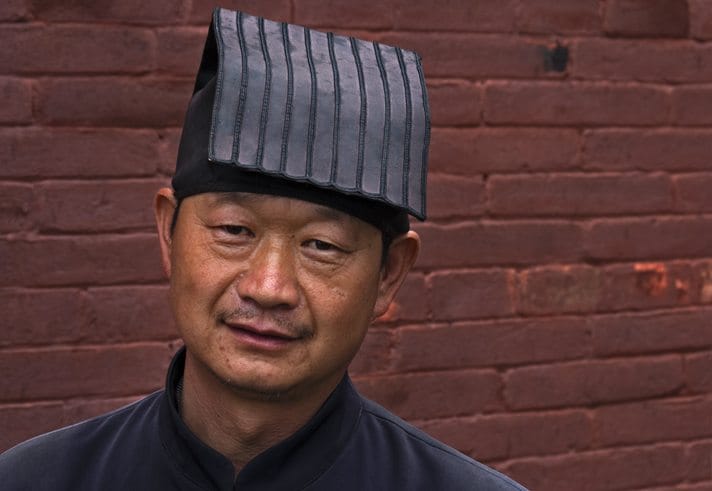 4) Don't plan everything
China first timers might get overwhelmed when researching their trip, and think that planning everything down to the last connection and hotel is the way to go. It's not that difficult really. Infrastructure and public transport are well organised and reliable, accommodation is plentiful (outside of national holidays) and Chinese people are only too happy to help and practice their English. We didn't plan anything, and never had trouble sorting out tickets or accommodation.
5) Enjoy the delicious food
Will I like the food? This is another typical China first timers question. Friend so and so said Chinese food in China is 'different' from Chinese food back home, and don't they eat cats, dogs and leopard fetuses?
Chinese food is indeed different from what is passed on as such back home; forget those fluorescent sweet and sour sauces and soy sauce galore. 'Real Chinese' is much tastier, and it changes a lot from one city to another, reflecting the diversity of the country. Moreover, so-called exotic meats fetch a high price on the market, so it's unlikely that your beef will in fact be dog.
6) Try Couchsurfing
We found Couchsurfing around China to be a wonderful experience. It's a great way to get in touch with Chinese culture, find the best eating spots and bars, and you can get your host to help out with practical stuff. For instance, we got our hosts to write down the address of our next destination to show passer-bys when asking for directions; whenever I tried to copy addresses down myself, it would take hours.
7) Watch out for scams
China is a very safe and hospitable country, but scams still happen. A traveller we met was parted with $600 in Shanghai after falling victim to an elaborate scam involving a self proclaimed 'language student' that invited him to a tea house for some English conversation. Sure enough, at some stage the 'language student' disappeared, leaving the unfortunate traveller alone with two bodyguard-type bullies that forced him to cough up.
8) Budget for entry tickets
I really, really wish somebody had given me this tip before going to China. Entrance tickets to sights are likely to take up a large slice of your budget; to give you an idea, entrance to the Hanging Monastery near Datong was RM 130, and our dorm beds for that night were only RM 40.
9) Use local transport
Local transport in China (at least in the area we visited) is fast, efficient and reasonably priced. We never booked buses upfront, just rocked up at the bus station and within an hour we were off.
Trains need to be booked; get a Chinese friend to write down everything for you on a piece of paper and hand it over to the ticket office attendant. We booked tickets 2-3 days before travelling and never had any problems getting the trains and classes we wanted. Our train classes of choice were 'hard seats' on day trains and 'hard sleepers' on night trains.
10) Be adventurous
This could be our mantra whenever we travel; but we feel it is particularly fitting in this case. Your first time in China will take you out of your comfort zone. More than likely, you won't understand the language. Communicating will be hard, making yourself understood will be hard, even making sense of a menu is likely to be a formidable task.
You can stress yourself out, go crazy trying to control everything – and perhaps hate China as a result. Our advice? Go with the flow. If you've got off at the wrong bus stop, have a wander, you may discover a new part of town. If the hostel you wanted to go to is full, pick another one. Don't stress out trying to find the ideogram for 'chicken' in your Chinese-only menu, order something random or point at others' dishes. It may end up being the best meal of your life.
I almost forgot… don't forget to download a VPN to stay connected, as several sites (including Facebook) are blocked in China!
If you want to do some pre-China reading, A Geek in China is the ideal book for you, offering lots of ideas to plan your itinerary and info about China's history, culture and naturally FOOD!