For us (and probably for most of you) Borneo equals wildlife. One of the best areas for wildlife watching is the Lower Kinabatangan in the Malaysian state of Sabah; that's where we headed, for a three day trip into the rainforest.
One of my life long dreams was to see the rainforest and wildlife in Borneo. Ever since we got to Malaysia, I started looking like crazy for a jungle lodge that was suitable for our (meagre) budget. Nothing. I remember hearing from my grandfather, who lived in British Malaya, that Malaysia doesn't really want backpackers. After travelling around Malaysia for a month, I couldn't help but agree with him. In Sabah, luxury rainforest lodges abound; but there's hardly anything for backpackers or budget travellers. Wonder if perhaps they'd rather leave the backpackers market to neighbouring Thailand.
Then, a fellow traveller recommended we checked out Uncle Tan's Wildlife Camp. It was the only backpackers lodge in Sabah; the only way to experience the rainforest on a budget. A three day tour cost RM 420, about 90 euro. To give you an idea, the cheapest midrange lodge we had found asked the same amount of money for a day.
So, we travelled to Sandakan, our departure point for Uncle Tan's. Even getting to the lodge is an adventure. We started with a bus ride to Sepilok, where Uncle Tan's headquarters are, not far from the famous Orangutan Rehabilitation Centre. Then we rode on a minivan for two hours through palm oil plantation, finishing off with an hour long boat ride on the Kinabatangan river.
On the boat, we saw our first surprise. Dozens of proboscis monkeys, jumping from one tree to another. The river at sunset was spectacular, a ribbon of golden water hemmed in by forest on both sides. Hundreds of egrets glided over the water; every now and then we saw the blue flash of a kingfisher.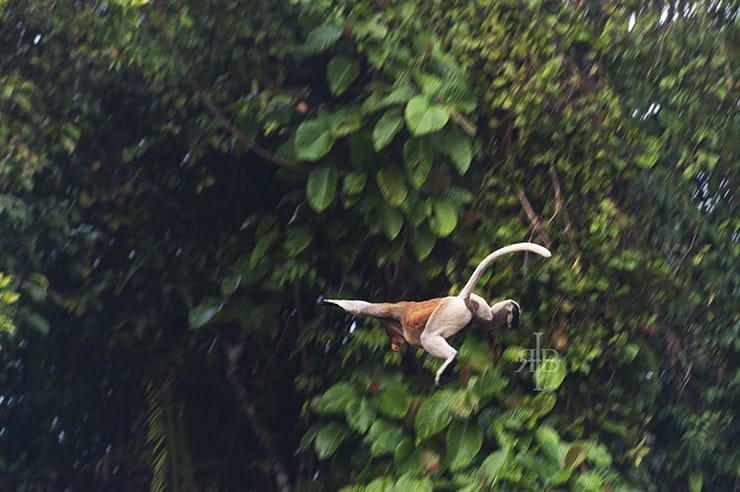 The camp is built on stilts, as the Kinabatangan frequently floods. Wooden walkways connect the common area to the huts and bathrooms; the jungle surrounds everything. We spent two nights sleeping in open-sided huts, with four other brave souls. We had no beds, just mattresses on the floor, wrapped in mosquito nets.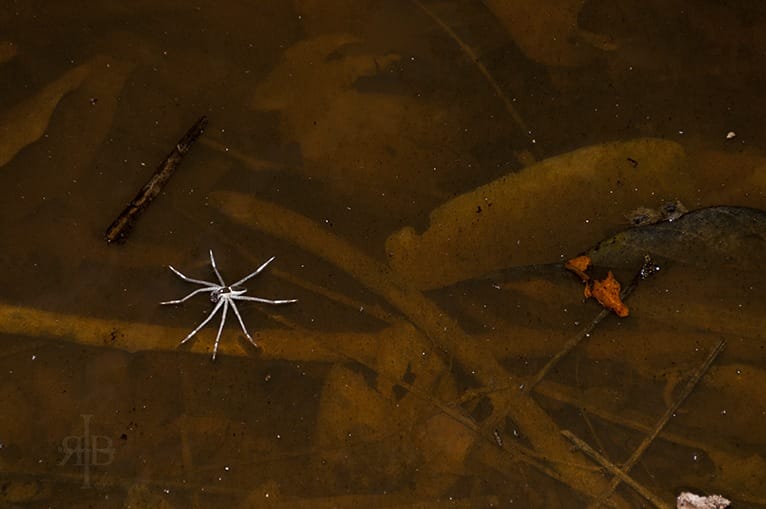 Some travellers woke up bleary-eyed each morning, complaining they hadn't slept a wink. For me, it was a wonderful experience. Sure, it was no Four Seasons; but there was something about magical about falling asleep with the sounds of nature. I had wrongly assumed that the rainforest would be dead silent; but there were whooshes and whirrs, birdsong and the flutter of moths and insects. One night, on my way to the toilet, I saw a buffy fish owl perched right in front of our hut.
I'm so glad we ended up at Uncle Tan. The place was fabulous and excellent value. The atmosphere was happy and relaxed, with the young staff playing guitar and singing at mealtimes, it felt like a school summer camp. During our three day two night stay, we did two dawn boat rides, two night excursions (one boat and one hike), two sunset boat rides and a couple more hikes through the forest.
When we did get to the forest, I was disappointed.  I remember my grandfather telling me of how dense and thick the Bornean rainforest was, and of how an orangutan could cross the whole of Borneo swinging from one tree branch to another. Sadly, those times are well and truly gone.
When we visited, all we saw were small patches of secondary forest interspersed between palm plantations. Nothing like the majesty of Taman Negara or the Ecuadorian Amazon. However, this is the reason why the Lower Kinabatangan river is so rich with wildlife. Heavy logging has pushed all the animals into relatively small areas, making wildlife spotting easy. Something between an eco-crime and a photographer's paradise. We didn't need to hike and sweat for hours in the rainforest in the hope of catching a glimpse of a monkey. Twenty minutes on a boat down river and we saw proboscis monkeys, long and pig-tailed macaques, orangutans and gibbons; plus hornbills, kingfishers, the ubiquitous egrets, crocodiles and monitor lizards.
I am fascinated by primates. Never before was I able to appreciate several species all at once, and to notice their temperament. Long-tailed macaques are 'cheeky monkeys', the ones who steal your food. Pig-tailed macaques are aggressive and territorial; several travellers have been bitten when venturing too close. Proboscis monkeys are playful and love to show off, whilst orangutans are shy and elusive. These apes stole my heart. Never before I had seen great apes in the wild. We saw a mother and baby, high on a tree, cuddling up and feeding.
I have loved orangutans for as long as I can remember. I had just had a wonderful experience a few days earlier in Sepilok, but seeing a mother and baby orangutan in the wild was something else. On our way back to Sandakan, I heard people complain about the uncomfortable beds, about spiders creeping through the mosquito net, of the long slog from the huts to the bathroom. All I could think of was how privileged I had been, to be able to experience an ecosystem that may soon no longer exist.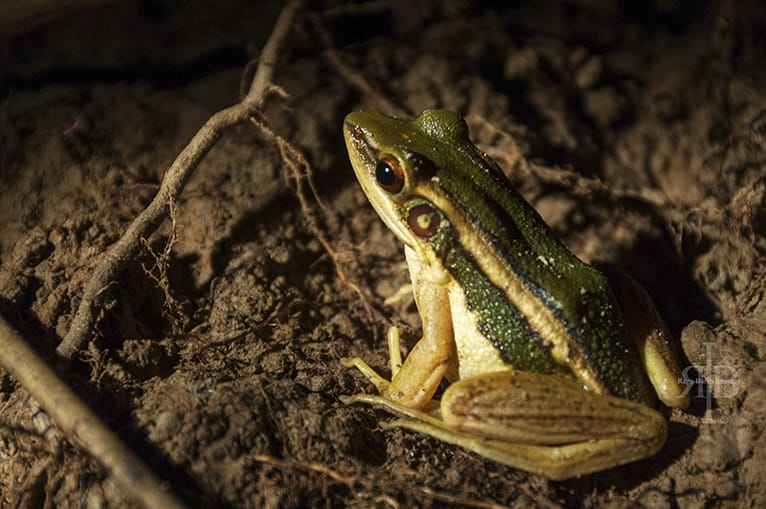 Did this post make you want to visit the jungle? If you can't make it to Borneo, how about Burna? Check this amazing post of jungles in Myanmar!