We have spent the whole of April retracing the steps of our trip to Malaysia, to celebrate Visit Malaysia 2014. We got lost in the jungle and witnessed ancient festivals, tried delicious food and explored amazing nature.
Do you need any more convincing? To say farewell to Malaysia, we have rounded up ten good reasons to visit this great country.
1) Locals are kind and friendly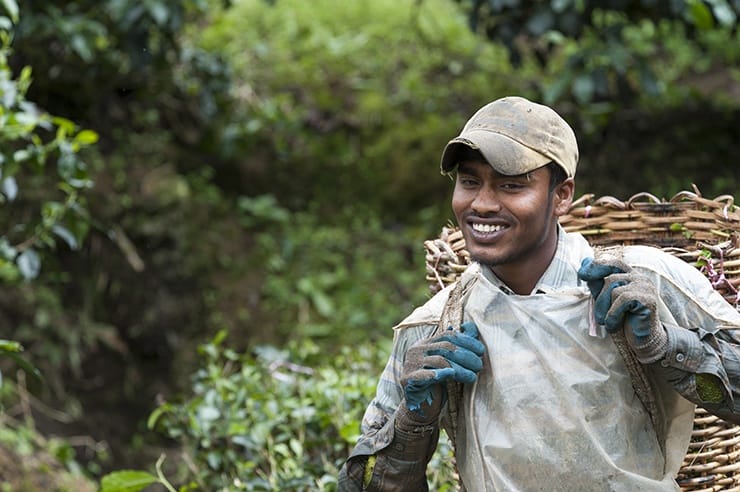 There's something different from the rest of South East Asia. None of that walking ATM feeling; fewer touts, no attempted scams, and a general feeling of being safe at all times. To us, Malaysians seemed genuinely happy to see tourists and were always ready to help whenever we found ourselves in trouble.
On top of that, English is widely spoken, courtesy of the fact that Malaysia used to be a British colony. It was easy to chat, on the bus and in food courts, on beaches and in hostels. Some of these connections became wonderful travel memories.
2) Wildlife
Whoa, don't get me started! Wildlife was one of the reasons why we decided to visit Malaysia, and perhaps THE reason why we flew over to Borneo for two weeks. And let me tell you, we were not disappointed. We visited Sepilok, an orangutan rehabilitation centre, that allowed us to get close to these wonderful creatures. Then, we spent an amazing three days in the jungle, where we saw wild orangutans, gibbons, proboscis monkeys, monitor lizards and thousands of colourful critters.
3) Scenery
From jungles to mountains, hills to beaches, Malaysia offers a variety of beautiful landcapes that will please even the fussiest photographer and landscape junkie. We fell in love with the jungle of Taman Negara and the tea plantations of Cameron Highlands; and there are several scenic spots we did not have time to visit, such as Gunung Mulu National Park and the Perhentian Islands. Well, another excuse to get back!
4) Trekking
Malaysia is a land of natural beauty, and exploring on foot gives you the chance to get close to nature. There are plenty of trekking opportunities; we explored the jungle of Taman Negara independently (even though we did end up getting lost…), trekked around Penang Hill and Mount Kinabalu, and spent two days hill walking in Cameron Highlands. And this is not all. We heard about the great beach scene of Langkawi, a tropical island paradise, and that the world's tallest trees have recently been discovered in Borneo.
5) Culture
This is probably the reason why we loved Malaysia so much. Few countries are as culturally diverse as Malaysia, and that becomes instantly clear walking around cities; mosques give way to Taoist pagodas, while South Indian temples appear just around the corner. Malaysia today is the product of three different cultures, Malay, Indian and Chinese. Truly Asia, indeed.
6) Festivals
Great festivals are a direct consequence of cultural diversity. We visited for a month between January and February, and we had the chance of witnessing two great celebrations; Thaipusam and Chinese New Year. Every month there are festivals around the country; religious or secular, sports and cultural events. Malacca is also supposed to be an amazing place, definitely on our list for our next visit!
7) Value for money
It may not be the cheapest South East Asian country, but Malaysia offers great value for money. Prices are more than reasonable in comparison to Western standards, and the quality of accommodation and transport is excellent. On average, we spent between RM 50 and RM 80 for double rooms in hostels and budget guesthouses, often even with air-con and private bathrooms. Buses and trains are also a step up from cramped Thai and Laotian affairs!
8) Cities
I have a soft spot for big cities in Asia. I love the traffic and the buzzing atmosphere, the food courts and the street markets, faiths and cultures mingling. Malaysia's capital Kuala Lumpur (KL) is one of South East Asia's best cities, with enough sightseeing to keep you busy for a few days. However, the real surprise for us was Penang; our favourite destination by far. A great city, delicious food, cultural sights and incredible nature packed into a small island.
9) Beaches
We are not beach people, one day or two is plenty enough for us. Having said that, we did find some amazing beaches in Malaysia. Pulau Sapi off the coast of Kota Kinabalu makes for a wonderful day trip, and there are some lovely stretches of coast on Langkawi, a honeymoon island a short ferry ride from Penang. Diving enthusiasts will also be spoilt for choice; the coast of Pulau Sipadan is considered among the top dive sites in the world!
10) Food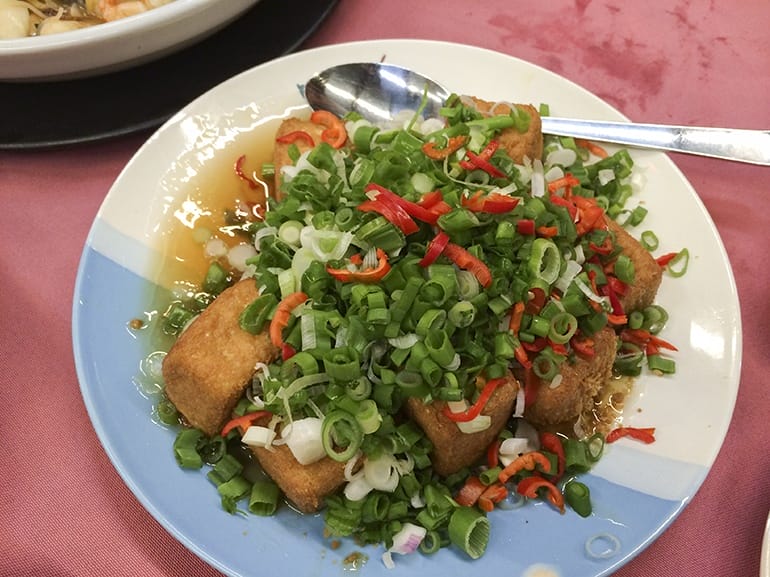 There was no other way to conclude this list; pure and simple, Malaysian food is the best in the world. The best of the best in our opinion is the food from Penang; have a look at our Penang in Ten Dishes post, but be careful if you're hungry!
Do you have any other Malaysia tips? Great places, treks, beaches or festivals? Places to go to sample Malaysian food?
This post contains affiliate links, which means that if you book your accommodation through these links I'll receive a small commission at no extra cost to you, which will help me maintain the site!