On our quest to discover urban nature around Europe, we've taken a trip to Budapest and visited the city's very own Central Park, Margaret Island.
A quick history of Margaret Island
London has Hyde Park, NYC has Central park, Paris has Jardin du Luxembourg. Budapest's green oasis is Margaret Island or Margitsziget, an island in the river Danube that runs through the city.
Margaret Island used to be called Rabbit Island in the middle ages, and it was a royal hunting reserve. Following the Mongol invasion, the Hungarian King Béla founded a nunnery on the island, and vowed to send his daughter Margaret to it if he was able to retake the country from the Mongol invaders.
Shortly afterwards, the Mongols left Hungary and true to his promise, King Béla sent 11 year-old Margaret to the convent. Since then, the island has taken her name.
Nowadays, the island is a public park, connected to the city by Margaret Bridge. It's a popular place for Budapest locals to spend an afternoon, relaxing, doing sports or simply walking around. Here we share with you seven cool activities to do on the island, to help you plan a day on this wonderful island.
1) Ride in a funky vehicle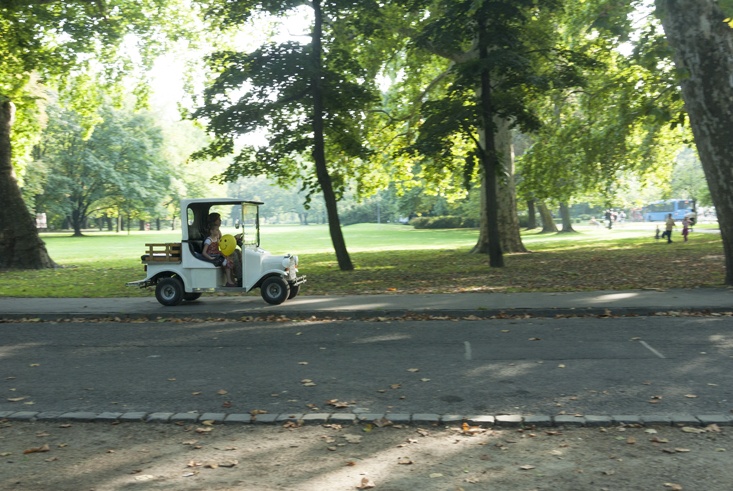 The island is 2.5 km long and 500 m wide. if you're travelling with kids or elderly parents, touring it on foot is probably not an option. But fear not, bus number 26 runs the length of the island, and on the island itself there are plenty of vehicles to hire.
Bicycles are probably the easiest option, and can be hired from many operators at the end of Margaret Bridge. If you're after something a little more unusual, you can also rent cyclo-pousses/bringo carts, golf carts, electric scooters and even funny egg-shaped cars.
2) Climb Margaret Island's water tower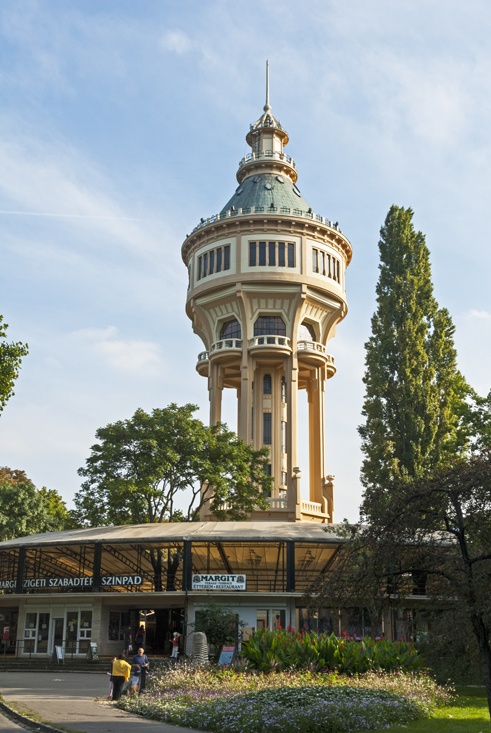 Margaret Island's beautiful water tower was built in Art Nouveau style in 1911. It provides water for Margaret Island's residents, restaurants and hotels. In 2012 it was open for visitors, and since then it has been used as a venue for art and photography exhibitions, as well as being the location for Budapest Summer Festival.
It's possible to climb the island, to enjoy a view of Margaret island, the city and Buda Hills from above. When we visited it had just closed for the day; reason enough to go back!
3) Go squirrel spotting
My favourite activity around Margaret Island was walking around, enjoying the shade and tranquillity of a late summer afternoon. It's the perfect place to spend a day relaxing with a book, so close yet so far away from the busy city centre. While I was sitting on a bench, I spotted this little guy. And then another, and another. There may not be as many as in London's Hyde Park, but Margaret Island's red squirrels are a lot cuter!
4) Go for a dip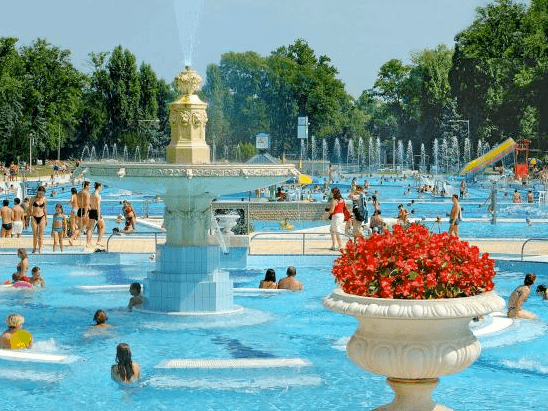 If you have visited Budapest, you'll know that the city is famous for its thermal baths. Margaret Island's very own baths, Palatinus, have a lot more to offer than your standard, stuffy thermal baths. Not only are there thermal pools, there are also adventure pools, water slides and wave pools, making it the ideal place to relax and have fun at the same time.
5) Visit the Rose and Japanese Gardens
Just opposite Palatinus you'll find the stunning Rose Garden, a wonderful place to visit especially in late spring, when the flowers are in full bloom. On the northern tip of the island there's a Japanese garden, with a fish pond, a rock garden, dwarf trees and an artificial waterfall. Two very different places, both of them well worth a visit.
6) Visit Margaret Island's ruins
If you want to step back in Margaret Island's history, you can take a walk through the ruins of its past. Not far from Palatinus you'll find the ruins of a Franciscan church, of which not much remains besides some walls.
Further north there are the ruins of the Dominican nunnery, the one founded by King Béla where Margaret was sent to live.
7) See the Musical Fountain
The Musical Fountain is located near the southern end of the island. It was renovated in 2013 and it's beautifully illuminated at night. Music is played four times a day, at 10.30 am, 5, 6, 7 and 9pm. A variety of pieces are played, from Brahms to Bocelli, from Simon and Garfunkel to Vivaldi. If you want to hear the whole repertoire, head there at 6 or 9pm.
Our Budapest visit was kindly assisted by the Hungarian National Tourism Office, that provided us with a Budapest Card.