Welcome to this guest post about Kyoto off the beaten path, written by fellow blogger Robert Schraeder!
For Robert, paradise on Earth is Kyoto during cherry blossom season (but at 5 or 6 in the morning, to avoid the crowds). He created Japan Starts Here as a source of information — and inspiration — for travellers to his favourite country.
Kyoto is a beautiful city (the most beautiful in the world, as far as this Japan aficionado is concerned), but its crowds can be overwhelming. Some travellers attempt to avoid crowds in Kyoto simply by visiting the city during off-peak times, but I thought I'd do you one better. Here are my favourite destinations and experiences in Kyoto off the beaten path.
This is not to say all the things to do in Kyoto I'm going to recommend and extremely obscure, or will require you to travel far outside the city centre. Still, the unique Kyoto trip ideas I'm about to present to you will excite and thrill you, whether it's your first trip to the city or your 50th.
Do you have limited time to spend in Kyoto? Avoid the crowds and enjoy Kyoto off the beaten path with these tours!
To know more about offbeat places in Japan, have a look at our 2 weeks alternative Japan itinerary!
Underrated Kyoto Destinations
Kyoto Imperial Palace
It might seem strange to name a place as ubiquitous as Kyoto Imperial Palace as one of the city's underrated destinations. However, while this massive complex is just over the Kamo River from crowded Higashiyama (not to mention, free and open to the public 24 hours a day), it's a place many travellers skip all together.
Note that if you want to visit the walled off Sento Gosho garden along the Palace's eastern flank, you'll need to make advance reservations—your hotel can help you with this.
Okochi-Sanso Villa
It's difficult to deny that Sagano Bamboo Grove in Arashiyama is a stunning place. However, it's just as impossible to cope with the crowds that usually clog it – if you want to avoid the crowds in Kyoto, you'd better head somewhere else. One way to quite literally rise above this congestion is to walk westward through the forest until you can't go further, then hang a right: Welcome to Okochi-Sanso Villa.
The former home of a Japanese movie star, this lush garden offers one of the best panoramas of Kyoto. Admission, which includes matcha green tea and cake, will cost you ¥1,000.
Hikone and Nagahama Castles
As you might imagine, some of the best places to experience Kyoto off the beaten path are slightly outside the city centre.
Lake Biwa, for example, which sits in Shiga prefecture just northeast of Kyoto. In addition to being one of Japan's largest freshwater lakes, Biwako (as it's known in Japanese) is home to a pair of castles: Nagahama Castle, a 20th-century re-construction of a 17th-century fortress; and Hikone Castle, which also dates back to the 17th century, and is one of Japan's twelve original castles.
If you're planning to visit Fukuoka as well, make sure you read our post about the best day trips from Fukuoka!
Uji
Another unique day trip from Kyoto is the city of Uji, which is located in the southern part of Kyoto prefecture about 45 minutes south of Kyoto Station – and also happens to be UNESCO-listed!
An excursion to Uji can take two forms. Some travellers will prefer to focus on the variety of matcha green tea experiences, and even visit one of the tea farms just outside the city. Others will enjoy the gorgeous traditional architecture of Uji, the crown jewels of which are 10th-century Byodo-in and a 13-story stone pagoda.
Unique Kyoto Experiences
Take a Sake Tour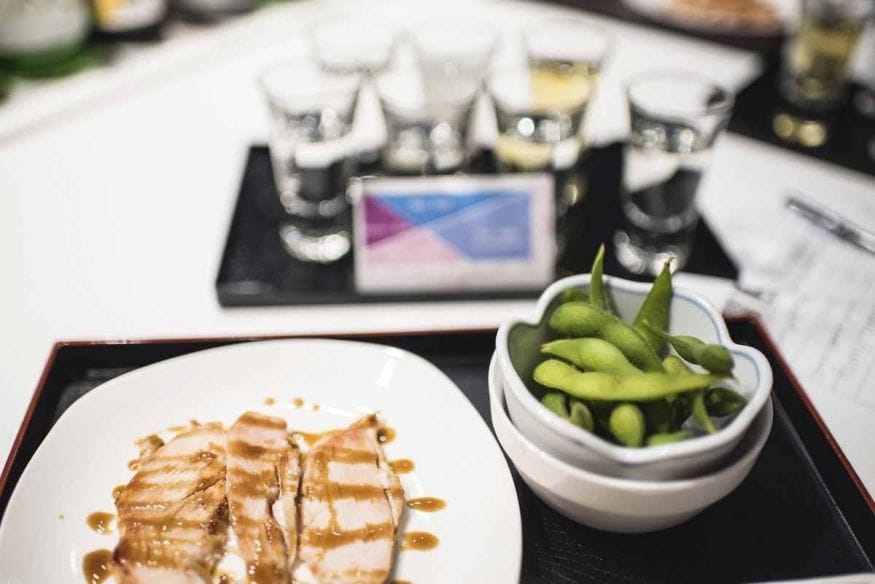 Most people know Kyoto as Japan's ancient capital, and little more. But Kyoto's southern Fushimi district (which was also briefly Japan's capital) is famous for something else—it's one of the top sake producing areas in all of Japan.
Whether you traipse amid the sake warehouses and visit the 400-year old Gekkeikan Brewery by yourself, or take a guided sake tour that includes personal insights and even a pairing session, kanpai (that's Japanese for "cheers") to you!
Visit a Popular Shrine at Night
One way to enjoy Kyoto off the beaten path without… well, going off the beaten path is to visit popular attractions like Nishiki Market or Fushimi Inari at unpopular times.
For example, beat the crowds at the orange gates of Fushimi Inari Shrine, Kyoto's most Instagrammed attractions, by visiting at night. Since Fushimi Inari is a shrine and not a temple, it's open 24 hours and is also free to enter. The shrine is located a few stops north of Fushimi's sake district on the Keihan Main Line.
Monkey Around
Crossing Arashiyama's Togetsukyu bridge can feel like an stampede, albeit one of loud throngs of tourists as opposed to livestock.
The south bank of the Hozu River, however, is home to one of Kyoto's most unique experiences, which is comparatively un-crowded. As its name suggests, Iwatayama Monkey Park is home to dozens of red-faced macaques, and also offers a great view of Kyoto's city centre if it's a clear day.
Watch a Kabuki Performance
Most travellers who come to Kyoto traipse through the Gion district by night in search of a Geisha (or, in some cases, pay for an expensive Maiko dinner to guaranteed a sighting).
Very few continue walking westward down Shijo-dori from Gion to the Minamiza Theater, one of the best places in all of Japan to see a traditional kabuki dance-drama performance. Don't have time for a show or can't get tickets? At the very least, make sure to admit the beautiful facade of this 17th-century hall.
Where to Stay in Kyoto
There are lots of contenders for the best ryokan in Kyoto, but in the spirit of this post, I'd like to recommend some unique options. My personal favourite place I've ever stayed in Kyoto is Ryokan Uemura, a small guest house in Highashiyama, just steps from Maruyama Park, owned by a woman whose family has lived there several generations.
On the higher end, the Yachiyo Ryokan inside Nanzen-ji temple is very special, while the budget-friendly Santiago Guest House positions you right on the edge of all Kyoto's action.
When to Visit Kyoto
In general, the best time to visit Japan is either cherry blossom season (which take places during the first and second weeks of April in Kyoto) or the autumn colour season, which in Kyoto reaches its peak in late November or early December. However, the obvious drawback to visiting Japan during peak periods is crowds.
A unique time to visit Kyoto while escaping the crowds is during the winter, when temperatures are relatively mild (usually above freezing), but crowds are minimal. The summer is also a less-crowded time to visit, though this can be very wet due to the annual tsuyu monsoon.
The Bottom Line
Planning to spend some time in Kyoto off the beaten path is a great idea, even if it's your first trip to the city.
The Kyoto attractions and experience I've curated are a mix of truly obscure destinations, and relatively mainstream ones that manage to fly under the radar in certain circumstances. Make your unique Kyoto trip extra special by staying in an authentic ryokan guest house, or visiting during an off-peak period.
Follow Japan Starts Here on Facebook, Twitter or Instagram to see where his next Japan trip will take him.
Pin it for later?