Are you planning a long distance hike? We know that choosing what to pack can be a real challenge. So, whether you are planning to hike the Camino de Santiago, the Pacific Coast Trail or the Inca Trail, this post is for you – we've put together a long distance hiking packing list, to help you plan your next adventure!
Hiking is one of our favourite activities – we believe there's nothing more romantic than travelling on foot.
That's it. Let's get to the point now. If you do decide to embark on a long-distance hiking trip – whether it's for three days, three weeks or three months – knowing how and what to pack will literally save your life.
If you have to carry all your gear on your back, in the heat, in the rain, day in day out walking for hours every day, bad packing can turn your long-awaited holiday into a real disaster.
Our first long distance hike was the Camino de Santiago in 2013. We loved the experience so much that we decided to plan another one, #EverymansFinland – our summer adventure in Finland, a long distance hiking adventure taking us from Porvoo to Turku and across the Baltic sea to the Aland Islands. Then, the following year, we headed to Kyrgyzstan for the Turgen-Ak Suu hike, another long-distance adventure!
We're actually in the middle of this hike right now – we are writing to you from Martinpiha, a lovely summer hotel on the island of Lohjansaari, and we've walked about 150 km since we started two weeks ago.
This long distance hiking packing list was put together from our experience of two hikes, the Camino and #EverymansFinland. Both these hikes happened in summer, so the packing list is ideal for a spring/summer/autumn hike, including temperatures ranging between 10° and 30°. A long distance hike in winter would be a whole different adventure, requiring completely different planning.
So, let's start with the basics – and if you want to know what I take on my travels that don't involve hiking, check my very own carry-on packing list for lazy girls!
The Golden Rule – Pack LIGHT!
I can't stress this highly enough. The lighter your pack, the more enjoyable your hike will be. There's nothing worse than clambering up hills in the heat with a massive pack cutting into your shoulders. You know when you're packing for a weekend or a regular holiday and think 'I'll take this *insert item* just in case'? If you're going hiking, DON'T. Let me say that again. The lighter the better.
Try to leave clunky electronics at home, pack only a few items of clothing and 3/4 pieces of underwear, ditch large-size bottles of shampoo, shower gel and others – basically, only take what you REALLY need.
I am 1.72 m tall and weigh approximately 60 kilos, and the perfect weight for me to carry is 8-9 kilos. I can walk up to 30-35 km a day without getting too tired with this kind of weight. Nick (1.82 m tall, 75 kilo weight) can carry 2-3 kilos more than me without suffering. Of course, how much you can carry will vary depending on your body and fitness level – but unless you're a Navy Seal, it's unlikely you'll be able to carry 20 kilos on your back easily.
I'll say that one more time. Pack light! You can't say I didn't warn you!
Our Backpacks
Rule number 2 – choose a good backpack! Doesn't matter if it costs a little extra, chances are it will be money well spent. On our first hike, we I bought a €50 pack. Halfway through the hike, Nick lost feelings in this lower arms and hands because the straps of his pack dug into his nerves. Not to mention that the 'raincover' wasn't actually waterproof and a couple of our zippers broke throughout the hike.
On this hike, we are carrying two Osprey backpacks – an Osprey Kyte 46 (me) and an Osprey Kestrel 48 (Nick). So far, we are really happy with our backpacks – they feel sturdier than our previous ones, and are a lot easier to carry.
These are the characteristics of our Osprey packs that we especially like – we sincerely recommend looking for a pack with similar features.
Back ventilation – our Osprey packs have an Airscape backpanel, our previous packs had an arched back, but that made packing difficult
Access to a water pouch or side pockets for water bottles (our packs have both)
Side zippers to access the contents of your backpack without unpacking everything
Hip belt and chest strap – remember the weight of your pack should be on your hips, not shoulders
Separate compartments for sleeping bag/shoes/dirty clothes/whatever
Lots of straps to attach sleeping bag/tent/tripod/whatever to the outside of the pack
Osprey's packs are generally really excellent quality – several of our friends use them and spoke very highly of the brand. To help you choose the right pack for you, Osprey has created the Pack Sizer app, recommending the best backpacks among their range based on your needs and body shape.
Our Shoes
Unless you're hiking the Himalayas, leave your hiking boots at home. Honestly! Hiking boots are heavy and uncomfortable, plus they are a lot more likely to cause the terrible hiker's nightmare, blisters.
We hiked the Camino with 'approach shoes', a kind of lightweight hiking shoe, with a rugged sole and waterproof cover. Our choice were the Wildfire,
and we were very happy with them.
However, for Finland we decided to opt for something even lighter, due to the fact that there would be next to no hills, unlike the Camino that included some mountainous sections. So, we chose two different kinds of trail running shoes – Nick opted again for the Salewa Wildfire and I chose the La Sportiva Ultra Raptor. We're both happy so far.
On top of that, we're carrying a pair of sandals each that we wear after hiking to give our feet a break – Nick has a pair of Teva Hurricane 3, whereas I am a Birkenstock fan.
An alternative to sandals we've carried on other long-distance hiking trips are pair of Tropicfeel, fantastic travel shoes that are lightweight, quick drying and just crazy comfortable!
Looking for more info on what to pack? Check out our new staycation packing list!
Long Distance Hiking Clothing
Here's what I am carrying in terms of clothing:
4 t-shirts or tops – two microfiber, and two Beyond the Backpack's tank tops, ethically produced with a super-soft material 100% made from recycled plastic bottles! Use the code crowdedplanet10 to get 10% off on your order!
A lightweight hoodie
A heavier sweater
A Gore Tex jacket
2 pairs of 'presentable' trousers
1 pair of leggings (for walking)
1 pair of hiking trousers with detachable legs
Underwear – 4 pants, two bras (one sports, one normal)
4 pairs of socks – two normal, two Danish Endurance compression socks
I can't recommend the Danish Endurance socks highly enough – they felt odd at first, as they really are quite tight around the calves, but after having hiked one day with and one day without them, I definitely felt the difference. My legs felt a lot less tired with the compression socks on.
That's it. As you can see, layering is key. If it's a cold day, I'll wear my leggings and another pair of trousers on top, or a t-shirt, hoodie, sweater and Goretex jacket at the same time. You might want to add a fleece if the weather is likely to dip below 10°, or waterproof trousers if it's raining a lot, but that's about it.
Other Useful Accessories
Scrubba Bag
As I am only carrying a few pieces of clothing, every few days I have to wash them. Sometimes we are lucky and get to use a washing machine, other times we have to do it all by hand. In these cases, a Scrubba Wash Bag
definitely helps.
A Scrubba is basically a dry bag that doubles up as portable washing machine. The principle is easy – get your dirty clothes in, pour water and washing detergent, close it all up, get rid of excess air through a valve, and roll your clothes around for a few minutes, as if you were kneading dough. There's a washing board built into the bag that will help get rid of the excess dirt. Rinse everything a couple of times and you're ready to go.
Naturally, it's not quite using a washing machine – but it's a lot easier, quicker and less messy to wash with a Scrubba than in the sink or a river!
Lifestraw Water Bottle
Remember when I recommended packing under 10 kilos? You'll have to add water on top of that. If you're hiking on a hot and sunny day, you might need two litres of water or more per person. Clearly, you can buy some on the way – something that can be easily done on established trails like the Camino, not so much in Finland, where we are crossing back country roads and national parks and sometimes we don't find shops for days at a time.
The LifeStraw® Go Water Bottle is perhaps the best water purifications system out there. I'll refer you to the Lifestraw site for the technicalities – basically, with a Lifestraw, you can even drink out of a puddle, and you'll be fine. I have a Lifestraw water bottle with me that holds just under a litre of water. I fill it up from streams, rivers, lakes – pretty much anywhere, and thanks to the filtration system I always have a supply of clean drinking water.
For every Lifestraw product you purchase, a school child in Kenya will receive safe drinking water for a year. Check this map to see how many communities the project has benefited so far.
Water Reservoir
The easiest way to carry water is through a reservoir that can be easily inserted into a special pouch in your backpack. The reservoir is connected to a straw and mouthpiece that can be easily looped around your back and shoulders, placing the mouthpiece where you can easily drink without stopping your hike or using your hands.
We have used Camelbak products for years. Reservoirs are really convenient because you can just take sips as you wish while you walk, allowing you stay hydrated.
GPS
You don't need a GPS if you're hiking a well-marked trail like the Camino, but if you're going off the beaten track and making your own trail (as we're doing here in Finland) a GPS is ESSENTIAL. It might even save your life. We got lost in the jungle of Taman Negara a few years back and only made it out by sheer luck. With a GPS, it would have been much easier.
If you've never used a GPS before, make sure you load it with the right maps and spend some time learning how to use it and planning your route. We use a Garmin GPSMAP 64S GPS and couldn't be happier.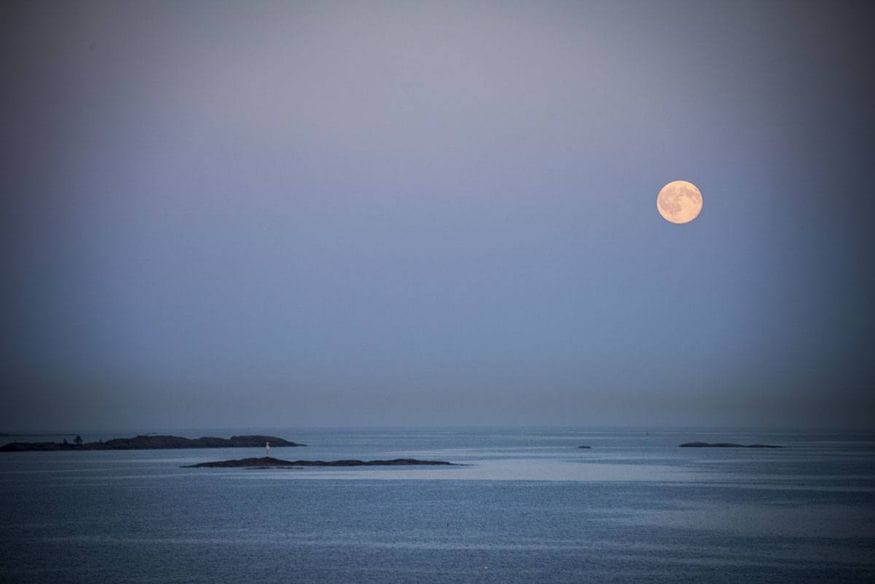 Camping Equipment
Will you need to camp on your long distance hiking adventure? If the answer is yes, you'll have to carry a little more equipment. Always go for lightweight – this is what we are carrying right now.
A two person tent – this is a great lightweight model
3-season sleeping bags
Sleeping mats – again, we've had the same ones for ages. Nick uses a 120 cm sleep mat that is significantly lighter and easier to carry than my full body one. THERMAREST makes the best sleeping mats in the market
A lightweight one person cook set
Two 'sporks' and a Swiss Army knife
There's no need to pack your own stove in Finland, as every campsite has a fireplace and wood freely provided by the government. If you're hiking elsewhere, Trangia makes good camping stoves.
Feel free to get in touch if you need more info on long distance hiking! I hope these packing tips were helpful in planning your next adventure.
Some of the items mentioned in this hiking packing list were provided to us free of charge. This did not influence our opinions.
This post contains affiliate links, which means that if you book your accommodation through these links I'll receive a small commission at no extra cost to you, which will help me maintain the site!
Pin it for later?