What to pack for a staycation? Sometimes, that can be even more confusing than packing for an actual holiday. Since I love staycations, and one of my current gigs is giving me a real insight into the art of staycations, I've decided to put together this staycation packing list, together with some tips on where to have the best staycation in Milan!
Up until two months ago, if you had asked me what I thought of staycations, I would have screamed 'not for me'. After all, before we became digital nomads we used every chance to get away from our home city, and after we started travelling full time, being home was the closest we ever get to a holiday.
What do you Mean by 'Staycation'?
Before I jump into discussing how and why I became a staycation expert, let's discuss for a minute what I mean by staycation. I'm sure you'd be aware that the term itself is a blend of the words 'stay' and 'vacation'. Some define 'staycations' as holidays spent in one's own country, whereas others by 'staycation' mean when you have time off work, but decide to stay at home (to do some renovation, long-forgotten house work, or just chill).
Personally, I disagree with the first definition. I'm from Italy – if I spend two weeks in Sicily or travelling across Europe by train, why would the first be less of a holiday than the second? However, if I decide to stay at home during my annual holidays, why on earth would I need a staycation packing list?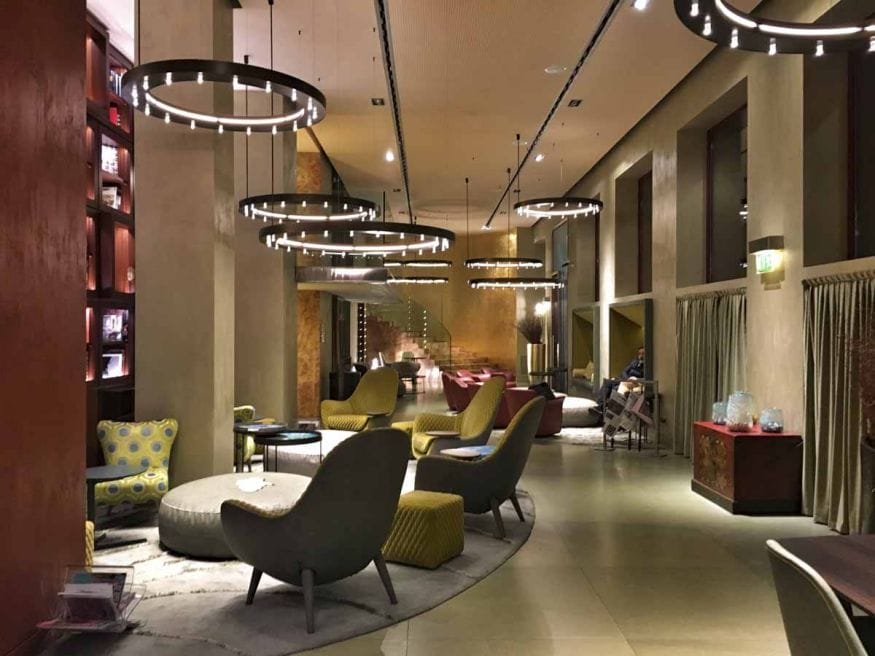 What I am going to refer to as 'staycation' within this article is a short break spent in one's home city, staying somewhere else than at home – in a luxury, boutique, design hotel, or even in a hostel or holiday apartment, or at a friend's place.
Staycations allow you to experience your home city from a different point of view, getting to know new areas and neighbourhoods. Depending on where you decide to spend your staycation, you may choose a hotel with a spa or a very nice restaurant, or a place that it walking distance from a theatre or cinema, for example. Ultimately, I think relax and indulgence are the main reasons to go on a staycation.
About two months ago, I started writing hotel reviews for the Telegraph, the famous British newspaper. Mostly, I write reviews of Milan hotels, my home town and the place where we stay in between trips (usually about two-three months every year). That means that every week I am in Milan, I spend between two and five nights staying in hotels around the city, usually for one night at a time. Now, if this doesn't make me a staycation expert, I don't know who else would be one!
My Favourite Bag for a Staycation
We always travel light, whether we go on a long-distance hike or just regular trips. I hate wheeled bags and only ever take hand-luggage size backpacks, even when we are off for months at a time – check out my popular carry on packing list for lazy girls to get an idea of our travel style.
I have a selection of backpacks of all shapes and sizes, usually scratched and ruined after being thrown around. However, my battered backpacks are not really suitable for the luxury properties that I often stay at.
Since the point of a staycation is staying somewhere nice, I recommend choosing nice-looking bags, too. I am in love with Trendhim leather accessories – they are unisex and made with great quality leather, and they are really convenient with lots of pockets and compartments to store your laptop and other travel essentials.
We have two bags from Trendhim – a backpack and a shoulder bag, and they are always my go-to choice when it comes to packing for my staycations. The shoulder bag is perfect for a one-night stay, whereas the backpack is ideal for two or three nights, or if I take more than one outfit with me.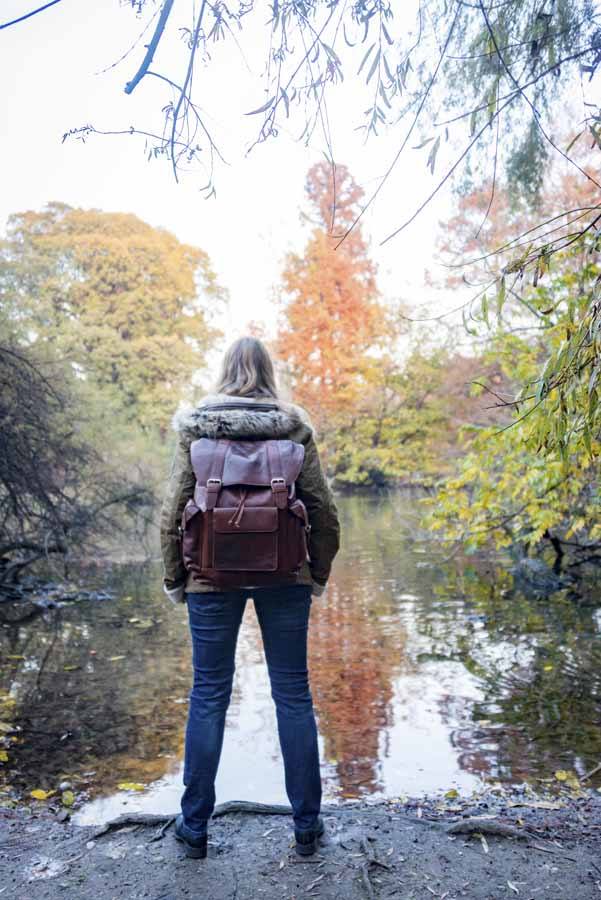 What to Pack for a Staycation – My Essentials
My staycation packing list is essentially an overnight packing list – which can be used not just for staycations, but for any kind of getaways where you spend one or two nights away from home.
I usually wear a smart but casual outfit, and take another with me if I am going for dinner at a fancy hotel restaurant or somewhere nearby.
Here's an example of what I might pack for an autumn/winter staycation:
Parka coat
Cashmere sweater
Cotton shirt
Jeans or tailored black trousers
Ankle boots
A pair of Tropicfeel, my favourite travel shoes! They're lightweight, quick drying, just super comfortable – and they also look smart!
For a summer staycation, I would be packing:
Summer top or t-shirt
Harem trousers (I am addicted to those)
Flat Sandals
or a multipurpose summer dress
It's easy to customise both these outfits for the evening, adding a nice pair of heels for the evening, or swapping the top or t-shirt for an embroidered shirt in summer and the men's shirt for a nice top in winter.
Besides clothes, since the point of my staycations is enjoying hotels and their amenities, I also take with me the following items:
One-piece swimsuit (to enjoy the hotel pool and spa area)
Sleeping mask
A face mask and body scrub
A comfy pyjama and slippers to wear in the room
Good quality eco-friendly shampoo, body wash and conditioner, because I don't really trust the quality of toiletries provided in hotels and HATE those little plastic bottles (so wasteful!) – we love Lush and Live Clean products!
Best Hotels for a Milan Staycation
I am going to be updating this list regularly as I visit more properties. Here's a list of my favourite hotels for a staycation in Milan – all personally tried and tested!
Are you staycationing elsewhere? Check these articles!
Some of the products mentioned in this article were sent to me as samples. This article contains affiliate links.
Pin it for later?