Here we share for you 13 things to do in Cairo in 3 days, based on what we did during our recent trip to the Egyptian capital, including some considerations on safety in Cairo. If you are planning to visit Egypt, keep reading, and don't forget to check our post about Egyptian visas!
Is it safe to visit Egypt in 2017?
This is the kind of post that needs an introduction. We visited Egypt between March 22nd and April 9th, 2017. While planning and researching this trip, I lost count of the amount of times I googled 'Is Egypt safe'. I read hundreds of articles, forum threads and blog posts about Egypt, and they seemed to fall in two broad categories – those written pre-revolution, or as a result of organised/press trips.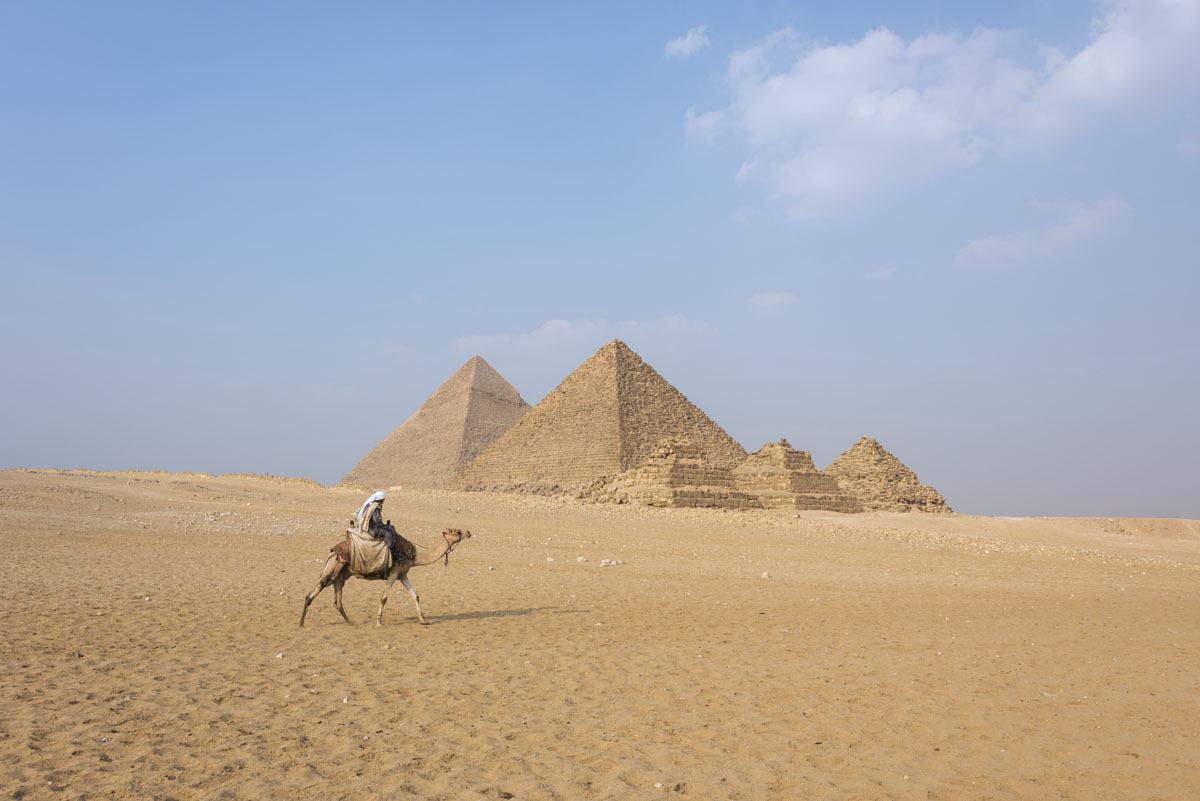 We found little to no up to date info on how to travel around Egypt independently, and whether or not it is safe – so much so that we were seriously tempted not to go. However, once again our curiosity prevailed and we ended up going, and spent three weeks traveling independently from Cairo to Luxor and Aswan, and finally enjoying one week rest in Hurghada.
We had a wonderful time in Egypt, and quickly penned a post that started like this. Is it safe to travel to Egypt? Yes. Now stop reading, and book your flight.
However, on Palm Sunday, the day of our departure from Egypt, there were two simultaneous bomb attacks in Tanta and Alexandria, and 44 people lost their lives.
Now, can I claim that a country is safe to visit on the aftermath of a bomb attack that claimed over 40 victims? It would be disrespectful and hypocritical. Can I claim that a country is safe to visit just because nothing happened to me while I was there? It would be incredibly simplistic.
As a result, in this post I am just going to share with you things to do in Cairo, perfect for a 3 day trip, on the basis of what we did.
I do indeed hope you'll consider visiting Cairo and Egypt – the country truly needs tourism, now more than ever. Can I recommend it as a safe place to visit? I guess no one can, really. On one hand, nowhere is safe in these uncertain times. On the other hand, it is true that the situation in Egypt remains uncertain, and it may flare up again. The final decision rests with you – all I can do is sharing how it was for us. Spoiler alert – it was amazing.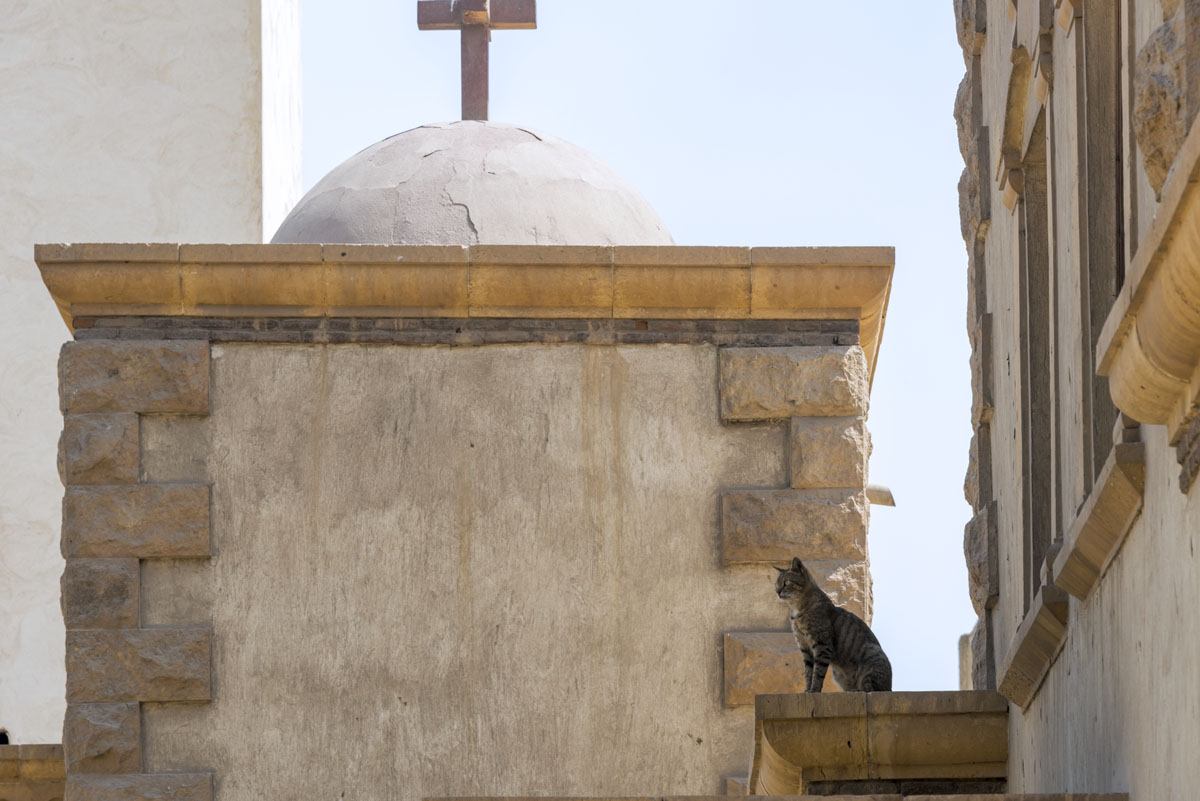 Check this video for a preview of things to do in Cairo in 3 days!
13 Unique Things to do in Cairo
1) Enjoy Cairo from above at the Citadel
One of the best things to do on a Cairo visit is heading to the Citadel, for two very good reasons – first, because it's one of the very few car-free places in town, and second because it's a great place to enjoy a view over the city, stretching all the way to the Pyramids if it's a clear day.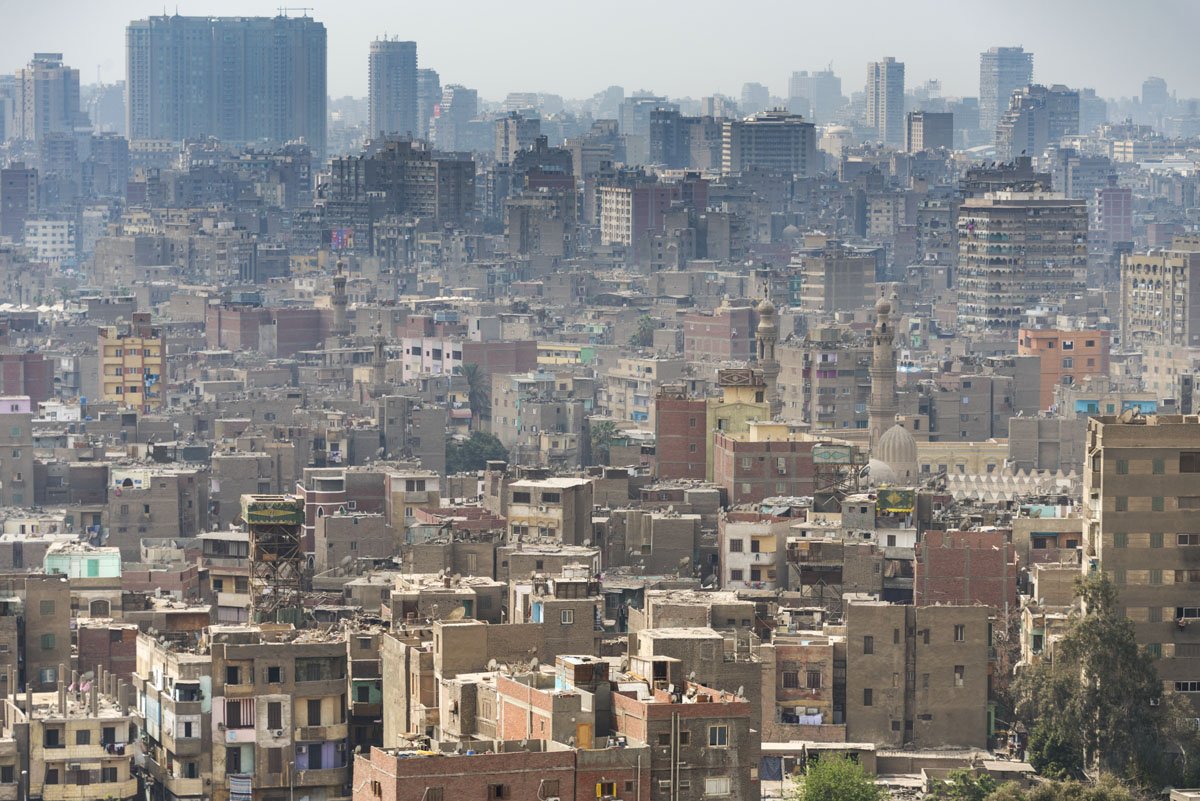 The Citadel was built on top of a hill during the 12th century by Saladin, the ruler of the city, to protect it from Crusader attacks. There are several Cairo points of interest located within the walls of the Citadel, including three mosques, the Egyptian Military Museum with a display of fighter planes outside, the Police Museum and Al-Gawhara Palace.
The Citadel is well worth exploring for half a day or so, enjoying the silence and car-free streets. We found very few tourists but lots of locals, eager to have their picture taken with us – our first encounter with Egyptian friendliness and hospitality.
Entrance ticket: 60 EGP
2) Visit Muhammad Ali Mosque and Sultan al-Nasir Muhammad ibn Qala'un Mosque
The twin minarets of the Muhammad Ali Mosque are the most striking feature of the Citadel, visible as soon as you approach from Downtown Cairo. The Mosque is definitely a highlight of a visit to the Cairo Citadel – from the elegant alabaster-covered courtyard to the carpeted interior, lit with lightbulbs suspended from the ceiling, the Muhammad Ali Mosque is probably to Cairo what the Blue Mosque is to Istanbul.
However, I would also recommend visiting the nearby Sultan al-Nasir Muhammad Mosque, older and less grand than Muhammad Ali, with a green-blue dome and arched interior, and hardly anyone visiting. Quirky fact – the walls of the mosque are covered in limestone taken from the Pyramids!
3) Take a break from the traffic at Al-Azhar Park
Another wonderful place to escape the traffic and crowds of the city is Al-Azhar Park, not far from the Citadel. We reached it on foot, a 20 minute walk along a busy main road. Entering the park gave us a very pleasant feeling – there are landscaped gardens, water features and flower beds, in an attempt to recreate the atmosphere of ancient Islamic gardens.
The park has wonderful views both over the Citadel and the rest of the city, especially from the two viewpoints on either side of it.
Entrance ticket: 20 EGP
4) Dive into the bustle and chaos of Islamic Cairo
The district known as 'Islamic Cairo' roughly includes the streets located between the Bab-Futuh and Bab-Zuwayla gates, including the Al-Azhar Mosque, Khan el Khalili souk and several more Cairo points of interest – so many, in fact, that Islamic Cairo is UNESCO-listed. The road plan still follows closely that of Medieval times – think narrow streets with very little sunlight, houses, madrasas and mosques closely packed next to one another, with storefronts and open-air markets taking up every visible inch of space.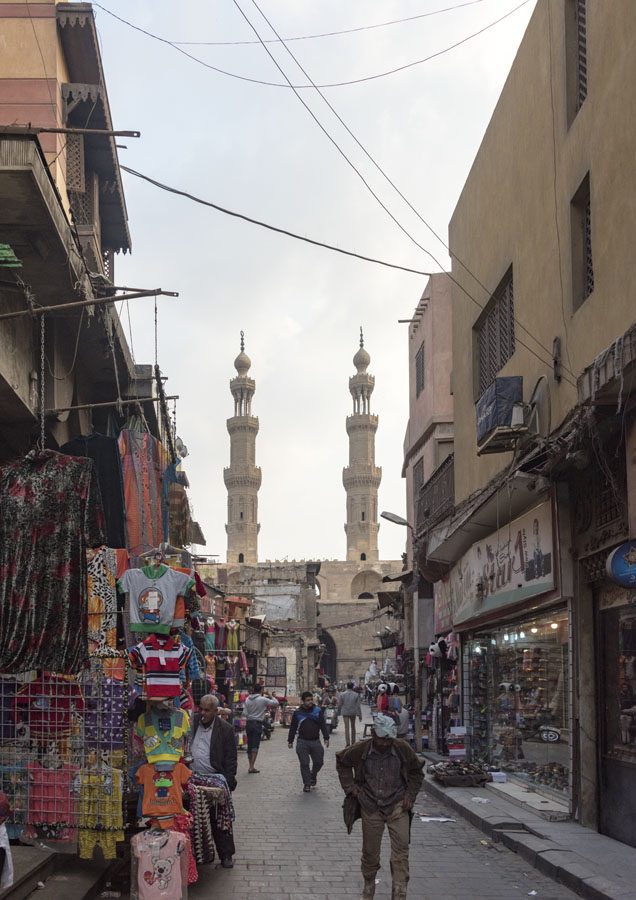 It's the kind of place where maps are absolutely useless, where you may decide to follow a scent, a cat or a random person and see where that leads you – after all, you'll find your way around, sooner or later. If you're hungry, just grab a taameya or foul sandwich from one of many holes in the wall, perhaps the best dining option unless you're with locals. We didn't have a guide and we regret that, as Islamic Cairo is the kind of place where most marvels lie behind closed doors, and you need someone in the know (and the right amount of baksheesh) to unlock those doors.
5) Climb Bab Zuwayla Minaret (or look for an alternative)
To see Islamic Cairo from above, we were told to climb to the top of Bab Zuwayla Minaret. However, we ended up getting sidetracked and only reached the minaret just after 5 pm, when it was already closed. Standing in the busy streets below, we could imagine how amazing it would be to see everything from above, and were already planning to return the following day, when a young man approached us and asked if we wanted to get to the top?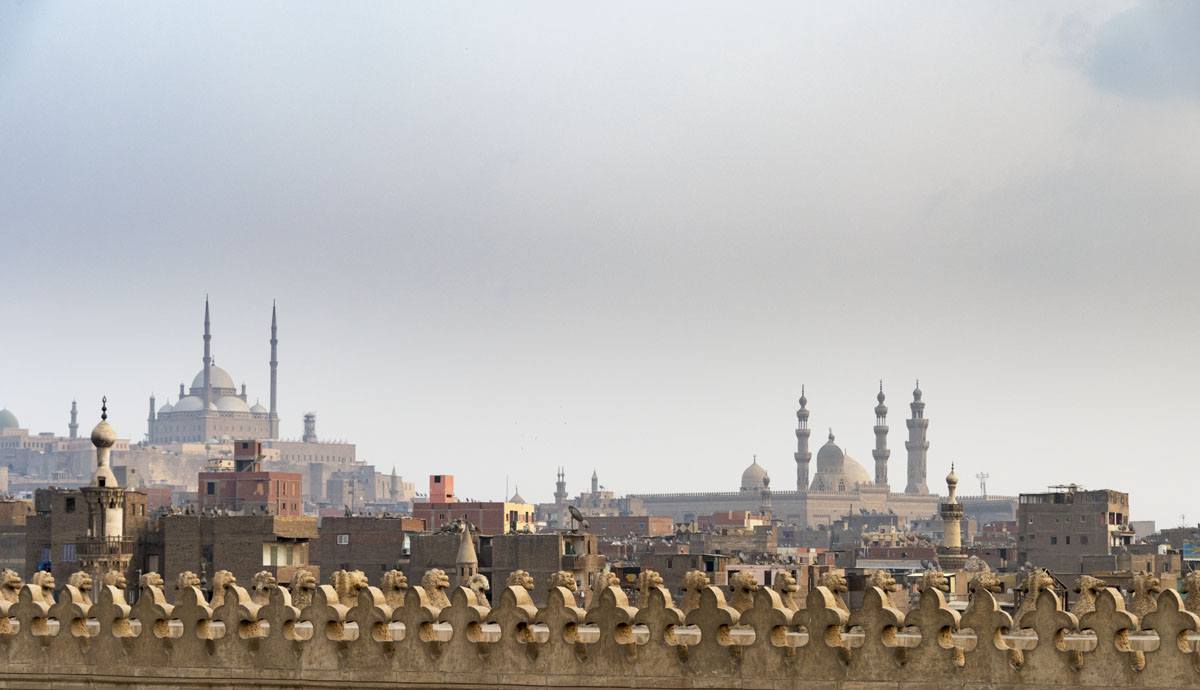 Long story short, for a mere 25 EGP each we were led to the rooftop of the mosque right next to the Bab Zuwayla Minaret – we weren't quite as high up, but we still managed to get that famous bird's eye view over Islamic Cairo, right at sunset.
6) Tour the kaleidoscopic Khan el Khalili
Khan el Khalili is Cairo's souk, a large open-air market full of stores selling (faux) Egyptian antiques, lamps, vases, silverware, clothes, scarves, papyrus, perfumes… you name it. Yes, it's quite touristy – the kind of place where sellers jump over each other to get your custom, luring you into their stores with glasses of tea and karkade, and you should be prepared to either bargain hard, or pay an inflated price.
Love it or hate it, it would be a shame to miss it – we recommend visiting at twilight, perhaps after touring Islamic Cairo at sunset just like we did, to see the shop lights twinkle while the night falls.
7) Explore the churches and unique atmosphere of Coptic Cairo
Coptic Cairo is the perfect antidote from the craziness of the Islamic Quarter and Downtown Cairo. The district is the oldest part of Cairo, inhabited continuously since the 6th century BC, and it remains the stronghold of Christianity in Egypt to this day. It's a peaceful place, with no traffic and no noise, perfect to wander around on foot.
The most famous sight is definitely the Hanging Church, taking this name because it was built on top of the passage of a Roman fortress, suspended over the ground. Part of the floor of the church is made of glass, allowing visitors to see the Roman gatehouse below. Right next to the Hanging Church there's the Monastery and Church of St.George, one of the most important Greek Orthodox churches.
Right next to the Church of St.George there's an underground passage leading to the maze of streets that create the heart of Coptic Cairo, a true 'village' inside the city suspended in time. Another interesting sight is the Ben Ezra Synagogue, built on the site where Moses was found floating in his basket. Don't miss a walk through the cemetery right next to the Church of St.George, a Christian cemetery with some beautifully decorated graves.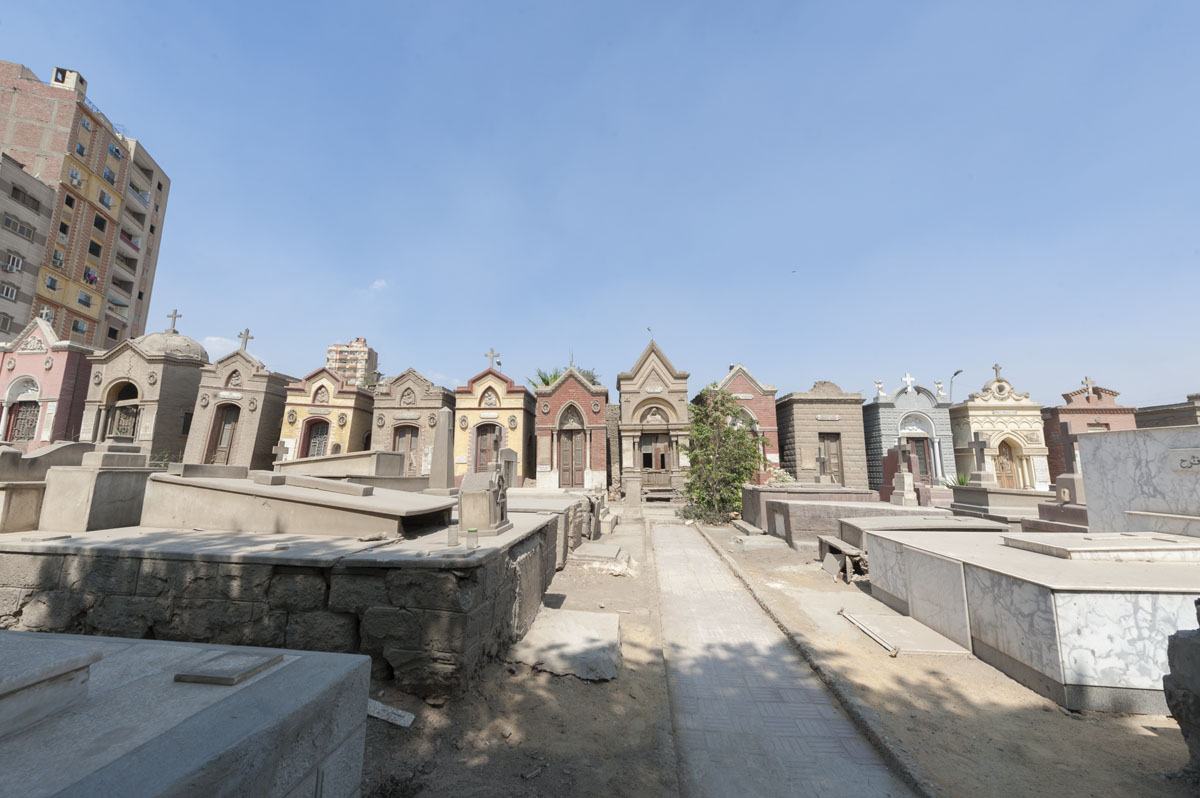 8) Travel back in time at the Egyptian Museum
Even if you don't consider yourself a museum person, you can't miss the Egyptian Museum. The museum is located in Tahrir Square, right in the middle of Downtown Cairo, and it's completely FULL of priceless Egyptian antiquities. When I say full… I mean full. The museum is very old, it's gigantic and hard to navigate, and exhibits seem to have been arranged in an haphazard kind of manner – finding what you're looking for is near impossible. Hopefully soon it will receive a much-needed facelift and perhaps move to a new location – but until then, it remains in Tahrir Square.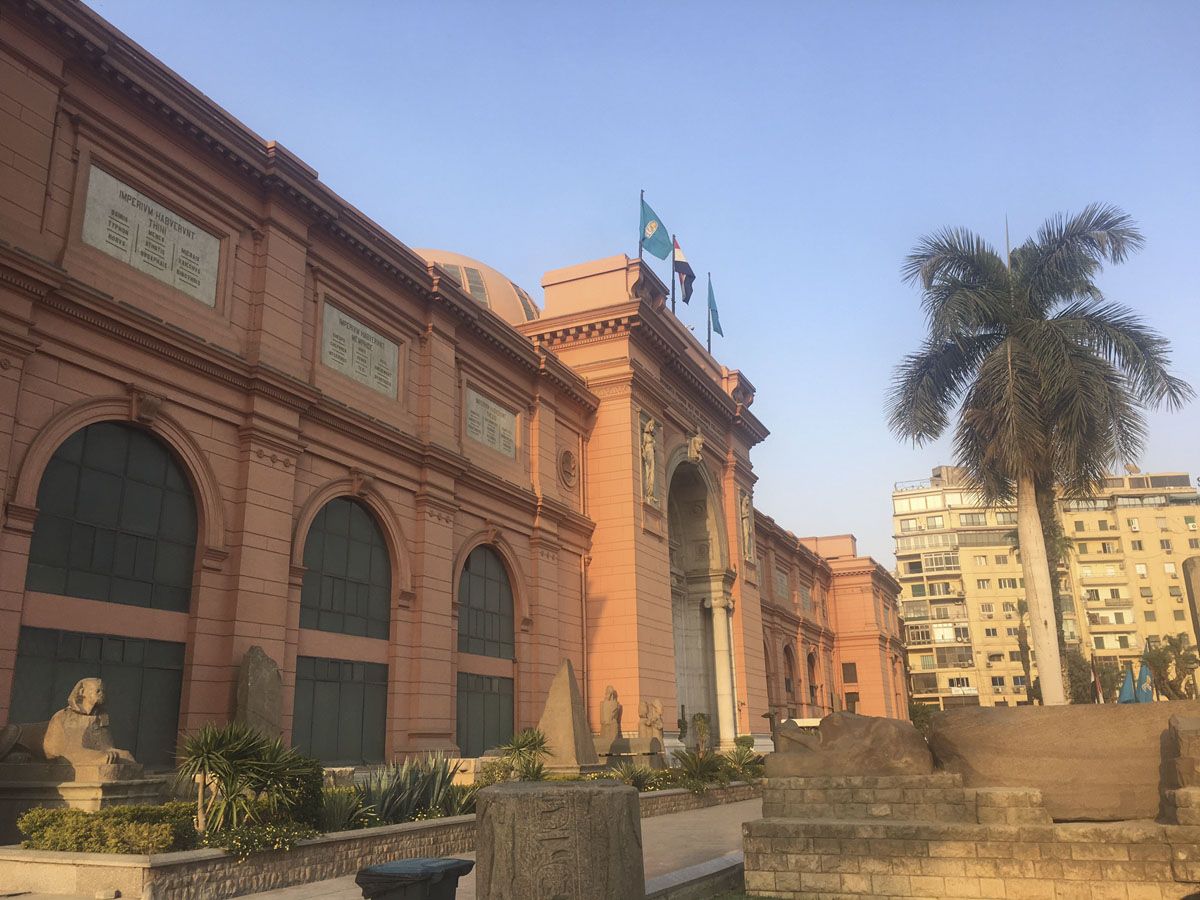 Generally speaking, the lower floor contains statues, carvings and more 'monumental' kind of stuff, whereas utensils, the royal mummies and the famous treasure of Tutankhamon are located on the upper floor. If you're pressed with time, the best choice would be hiring a guide to help you navigate the museum. Alternatively, we recommend focusing on the upper floor – you'll find King Tut's mask in Room 3 and the royal mummies in two separate rooms on the far end of the hallway, for which you'll need to purchase a separate ticket.
Entrance ticket: 60 EGP Museum / 100 EGP Royal Mummies
9) Have a sunset drink at Loft 21
If you're looking for a top place for sunset in Cairo, head to Loft 21, a rooftop bar on the top floor of the Capital Club building just south of Tahrir Square. The rooftop bar looks swanky indeed, but even after tax and service two half-litre local beers with a million dollar view over the Nile and Cairo Tower only cost about 100 EGP – a bargain, considering the view!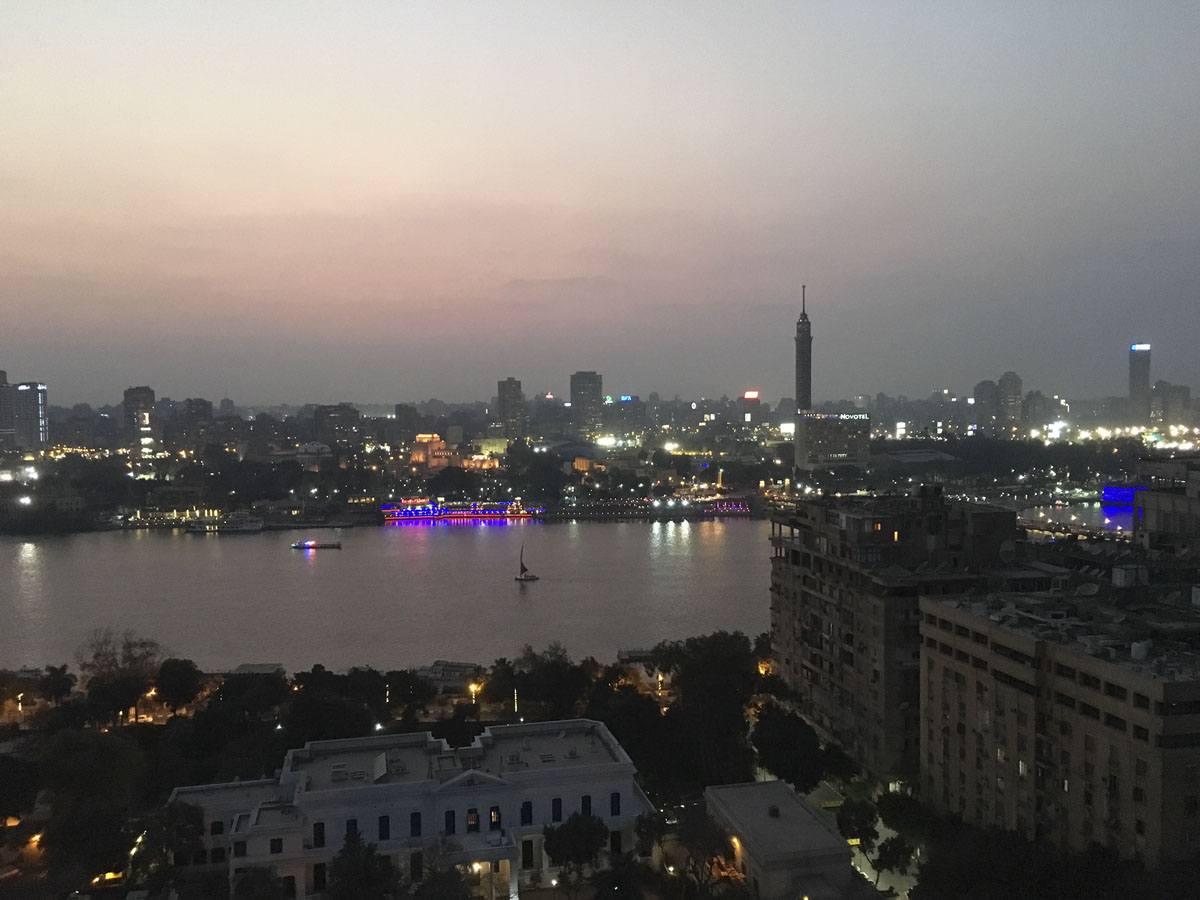 10) Make your wishes come true at the Pyramids of Giza
Well, these need no introduction really! The Pyramids were truly one of the best travel experiences ever, and it deserves to be covered in detail in a separate post. Keep watching this space, a post will be coming shortly, including practical Pyramids info and how to avoid scams!
11) Try to find The Greek Club
We heard great things about Cairo's Greek Club – apparently food is good and moderately priced, the atmosphere is really cool, beer is served and the restaurant room is one of the most elegant in town, without being pretentious. This place is an institution in Cairo's nightlife scene, and it was the chosen hangout of Cairo's once-numerous Greek community.
There's only a small issue – the place isn't easy to come by, as it's not on street level and there are no signs. The address is 21 Mohamed Bassiouny, the first building after Talaat Harb Square, and the Greek Club is on the first floor. Don't miss the Greek salad and head out to the terrace for a fantastic view over the square and Cairo's traffic below!
12) Eat at Fasahat Soumaya
As soon as I heard about this place, I knew I wanted to try it. Fasahat Soumaya is run by a wonderful chef dishing out home style cooking every day – but only between 5 and 7 pm! Make sure you're at the restaurant at 5 – it's located in a small passageway between 15 and 17 Youssef El Gendy, there are no English signs but you'll recognise it by the big blue sign and crowds waiting outside.
There are only four tables so be prepared to wait a little bit but trust me, the food is so good and the atmosphere so cosy and homely that it's all worthwhile! Only three or four dishes are served every day – we had meatballs, chicken livers and a delicious rice dish with yoghurt, sumac and fried bread.
13) Eat koshary from Abou Tarek
Koshary is Egypt's most famous comfort food, a strange (but delicious) blend of pasta, lentils, chickpeas, fried onions and tomato sauce. You'll find street food koshary served everywhere around the country for as little as 5 EGP. If you want to taste a truly amazing koshary that will cost you only about 15 EGP or so, head to Abou Tarek, a koshary joint a few blocks away from Tahrir Square. Just two pieces of advice – go up to the first floor as the room is a lot nicer, and go easy with the spicy sauce!
We ate Abou Tarek's koshary on our first night in Cairo, and we had our first encounter with Egyptian friendliness and hospitality when a couple invited us to join them at their table and told us how happy they were that we were visiting their country. It was a lovely welcome to Cairo, a really special city – crazy, noisy and loud, but with lots of unique attractions and things to do.
Do you know of any other unique things to do in Cairo? Let us know in the comments!
Pin it for later?