After more than 6 months, we got to the end of Mondays in Milan. This post is very simple. 99 reasons to love Milan, in no particular order – just as they came to my mind.
It's a testament of love to my city, on the day we leave to embark in an open-ended adventure. Milan, thanks for the past 31 years. Thanks for all the memories – and for the future ones, because we will return.
My reasons to love Milan
1) The Duomo at night, with the Madunina shimmering and surveying the city from above.
2) Milan's legendary fog, that is rare nowadays, but feels eerie when it appears on cold winter nights.
3) The Carrelli trams, still going strong for nearly 90 years.
4) Milan's parks and gardens, so underrated, but yet so beautiful.
5) Like Giardini di Villa Reale, that are only for children, and adults can only enter if accompanied by a child.
6) Or Parco Sempione, that is a lot more than just a park: it's an open air museum.
7) Milan's trattorie, because it is not true that in Milan you can't eat for less than 20 euro – you can.
8) The atmosphere around the Colonne di San Lorenzo on a summer night.
9) The way Torre Velasca shines at sunset.
10) Those bright winter days when you can see all the way to the Alps.
11) And on those days, you should really go to the top of Palazzo Lombardia, if it's Sunday.
12) The façade of the Duomo, that is like a storybook, with all its statues, spires and figures.
13) You can have a bubble tea in Via Paolo Sarpi, and feel as if you're in Shanghai.
14) Or you can wander around Via Lazzaro Palazzi, have a zighini and pretend you're in Asmara.
15) Or walk down Via Padova, see the world in one street, between Sri Lankan takeaways and Peruvian chicken shops.
Nick's reasons to love Milan
16) It's close to the Alps.
17) Milan's public transport is cheap and it's the best in Italy.
18) Birrificio Lambrate, an amazing craft brewery that makes my favourite IPA.
19) The street art around Isola, with discoveries around every corner.
20) The Duomo inside, a storybook in marble and stained glass.
21) BikeMI, the best bike sharing system I've tried so far.
22) Rockspot, an amazing climbing gym that is the best way to brighten up a rainy day.
23) The riddle of the Colonne di San Lorenzo. Stand in front of them. How many are there?
24) The moats of Castello Sforzesco.
25) The De Chirico fountain in Parco Sempione – mystery and modern art in one place.
26) Montestella, Milan's highest hill, which is in fact grassed-over war debris. Memory and rebirth in one place.
27) Because December 7th and 8th are public holidays, and often we can have 3 or even 4 days off.
Bloggers' reasons to love Milan
28) Walking along the Navigli at Aperitivo Time.
29) Discovering design in Milan visiting the museum of Fondazione Castiglioni.
30) The dinosaurs of the Natural History Museum, a triceratops and a T-rex, that have now become the symbol of the museum.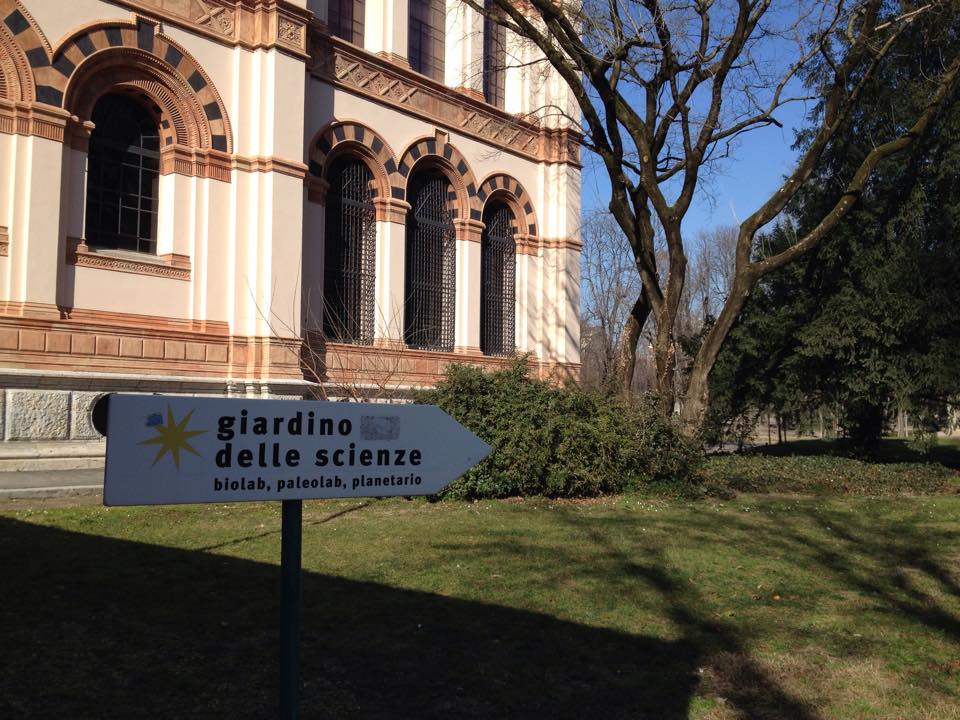 31) And the dioramas around the museum, displaying the natural habitats of monkeys, tortoises, bear wolves and many other animals.
32) Walking around Galleria Vittorio Emanuele during Fashion Week.
33) Leonardo Da Vinci's Last Supper, that can be found in Milan, not in Rome!
34)The emotion of watching the Derby at San Siro.
35) I love Milan because its underground network is easy to use and takes me everywhere in the city!
36) Sitting in a beautiful park and listening to a piano symphony during Piano City.
37) In Milan I can walk around and discover new neighbourhoods, ideas and people that change around every other corner.
38) 10 Corso Como is an amazing art gallery and luxury shop in the heart of the new city, nestled in an old building (almost invisible from outside), where you can find clothes and shoes, books and records in the shop at first floor.
39) There is also a lovely rooftop (free) where you'll see Milan's skyline.
40) Eating a hot panzerotto from Luini on a cold winter's day
41) Climbing to the rooftop of the Duomo to survey Milan from above, with its past and present side by side.
(Thanks Elisa @ Miprendoemiportovia, Milly @ Bimbi e Viaggi, Enzo @ Inguaribile Viaggiatore, Greta @ The Greta Escape, Patrizia @ Fashion For Travel, Letizia @ In Cinque Con La Valigia, Roberta @ Gamberetta Rossa, Francesca @ Patatofriendly, Alessandra @ I Viaggi dei Rospi).
My sister's and other friends' reasons to love Milan
42) Milan during Design Week, when it becomes the design capital of the world. 43) Brera's courtyards, open to the public during Design Week with wonderful design installations.
44) The Ventura-Lambrate neighbourhood, where post-industrial became cool.
45) The retro atmosphere of Milan's bocce club, from Ortica to Via Padova.
46) The Martesana cycle path, 40 km from Milan to the Adda river, passing a coypu colony.
47) The flamingos of Palazzo Invernizzi, between Via dei Cappuccini and Corso Venezia, visible through the gate.
48) Fondazione Prada, its exhibitions and retro café.
49) The Lankaramaya Buddhist temple, home of the Sri Lankan community.
50) Leoncavallo, Milan's oldest social centre surrounded by the best street art in Milan.
51) The Filipino ladies selling home made sweets in front of Santo Stefano Church on Sunday.
52) The Cloisters of the Diocesano Museum.
53) Expo. Perhaps it's not perfect, but it's the world in one place.
54) The colorful houses in Via Lincoln.
55) Peck, purveyors of the finest Italian food.
56) The 770 House in Via Poerio 35, one of 12 identical houses around the world, built by the descendants of a Rabbi – here's the story.
57) Dreaming in the Fashion District – and people-watching there is always fun.
58) Talking about people watching, the atmosphere in front of La Scala Theatre before a performance is always fun.
59) Watching a show at La Scala is unforgettable – whether it's in the seats, boxes, stalls or standing up in the 'Loggione'.
60) The Stalingrado pub near Corso Sempione – your friendly neighbourhood pub, Italian version.
61) L'Albero Fiorito, a 'trattoria' where you travel back in time to the 1960s.
62) The new Darsena at night.
63) The SPA in Porta Romana, relax in the city centre.
64) Milan's bookshops – small ones, big ones, old ones, new ones. Every single one of them helps spread the love for books – and for thinking.
65) Cascina Cuccagna, a great example of what to do with a farmhouse in the heart of the city.
66) L.O.V.E. by Maurizio Cattelan in Piazza Affari – just brilliant.
67) Mazurka Klandestina, a group organizing impromptu dance parties in the atrium of Palazzo Lombardia, every Saturday night.
68) Gio Caffè in Lambrate, my friendly neighbourhood café.
69) The new Mercato Metropolitano in via Vigevano.
70) Naviglio Grande cycle path on a Sunday morning in Spring.
71) Milan's Liberty buildings, like the Palazzina Liberty in Largo Marinai d'Italia and many more around the city.
72) Like the Acquario, the only surviving building from the 1906 Expo.
73) Casa degli Omenoni and its stunning façade.
74) The Florence atmosphere of the Cinque Vie, Milan's 'historic centre' – Via Santa Marta and Via San Maurilio especially.
75) Brera's botanical garden.
76) Porta Nuova and Piazza Gae Aulenti, Milan's modern heart.
77) The Pietà Rondanini, so special it deserves its own museum.
78) Milan's Panini – my faves are the ones from Bar Magenta and Bar Quadronno.
79) The fireflies at Parco delle Cave in May.
80) Cimitero Monumentale, a lot more than just a cemetery.
82) The open air cinemas in summer.
83) Hangar Bicocca, Milan's own Tate Modern.
84) You'll never be thirsty in Milan thanks to Drago Verde, Milan's drinking fountains.
85) Circolo Filologico, Milan's oldest cultural association.
86) Pinacoteca di Brera and all its masterpieces – Piero della Francesca, Raphael, Mantegna, Hayez and more.
87) And all the ones at Pinacoteca Ambrosiana, including Caravaggio and Leonardo's codexes.
88) Martinitt in Via Rubattino, once an orphanage, now a cinema and theatre.
89) Arcimboldi Theatre, built as a replacement for Scala while it was being restored, now amazing concert hall.
90) Michetta, Milan's own bread roll, hollow in the centre and very rare nowadays.
91) Milan's traditional cuisine – perhaps not as famous as others in Italy, but who can resist risotto with ossobuco and cassoeula in winter?
92) Parco Lambro, because that's where I spent my childhood.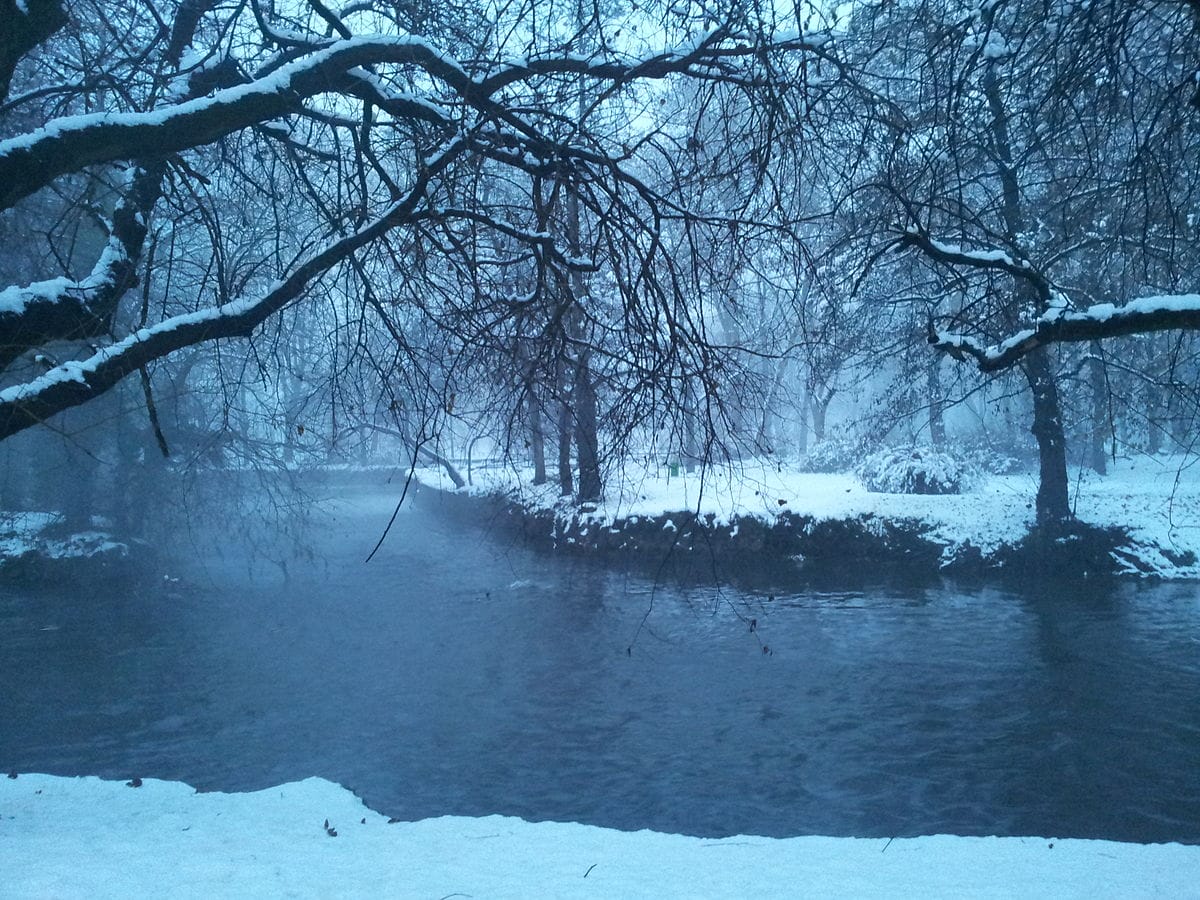 93) Orticola, a fair of plants and flowers that takes place every year at Giardini Pubblici.
94) MiTo Settembre Musica, a music festival that takes place every September in Milan and Turin.
95) Biblioteca Sormani, Milan's largest, where generations of students spent their afternoons.
96) The Castello Sforzesco photographic archive, free to enter for everyone.
98) We all know Milan has no beach… but we have the Lido. I know it's not the same – but Lido brought joy to generations of children, and it will continue to do so for all those children that cannot afford to go on holiday.
99) Milan remembers its past. It remembers every year, on April 25th.
The Crowded Planet received no financial or other kind of compensation from any of the places mentioned in this article.
Snap the Photo to add us!