Welcome to another #MondaysinMilan post – today we'll tell you all about Milan museums! Yes, I know it's Wednesday – but really, any day is a great day to learn about my hometown!
When I first started the #MondaysinMilan series in 2014, my aim was showing people that Milan is an amazing city, a far cry from the grey, industrial stereotype that so many associate to it. I wrote about Milan street art, about Milan parks and what to do for first time visitors, and I am happy to say that so many people reach our blog looking for Milan-related content.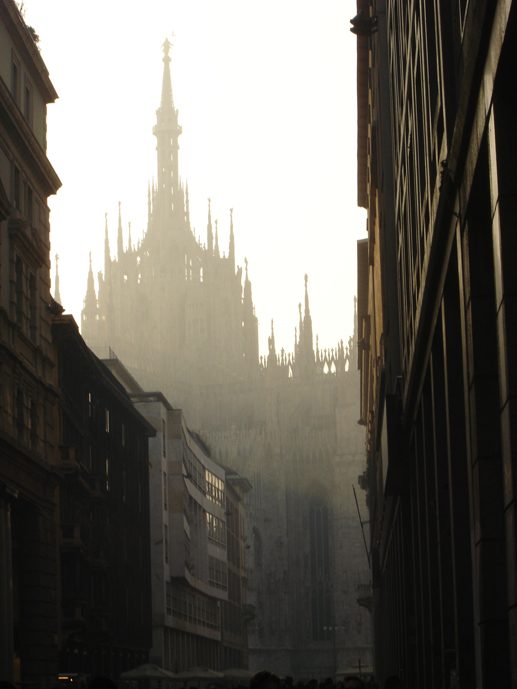 Milan is affordable!
Three years later, the city has changed a lot – the Darsena was opened, giving new life to a long-neglected area, the entire Navigli district has become the hotspot of the Milan street food scene and Design Week gets better and better each year.
Another stereotype I want to dispel is that Milan is a boring and expensive city. In fact, it's the opposite – there are plenty of free things to do in Milan, and with many budget Milan hotels and amazing hostels, you definitely don't need to have a fat wallet to enjoy your Milan visit!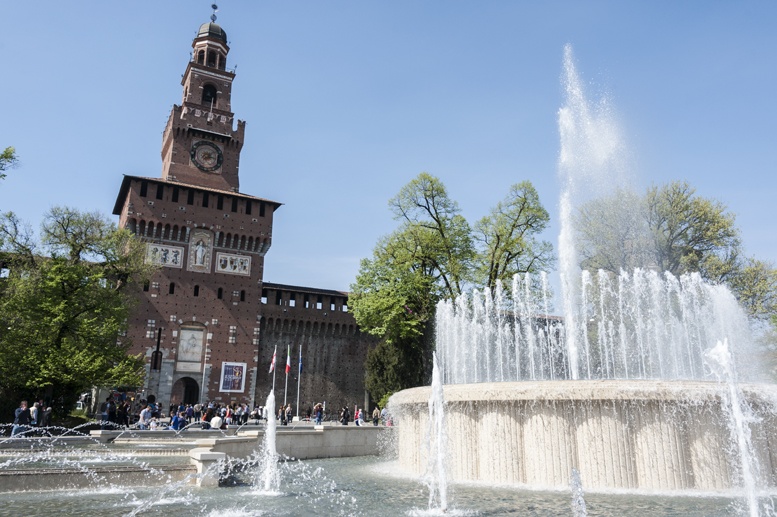 Visit Milan museums for free
If you're visiting on the first Sunday of the month, you're in for an extra treat – Milan's municipal museums (musei civici) are free! I can't believe it has taken me so long to write about Milan museums, and with over 60 museums and art galleries around the city, there's no way I can cover them all.
Here are my 9 favourite Milan museums, to inspire your next visit to my hometown!
1) Pinacoteca di Brera
The Pinacoteca di Brera is not just an art gallery – it's one of Italy's best art galleries, located in an art school in Milan's 'artists neighborhood'. The pinacoteca is in a stunning neoclassic building and the collection of paintings dating from the Middle Ages to the Romantic period is perhaps second only to the Uffizi in Florence – and Brera only sees a fraction of its visitors.
Some of my favourite artworks exhibited at Brera include Mantegna's Lamentation of Christ, Raphael's Marriage of the Virgin and Caravaggio's Supper at Emmaus. Complete your visit with a stroll in the Orto Botanico, a secret botanical garden that is a true oasis of peace in the city centre.
Pinacoteca di Brera, Via Brera 28, 20121 Milano – free every 1st Sunday of the month!
2) The Last Supper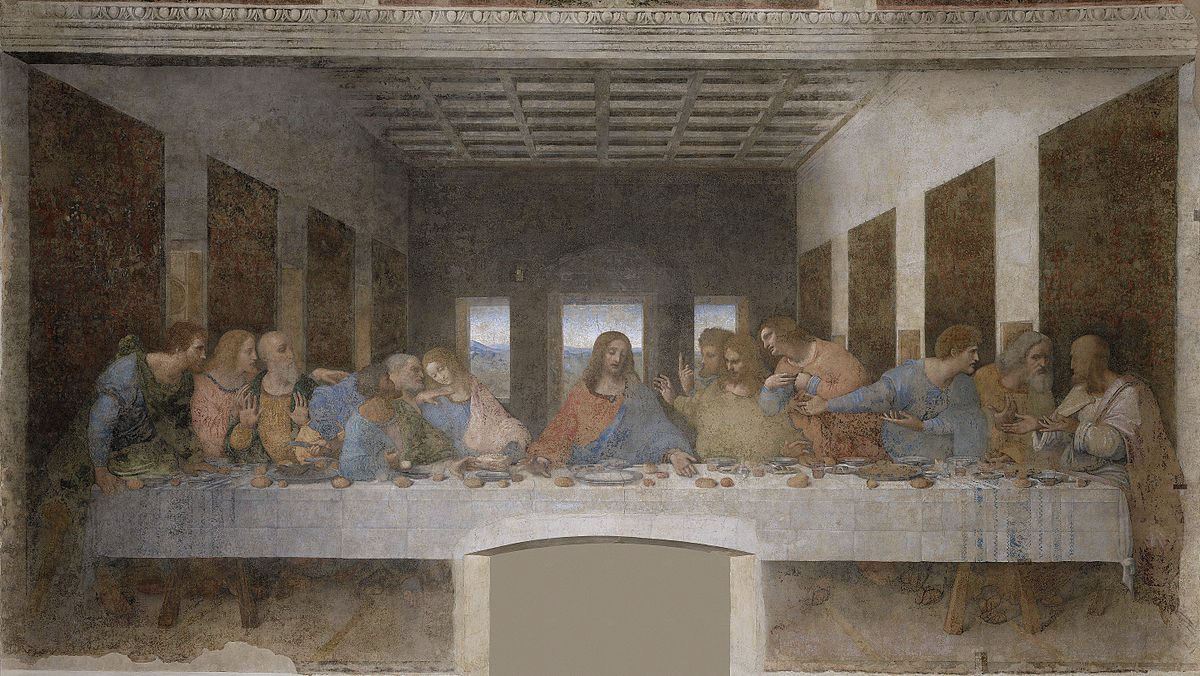 Ok, technically this isn't a museum, since there's only one artwork being exhibited – but as you need to pay a ticket to get in, and it's definitely one of the top things to do in Milan, I decided to include it anyway.
The Last Supper is Leonardo da Vinci's most mysterious artwork, portraying the reaction of the apostles after Jesus's announcement that one of them would betray him. The peculiar expression on the face of Jesus Christ, halfway between sadness and hopelessness, is one of the great enigmas of art history.
The Last Supper is not a true fresco, as it was painted on a dry wall rather than on wet plaster. This makes the artwork very fragile, and only a limited number of people are allowed to see it each day. Make sure you book your tickets well in advance – check our complete guide on how to book Last Supper tickets to find out how!
The Last Supper (Cenacolo), Piazza di Santa Maria delle Grazie, 20123 Milano
3) Fondazione Prada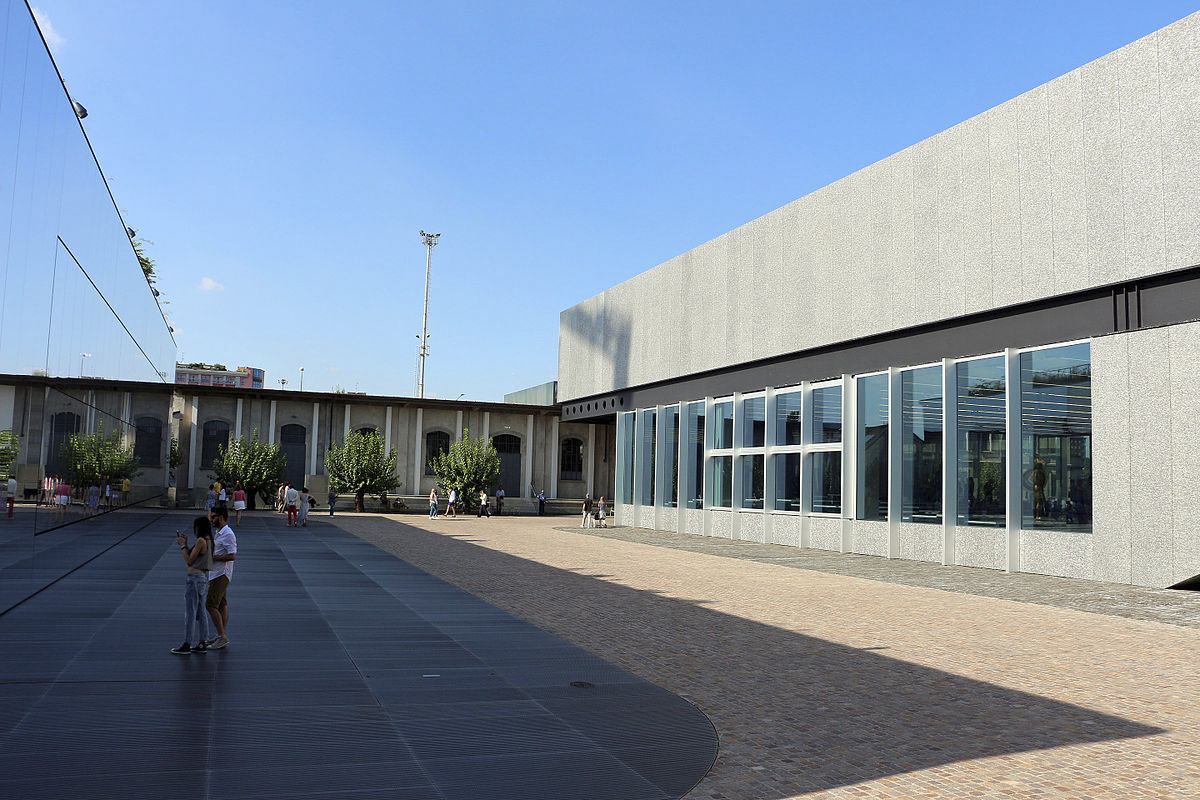 This is one of the most recent additions in the world of Milan museums, having been open since 2015 in a former gin distillery in the southern outskirts of the city. The gallery is dedicated to contemporary art and it includes permanent exhibits as well as temporary ones, arranged in the spaces of the former distillery and in three purpose-built structures.
The centerpiece of the gallery is the Haunted House, a four-story building covered with gold leaf and including artworks by Louise Bourgeois – only 20 visitors are allowed at each time, so make sure you book a time slot when you purchase your entry ticket.
Fondazione Prada is also home to Bar Luce, one of Milan's most famous cafes and made to resemble an old style Milan trattoria – definitely worth a stop.
Fondazione Prada, Largo Isarco, 2, 20139 Milano
4) Museo del Novecento
This museum definitely wins the best location award – it's right next to the Duomo, and from its terrace you can get a wonderful view over the square. This museum is dedicated to 20th century art and it showcases over 300 permanent exhibits. One room includes works by international artists, but the bulk of the museum focuses on Italian 20th century art, with sections dedicated to the major art movements of the time.
The Museo del Novecento is housed in the Arengario, a fascist-era building from where Mussolini used to address the Milan crowds. It is one of the Milan museums that can be accessed for free every first Sunday of the month – if you're around, don't miss it!
Museo del Novecento, Palazzo dell'Arengario, Piazza del Duomo, Milano – free every 1st Sunday of the month!
5) MUDEC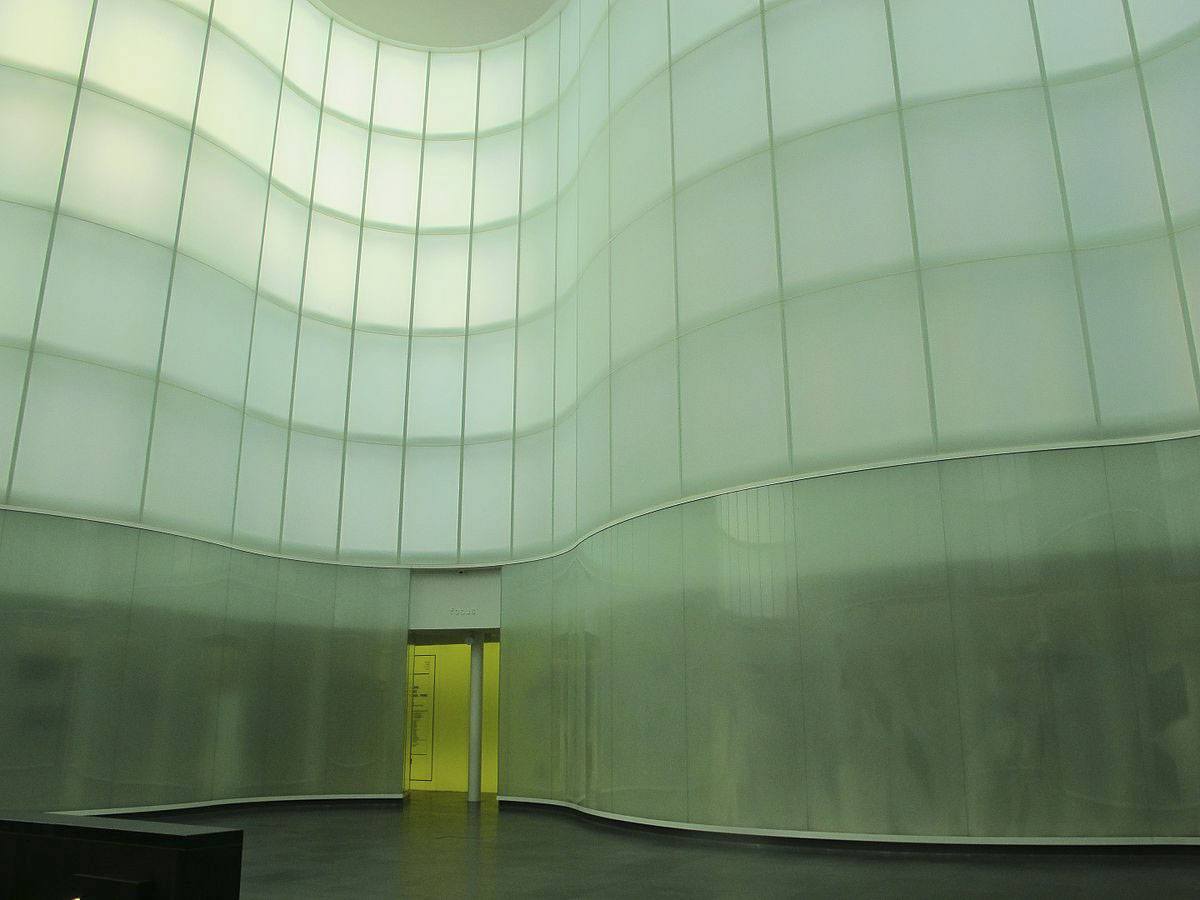 MUDEC was opened in mid-2015 and it is dedicated to arts and cultures from all over the world. Rather than being divided geographically, it follows a historical approach, detailing the history of Milanese ethnographic and archaeological collections.
There are examples of art from as far away as Japan, Papua New Guinea and West Africa, and temporary exhibitions – in summer 2017 there will be an exhibition dedicated to Kandinsky and one about Argentinian dinosaurs.
MUDEC, Via Tortona, 56, 20144 Milano – free until August 31st, 2017
6) Museo nazionale della Scienza e della Tecnologia 'Leonardo da Vinci'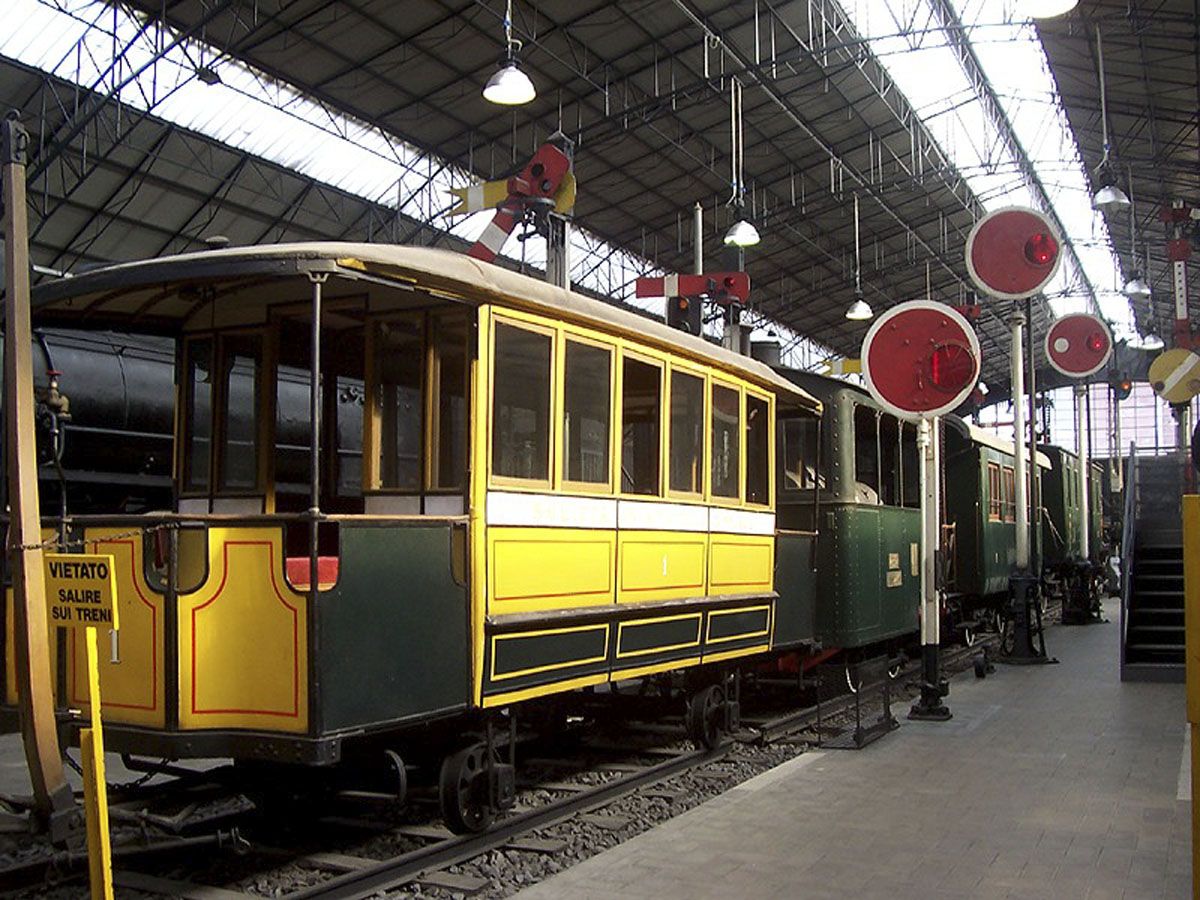 If you're visiting Milan with children, the Science Museum is one of the best Milan museums to visit! Visitors young and old will love the hands-on exhibits and workshops on offer. It is divided in sections dedicated to transports, communication, energy and arts and science – don't miss the transports sections, including planes, the Ebe training schooner and the Toti submarine, preserved in its entirety.
The museum is dedicated to Leonardo Da Vinci – the arts and science section includes some of Leonardo's drawings and reproductions of his machines.
Museo nazionale della Scienza e della Tecnologia 'Leonardo da Vinci', Via San Vittore, 21, 20123 Milano – free every 1st Sunday of the month!
7) Museo Civico di Storia Naturale di Milano
This is another perfect Milan Museum for children, located in the Porta Venezia public gardens and right next to the Planetarium. It was my favourite museum when I was a little girl, and I guess it was one of the reasons why I fell in love with nature and travel.
There are sections dedicated to minerals and the evolution of man, but the best ones to visit are the palaeontology section with dinosaur bones and fossils and the diorama collection depicting different ecosystems from around the world.
Museo Civico di Storia Naturale di Milano, Corso Venezia, 55, 20121 Milano – free every 1st Sunday of the month!
8) Museo Poldi Pezzoli
If you're staying near the city centre of Milan and it's a rainy day, head to Museo Poldi Pezzoli – this casa museo (private home turned into a museum) is one of my favourite Milan hidden gems.
The museum is the home and private collection of Gian Giacomo Poldi Pezzoli, a wealthy 19th century noblemen who left his entire estate to the Brera academy after his death. The house was renovated and designed to provide the perfect background for the precious art collection, including paintings from the Italian and Northern European masters as well as some beautiful statues.
Museo Poldi Pezzoli, Via Alessandro Manzoni, 12, 20121 Milano
9) Villa Necchi Campiglio
Villa Necchi Campiglio is basically the 20 century version of Museo Poldi Pezzoli, the home of a wealthy industrialist family left to FAI (the Italian National Trust) after the death of the last member in 2001, and subsequently turned into a museum.
The building is worth a visit for its exquisite Art Deco furniture and decorations, and because it was one of the first 'modern homes' in Milan with a lift, telephones and intercoms, and a heated swimming pool. FAI retains ownership of the house and sometimes organises events like flower exhibitions and farmers markets in the beautiful gardens around the villa.
Villa Necchi Campiglio, Via Mozart, 14, 20122 Milano
This article was written in collaboration with Trip.com. All views are my own.
Pin it for later?