Hello everyone! Welcome to a new series where we tell you all about our beloved country in all months of the year. Let's start with Italy in March – where to go, weather info and best events!
The secret has been out for a while – Spring is the best time to visit Italy! However, in Spring there are many festivities and bank holidays that can make top destinations really crowded.
So, what about Italy in March? Well, technically most of March is still winter, but normally from mid-February onwards the weather starts to warm up, the days get longer and sunnier, and the 'winter' atmosphere slowly fades away.
To sum up, March marks the start of shoulder season, and it is a great time to visit Italy!
It's still a good time to go skiing, and a wonderful time to visit cities, with only a fraction of visitors found in the warmer months. It's also a good time to hike at lower altitudes, but it's still too chilly to go to the beach.
Let's have a closer look at March weather in Italy, before moving on to what to visit, and the best festivals and events!
Weather in March in Italy
In Italy, March is the month when the weather starts taking a turn for the best, after months of wintry cold, rain and fog.
Now, when talking about weather in Italy, don't forget that the country is really big, measuring approximately 1200 km from north to south. So, the weather changes dramatically from the Alps to Sicily, but we'll do our best to provide a summary!
In northern Italy, average max temperatures in March are about 10°C, dipping to around 6°C at night. You may also encounter some rainy days, but the weather will be markedly warmer compared to winter, especially later in the month.
In the Alps, temperatures often stay below freezing, and it's still a good time to ski – resorts typically close in late April.
In Southern Italy, March offers typically Spring temperatures, with maximum around 16/20°C depending on where you go. It may still be too cold to go to the beach, but just the right temperature to go hiking or sightseeing around cities.
Also, summer daylight saving generally comes into effect in Italy on the last weekend in March. As a result, the sun sets as late as 8 pm by the end of the month!
Where to Go in March in Italy
1) The Dolomites
March is great month to go skiing in Italy. The busiest months for skiing are typically January and February, so by March most of the crowds have gone – however, the snow may be a little more icy compared to earlier in the season.
One of the best places to ski in Italy is Dolomiti Superski, a mammoth resort with 1200 km of slopes, connecting 12 ski areas, with options for everyone from beginners to daredevils.
You can easily access Dolomiti Superski from Cortina d'Ampezzo, Vigo di Fassa, Arabba and several more towns in the Trentino/Bolzano area, and with one ski pass you can ski wherever you like.
If you are not into skiing, the Dolomites are still a wonderful place to explore in March – there should still be snow, allowing for stunning snowshoe or winter hikes. For that, we recommend the Seiser Alm area, a plateau where you can enjoy great views without the need to hike uphill!
Book your Dolomites tours here!
2) Valtellina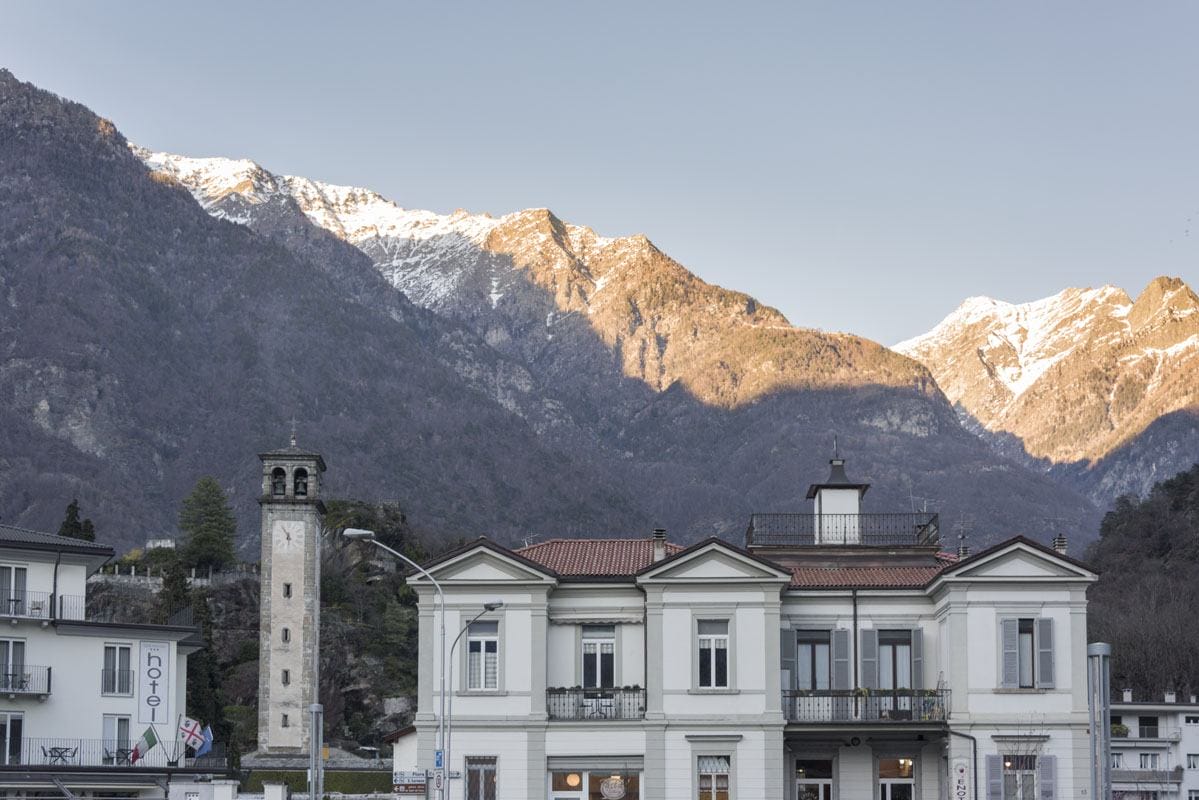 The Dolomites are wonderful, but they can busy, even in March. Another great skiing destination is Valtellina, not far from the Swiss border to the north of Milan. The best ski resort is Bormio, with slopes as high as 3000 meters, and historic baths dating back to Roman times for a post-ski soak.
Another wonderful destination in Valtellina is Livigno, a town hidden away in a remote valley surrounded by mountains on all sides. It is also known as 'Little Tibet' due to the amount of snow it gets, and being close to the Swiss border, it's also a tax free zone – shopping lovers, take note!
3) Venice
Let's move away from the mountains and to one of Italy's most beloved destinations – Venice.
Now, you all know that Venice is busy year round – spring and summer are high season, and winter also gets busy with Carnival celebrations. However, depending on when Carnival falls, by March celebrations may be over – allowing locals to enjoy a blissful tourist-free Venice until arrivals resume for Easter.
If Venice is still too busy for you, take a day trip to one of the lesser-known surrounding islands. Skip touristy Burano for just-as-colourful Mazzorbo, and don't forget to check out Torcello!
Book your Venice tours here!
4) Rome
Similarly to Venice, March in Rome is generally a pretty good time, with warm spring temperatures and low tourist numbers, which also translate in affordable accommodation.
Midweek you may even find sights like the Vatican Museums and the Colosseum devoid of queues – something you can just dream of the rest of the year. If you are a runner, take note of the Rome Marathon taking place in March – more info in the 'events' section below!
Once again, if touristy hotspots are too busy for you (or you've seen them already) Rome is full of lesser-known places to explore – Garbatella, Coppedè and Ostiense are some of my favourite neighbourhood.
Book your Rome tours here!
5) Matera
March is a wonderful time to explore Southern Italy, including one of my wonderful places in the whole country – Matera.
Matera is known for its Sassi, entire neighbourhoods of buildings excavated out of the calcareous rock, inhabited since the Paleolithic. The Sassi were once home to the poorest of the poor, but since postwar times they have been renovated and turned into modern homes, and even luxury hotels!
March is a great time to visit as most of the city is built out of pale stone. In summer, the heat is prohibitive, with the sun rays reflecting off the stone and making you feel as if you were in a greenhouse. It can get really hot as early as April/May, so March is just perfect!
Matera is located in Basilicata, not far from the stunning Puglia region, meaning you can easily combine both in one trip.
Book your Matera tours here!
6) Amalfi Coast
Let's stay in Southern Italy, and explore one of the most beautiful stretches of coast of the entire country – the Amalfi Coast.
Now, the Amalfi Coast is really a place you don't want to explore during high season. Villages like Amalfi, Positano and Maiori are perched on hilltops and connected by twisty roads, making traffic and parking a real nightmare. On top of that, beaches along the coast are really tiny, and in summer, they are only accessible to residents.
March in the Amalfi Coast is still blissfully quiet. It's also the ideal time to go hiking along trails like the Path of Gods – in summer, it gets too hot to hike comfortably. It's still too cold to swim, but walking or sitting on the beach is also pleasant!
Book your Amalfi Coast tours here!
7) Sicily
Are you looking for sun and warm weather? The best place in Southern Italy to visit in March would definitely be Sicily. As the southernmost Italian region, it's definitely the place that sees the most sunshine and warmest temperatures, routinely topping 20°C during the day.
Similarly to other places around the country, March is shoulder season in Sicily, so tourist numbers are low and accommodation prices are at their most affordable. Places like Taormina and Erice, which get really busy in summer, are pleasant to explore, as are places like the Aeolian Islands.
If Easter falls in March, it's a great time to visit to see Easter parades and celebrations, like the Misteri in Trapani. However, expect prices for transport and accommodation to be more expensive during Easter week, as many locals return home for the festivities.
Also, even though the weather may get really warm in Sicily in March, it would probably be too cold for the beach and swimming – plan your holiday in May or June if that's what you want!
Book your Sicily tours here!
March Events and Festivals in Italy
Carnival
This celebration takes place just before the beginning of Lent, so the exact date changes from year to year. If Easter falls in late April, Carnival may take place in early March.
Celebrations change depending on where you go in Italy, but generally include parades with floats, people in fancy dress, masked parties and other assorted revelry.
Some of the best-known Carnival celebrations in the country take place in Venice and Ivrea, home to the popular (and unique) Battle of the Oranges. They are both great events to attend, but expect higher prices and tourist numbers.
San Giuseppe/Father's Day
March 19th marks the day of San Giuseppe, which is also Father's Day in Italy. Children celebrate it by giving gifts to their fathers, and it's a popular occasion for families to eat out.
On Father's Day, it's also common to eat zeppole, fried doughnuts filled with cream and topped with a cherry. If you are visiting Italy in March, definitely pop into a patisserie and order one!
Rome Marathon
Are you a runner? Take note to visit Italy in March to join the Rome Marathon, taking place the fourth Sunday of the month. The course includes most of Rome's famous sights, ending right in front of the Colosseum.
Festa della Donna
March 8th is International Women's Day, known as 'Festa della Donna' in Italy. It's celebrated by giving ladies mimosa flowers, the symbol of the festivity. Ladies also often go out to eat with their friends, and sometimes clubs and restaurants organise special events.
Easter
Similarly to Carnival, Easter may fall in late March on some years. Easter traditionally marks the start of high season in tourist destinations around the country, so expect to find higher prices and more people around.
At the same time, Easter is a good time to visit places organising festivals and parades – find out more in our post about Italy in April!
Looking for more month-by-month Italy guides? There you are!