This year marks our 10th wedding anniversary. We've decided to celebrate it with a trip to Southern Africa – here is what we'll be up to over the next few months, plus some musings about heartlands, travel and life. 
A few months ago, a friend of mine posted a Facebook status – a picture of himself holding a plane ticket to the Philippines, and a simple caption. Back to my heartland.
What's our heartland? It made me wonder. The same question that goes through my mind every time somebody asks me the dreaded question 'what's the best place you've ever been to?'
Over the years, we've fallen in love with various places – strangely enough, Nick and I usually liked the same places, but we loved different ones. Nick loves the pure nature and silence of Nordic countries – he was the mastermind of our hike across Finland – whereas I love the bustle and sunlight of the Middle East, that made me fall for places like Aqaba and Jerusalem.
Normally, when people ask me what my favourite place is, my answer is simple – the place I'm in that very moment.
Where's our heartland?
As I'm writing these lines, I'm sitting on a rooftop terrace in the Nubian Village across the Nile from the city of Aswan. The Nile is flowing slowly, changing colour as the sun sets, from turquoise to silver blue. A baby white donkey runs across a field on the edge of the mighty river, feluccas with their arced white sails ferry people back and forth. The call to prayer begins – on one loudspeaker, then another, chasing those all-familiar syllables across the Nile and back.
Over the past few weeks, Egypt has been a wonderful surprise. A country that never really captured our interest or imagination ended up being an unforgettable adventure. Our trip started at WTM, with a raffle – my business card got picked and I won a week at the Sunrise Garden Resort in Hurghada. However, you can't possibly go to Egypt and not see the Pyramids, right? And the Valley of the Kings, and Abu Simbel? So a week in Egypt became three, and – like always – we're already thinking of coming back.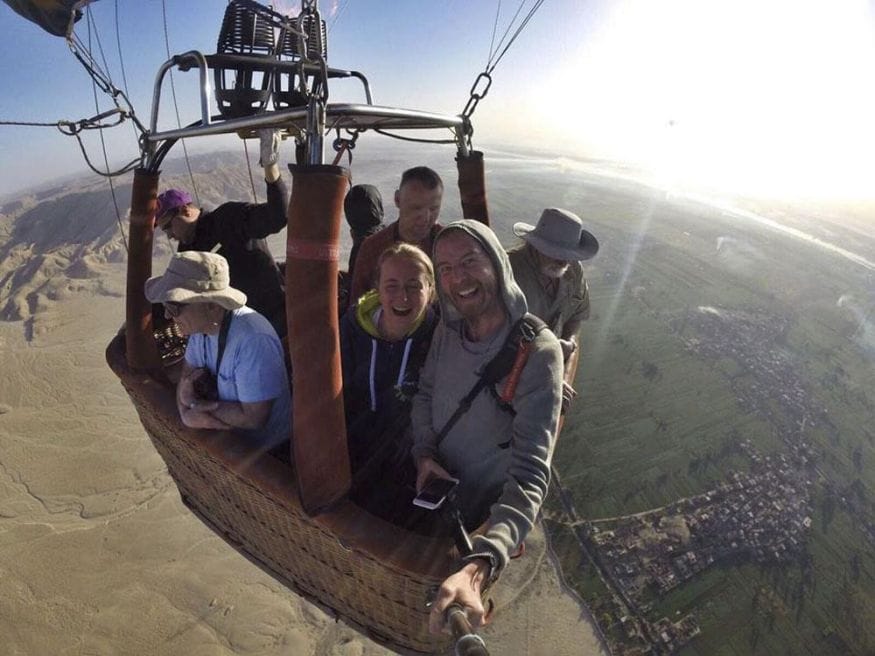 This pattern has been going on for years. Travel, fall in love, plan a trip back – sometimes it happens sometimes it doesn't, as another destination calls to us (for work, or fun, or whatever) and we decide to head there instead.
Our Trip to Southern Africa
So, where's our heartland? We haven't got one. Not yet, maybe. However, I know one thing – if our heartland is there, waiting for us, it's likely to be somewhere in Africa. Besides Egypt, Morocco and Madagascar, we've never visited Africa. Which is quite odd, given our love for nature and wildlife – so, we thought it was time to rectify this. In June we celebrate our 10th wedding anniversary, and we've decided to do visit Southern Africa for the first time.
In total, we'll spend 10 weeks between South Africa, Lesotho, Namibia and Botswana, ending our journey with two days in Victoria Falls. Some things are set, others are still up in the air – but we're confident it will be an unforgettable adventure.
#1 – South Africa Road Trip
The first place we'll visit will be Cape Town, the 'Mother City' – we'll spend a week in the city, meeting up with blogger friends and enjoying the wonderful blend of urban nature, beaches and cool lifestyle that makes Cape Town popular worldwide.
We'll be staying in Scarborough, a neighbourhood about 50 minutes away from the city center, in a 'blogger house' organised by fellow blogger Lauren from The Travel Manuel. We'll have a car to explore the city and its surrounds, and we'll spend a couple of days enjoying Lauren's Insider Cape Town experiences – hiking, cycling through the vineyards and surfing, if the water isn't too cold!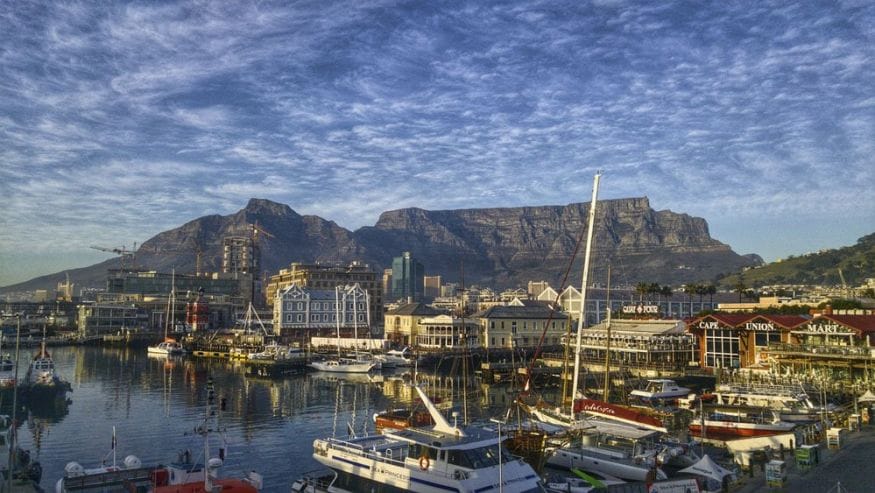 After Cape Town, we'll head to Stellenbosch to explore the famous wine region and its nature, and then we'll make our way down the Garden Route – Lauren and our friend Simon from Travel Concept Solution are helping us arrange our itinerary that is likely to include places like Swellendam, Sedgefield, Jeffrey's Bay (more surfing! We'll be pros at the end of this) and some more adventuring around Tsitikamma National Park.
The Garden Route ends in Port Elizabeth, and shortly afterwards the Wild Coast begins – as the name suggests, it's wilder and less built up than the Garden Route, a place to enjoy nature and unspoiled beaches. We're planning to explore the Wild Coast and stop a few days in Coffee Bay to take a break from road tripping, staying at the Coffee Shack, one of the best hostels in South Africa.
From there, we have some days to play with before it's time to head to Joburg – our first plan was hiking the Drakensberg mountains, but naturally the trail we wanted to explore is closed due to a trail run, so we've decided to head to Lesotho instead and we'll have a few days at Malealea Lodge doing pony trekking and exploring the local Basotho culture.
Instead of Joburg we decided to stay in Soweto, one of South Africa's most famous townships. I've wanted to visit Soweto ever since I watched a video about it – I just loved the energy of the place and promised myself that one day I would visit! We'll stay at Lebo's Soweto Backpackers and also join a cycling or walking tour to explore the township.
If you're not convinced, check this post for 50 reasons to visit South Africa!
Our South Africa Posts
#2 – Kruger Wildlife Conservation Experience
By that stage we'll have been in South Africa over a month – but what about the wildlife, you might ask? No worries, it's coming – pretty much the rest of our time in Southern Africa will be dedicated to nature and wildlife.
We'll start with a 10 days volunteering and conservation trip in the Greater Kruger National Park area with Discover Corps, where we'll be spend some time working on a camera trap project with local conservationists. We'll learn how to set up the cameras and how to track leopards and hyenas by looking at their tracks and droppings. We'll be assisting the INGWE Leopard Research Center gather info about the dynamics and size of leopard population outside the national park area, helping them work with farmers to move leopards safely and humanely away from farmland and into bush areas.
During the trip, we'll also get in touch with two other NGO – Seeds of Light, working with vulnerable children in townships, and the Global White Lion Trust, reintroducing captive-bred white lions into the park.
The trip also includes two full days in Kruger National Park, as well as a day driving through the Blyde River Canyon, a great place for birdwatching.
Our Kruger Posts
 #3 – 23 day Namibia & Botswana Safari
After spending time in the bush in Kruger we'll fly to Namibia, chilling in Windhoek for a couple of days before joining an EPIC 23-day over landing safari tour across Namibia and Botswana with Wild Dog Safaris. This 23 day tour is in fact a combination of three different trips – the first week will be spent around Southern Namibia, visiting the stunning Kalahari, the Fish River canyon and two amazing highlights – the abandoned city of Kolmanskop (you know how much we love exploring abandoned planes in Berlin!) and Sossusvlei, the famous salt pan surrounded by red sand dunes, one of Namibia's most popular landscapes.
The second part of the journey will focus on Northern Namibia, and it will start with a wonderful experience – a visit to the Africat Foundation, a rescue center for orphaned and injured wildlife. Then we'll head to Etosha, one of the best places in Namibia for wildlife-viewing. The trip will also include visits to a Himba village and Swakopmund, Namibia's most famous adventure town!
The final 9 days of the trip will be spent mainly in Botswana, taking in the famous Okavango Delta that we'll explore by mokoro, a traditional dugout canoe, and Chobe National Park, home to the largest population of African elephants. Naturally, as we'll be driving around, we'll also traverse some lesser-visited regions such as the Caprivi Strip, the narrow strip of Namibia sandwiched between Angola and Botswana.
The trip will end in Victoria Falls – afterwards we have another week to play with, and no plans.
I won't say anything about our expectations and how much we are looking forward to all this – I'm pretty sure you can all imagine. We're off on April 26th, and our return to Europe is going to be in early July. All trips have the potential to be life-changing, and we sure have learnt a lot from each and every trip we took over the years – from visiting Chernobyl to visiting Iran independently, and many others in between.
I have the feeling that this trip to Southern Africa will leave us with something stronger and more durable – I'm confident it will touch our soul in ways we've never experienced before.
And maybe, we'll find that heartland we so long for.
Our Namibia/Botswana/Zimbabwe Posts
So, tell us about your heartland now. Do you have one? And if so, where is it?
Photo credits for all photos besides the one where we appear – Pixabay
Pin it for later?